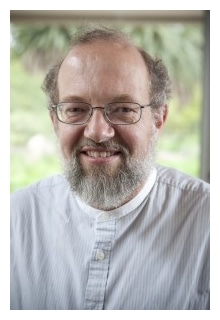 Our friend and colleague, Paul Cilliers, passed away suddenly on Sunday 31st July 2011.
To all of us who have known Paul personally this is a tremendous shock and loss; for STIAS his untimely death leaves a hole which is difficult to imagine that it can ever be filled again. As a member of the STIAS Fellowship and Programme Committee his wide and deep ranging knowledge, experience and wisdom underpinned his unique contribution to establish and expand the STIAS research programme.
Paul enriched and challenged the STIAS environment by delving deeply into philosophy, complexity, ethics, literature, the worlds of music, food and film, and his training as an electrical engineer. In his endearing way he was the embodiment of the STIAS ethos of sharing and as a veritable one-man multidisciplinary team a shining example of what we uphold as the focus of the STIAS programme.
STIAS and his friends will sorely miss Paul. Our thoughts are with his wife Sandra and his children Ilana and Cornel in these difficult times.
A celebration of his life is to be held in the Endler Hall of the Conservatorium, Victoria Street Stellenbosch at 09:30 on Thursday 4 August 2011.