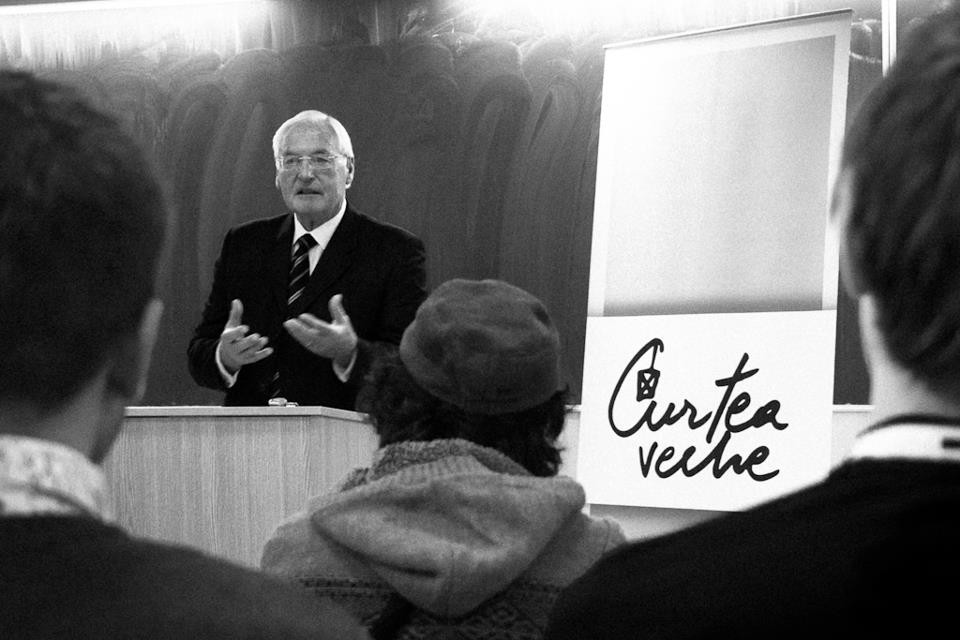 A collection of essays on the South African transition to democracy by the Founding Director of STIAS, Bernard Lategan, was recently published in Romanian. The book is the result of an initiative of Prof. Basarab Nicolescu, a STIAS Fellow who completed a research project at the Institute during 2011. Romania – although very different from South Africa – was also part of the "third wave of democratization" which swept the world in 1989. Unlike South Africa, where the transition was accompanied with extensive negotiations on different levels, there was almost no preparation in Romania, where the dictatorship of Ceausescu left the country devastated.
Consequently, there is considerable interest in the South African case and Prof. Nicolescu collected a number of essays written by Lategan which deal with various aspects of the transition and arranged that these be translated in Romanian. The focus of the collection (under the title "Values, Hermeneutics and Social Transformation – the case of South Africa" is on the important role of interpretation on various levels – in the political negotiations, in the formulation and interpretation of the constitution, in the quest for common values in the business sector and in dealing with conflicting memories of the country's past. The development of an ongoing debate about values in the public sphere, accompanied by a free and critical press proved to be of critical importance – as is the safeguarding of this tradition in the present phase of the  young democracies, both in South Africa and in Romania.
The book was launched in Bucharest on 23 November this year by Curtea Veche Publishers as part of the annual Book Fair, accompanied by lectures and interviews by both the local and international press.
(Photo: Robert Letz)