The first annual STIAS-Wallenberg Round Table Meeting took place at the Wallenberg Research Centre in Stellenbosch on 7 and 8 March 2013, on the broad topic of Energy.
The theme for this Round Table Meeting was: Investment and technology choices in the SA power sector: Economic, social and environmental trade-offs.
Following a three-day Workshop involving energy experts from South Africa, Sweden, Germany and other countries, the Roundtable was successfully concluded with a media briefing highlighting the choices which will shape local and regional energy futures for the next two to four decades.
The Roundtable emphasised exiting new opportunities for South Africa's power sector.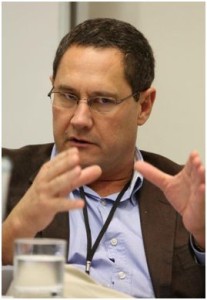 South Africa's successful renewable energy independent power procurement programme (REIPPP) has seen prices fall for solar and wind power. Professor Wikus van Niekerk of the University of Stellenbosch's Centre for Renewable and Sustainable Energy Studies pointed out that South Africa has amongst the most favourable solar resources in the world.
Global developments are even more dramatic. Since the SA Integrated Resource Plan was developed costs of solar and wind power has fallen to half globally. Professor Tomas Kåberger reported that solar power added more capacity than any other source of electricity in Europe last year, and that wind power was almost half of the new capacity in the US. Further, he said – "Few people know that wind power has overtaken nuclear power in China both as installed capacity and actual electricity delivered."
The scaling up of renewables has resulted in new economic conditions and many countries now struggle to update market regulations to accommodate the new opportunities.
Maud Olofsson, former minister of Energy in Sweden commented: – "With the remarkably good natural resources for wind and solar, South Africa has wonderful opportunities to explore with the global development".
Participants in the meetings described the immediate needs for increased power supply in South Africa to facilitate economic development. It was clear that large nuclear or coal fired power supply could not be built at competitive costs nor fast enough to meet these immediate demands. Another risk is that such large investments could lead to stranded capacity in the long term.
Opportunities to quickly improve the power balance will be found in diversifying investments in energy efficiency and distributed power production by solar, wind, industrial cogeneration and by independent power producers. With such investments even gas combined cycle plants will require some market reforms.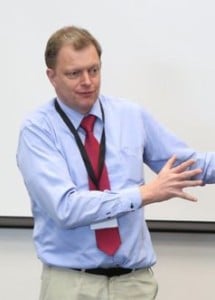 Professor Kåberger, who previously headed the Swedish National Energy Agency, said that such investments may be achieved in different ways. "Those who are going to invest their money to improve the SA power situation would like guaranteed access to the market and transparent price setting processes", he said.
Saliem Fakir, Head of WWF-South Africa's Living Planet Unit pointed out that "This new evidence and reality enables South Africa's climate change objectives to be achieved more rapidly and cost-effectively".
Further enquiries regarding the Round Table Meeting should be addressed to Johann Groenewald, e-mail: jpg[at]sun[dot]ac[dot]za.