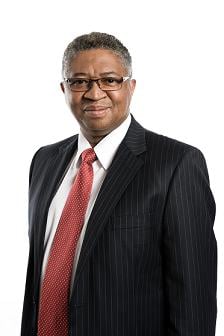 We were saddened and shocked by the news of Prof Russel Botman's tragic passing over the weekend.
Mr Desmond Smith, Chairman of the STIAS Board, expressed his sincere condolences with Prof Botman's wife, Beryl, his children and family and added that "Russel's death is a tremendous loss to Stellenbosch University and the larger community he so passionately served. As Stellenbosch University representative on the STIAS Board he was particularly supportive of our efforts to expand the African footprint of STIAS, and to engage with a younger cohort of researchers."
Prof Göran Sandberg, Executive Director of the Knut and Alice Wallenberg Foundation and STIAS Board member, stated that "the foundation had always appreciated Russel's support and position re STIAS."
Our thoughts are with his wife Beryl, his children, family and friends in this difficult time.
Condolences and tributes to Prof Botman can be read at Condolences and tributes pour in after Rector's death.