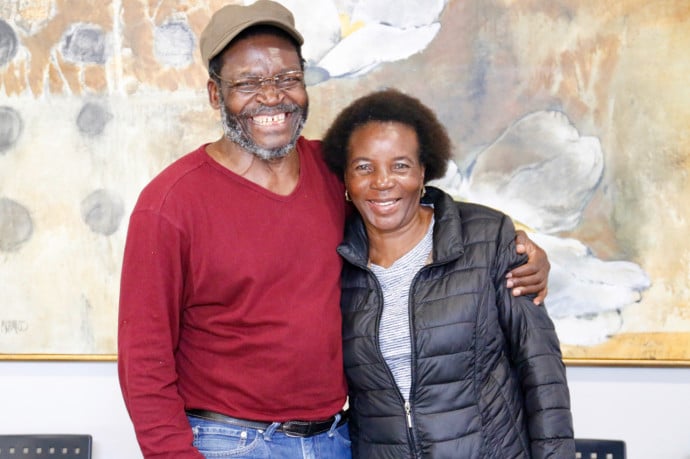 STIAS is delighted to announce that fellow Mathatha Tsedu will be honoured by the President of South Africa, Cyril Ramaphosa, during the awarding of National Orders at a ceremony in Tshwane on 25 April 2019.
Former City Press editor and former SABC board member Tsedu will receive the Order of Ikhamanga in Silver, which recognises South African citizens who have excelled in the fields of arts, culture, literature, music, journalism and sport.
According to the statement released by the Presidency:
"[Tsedu is recognised for] his excellent contribution to South African journalism and to journalism on the African continent, as well as his selfless contribution to the liberation of our country and continent. His mighty pen continues to be his weapon in the building of our democracy."
Thirty people will receive national orders for their work in serving and advancing the interests of South Africa and its people with excellence and distinction – seven of these posthumously. The orders are the highest honour that a South African president can bestow. The ceremony will be held Sefako Makgatho Presidential Guest House.
Veteran journalist Tsedu's long and prestigious career includes being Chairperson and Executive Director of the SA National Editors Forum (Sanef) and Chairperson of the continental body of Editors, The African Editors Forum (TAEF). His previous positions include being editor of City Press, Editor of the Sunday Times, Deputy Chief Editor of SABC News, and Deputy Editor of both The Star and The Sunday Independent.
Tsedu serves on the board of the Council for the Advancement of the SA Constitution. He was also project director for the Press Freedom Commission. He is a Nieman Fellow and Mondi Shanduka lifetime achiever. In 2012 he was named Print Media Fellow at the Sikuvile Standard Bank Newspaper Journalism Awards.
Speaking about the award, Tsedu said: "I am truly honoured and humbled that my contribution to our nation has been deemed worthy of the highest honour our nation can bestow."
Tsedu is currently writer-in-residence at STIAS where he is working on his autobiography which he describes as follows: "It is, however, not about me. It is an attempt to tell the story of our people in the time that I lived, and my role in that part of our collective story".
Michelle Galloway: Part-time media officer at STIAS
Photograph: Christoff Pauw