"The book will explore and develop the argument that private research funding played a decisive role in the creation of the modern research-oriented university, its knowledge production and power relations," said Kirsti Niskanen of the Department of History at Stockholm University.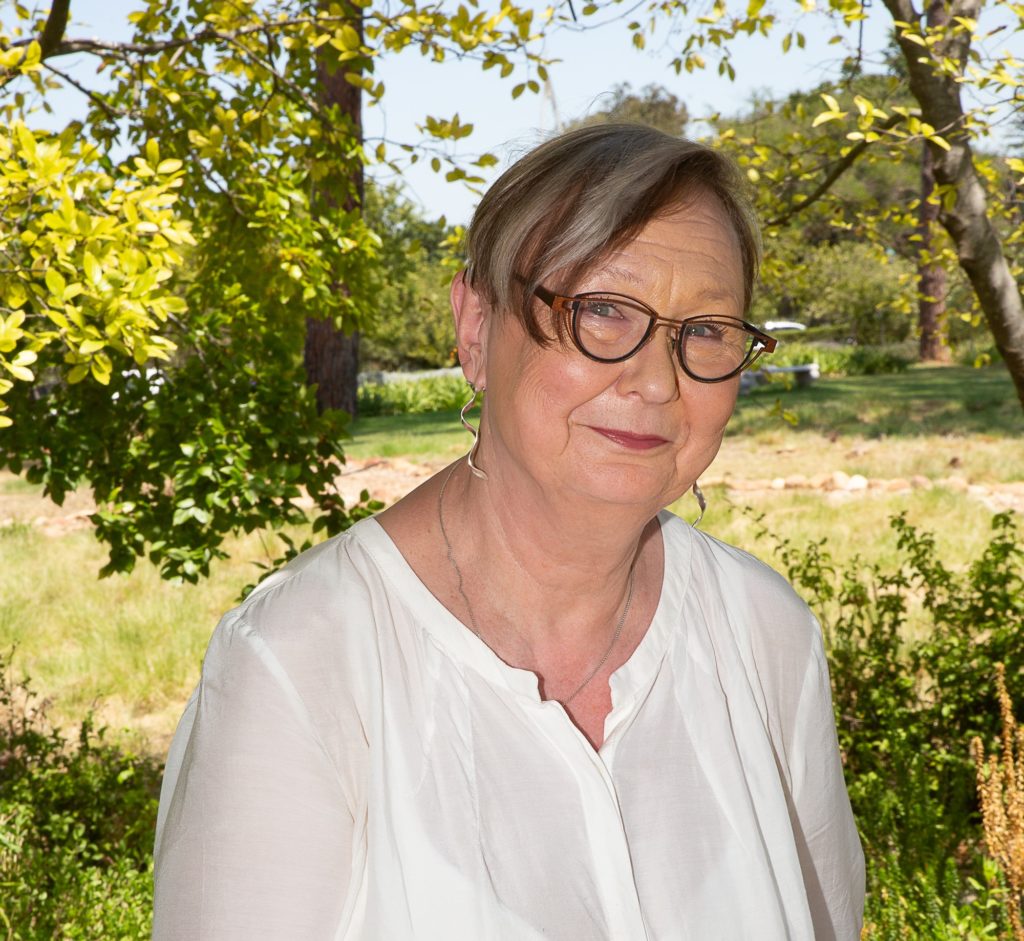 Niskanen presented ideas from the book she is working on, Följa pengarna – forskningsfinansiering, persona och genus, 1920-1950 (Follow the Money – Research Funding, Persona and Gender, 1920-1950). The book is part of a Wallenberg-funded project, Scientific Persona in Cultural Encounters, which discusses how social relationships within research communities influence knowledge creation; how scientific identities are formed; the importance of gender, class and race in research practices and environments; and, what has historically been regarded as recognised scientific and scholarly knowledge. The project, which Niskanen is conducting with colleagues in The Netherlands and Belgium, has already resulted in three PhDs and a book.
Seeking a more nuanced view
A central concept in the project is 'scientific persona' defined as "the creation of a credible and reliable scientific identity based on existing repertoires and discourses on knowledge production".
"Personae function as ideals and models one has to perform to be recognised as a scientist and the concept makes an interesting tool to investigate the link between performance, scientific authority and legitimate knowledge," Niskanen explained.
Her investigation is a case study on how scholarly and scientific personae were shaped on both individual and institutional level in a specific context – Stockholm University between the 1920s and 1950s.
"These were also the decades when women slowly entered academic research and teaching."
"I focus on a specific institution, the research financier and how research funding creates scientific and scholarly personae. In this case, the funder is American philanthropy – the Rockefeller Foundation that, together with the Carnegie Corporation, played a decisive role in funding research and building research institutions in Europe during the interwar years.
Niskanen highlighted the limited understanding about such funding to date.
"Philanthropy is a huge research area and there have been two major epistemologies in this research – one around portraying the success stories of these organisations and the other seeing them as an instrument of soft power and US hegemony."
"There has been a failure to capture the comprehensive character and role of this funding in the history of both organisations and knowledge," she said. "I'm trying to reach a historisizing and more nuanced understanding of the complex role of scientific philanthropy as well as its underlying philosophy at the universities."
The 'follow the money' approach allows for generalisations on the effect of research funding on the overall environment and context, while the case-study method provides an opportunity to study in detail the everyday practices of science and scholarship; the complex nature of philanthropic organisations and how they have influenced research, researchers, university cultures; and, the creation of gender and other power relations in academic environments.
Her analysis will be conducted around five themes – understanding the ideology of the money which will look at the expectations underlying the funding and the demands it placed on research; spaces which will investigate the spatial history of the buildings, institutions and laboratories – "these are not passive containers but an integral part of knowledge creation"; evaluation which will examine the selection practices, what was funded and how the research was evaluated; the importance of the funding in terms of network building and career paths; and, the creation of new disciplines, research areas and scientific and scholarly personae related to these fields.
She pointed to the somewhat vague goal of the Rockefeller Foundation which was to promote the wellbeing of mankind and support research for a peaceful world order.
"But," she said, "it was a very well-organised structure with firm ideas on research which had to be useful, practical and applicable. Research had to have impact, and teamwork, and cross-disciplinarity and cross-fertilisation were strongly encouraged. In Europe, the Rockefeller foundation often supported research and environments alongside or outside the traditional universities and in disciplines and research areas that were institutionalising. The foundation considered itself not dependent on the European university structures and hierarchies, and often co-operated with state and local authorities concerning the donation of land for buildings."
The Foundation also imposed thinking from the corporate world into academia – conducting research in a planned, project-managed manner. Many of these ideas are obvious requirements of any funded research nowadays but were not typical at that time.
"These funding bodies created new economic structures at universities. They changed the scale of academic exchanges, mobility and internalisation, and made it possible for people to have careers in science," she continued.
The thousands of researchers who were funded by the Rockefeller Foundation all over the world can be viewed as a twentieth century version of the 'go-betweens' that have been discussed in the post-postcolonial tradition of the history of science.  Through its many activities and mediations between different actors, the Foundation shaped research agendas and created policies, mechanisms, and circulations of knowledge, methods and scientific personae in ways that transferred education and research at the universities.
"It was not a one-sided dissemination of American ideas but complex co-constructions and negotiations of knowledge, practices and national academic identities."
The Foundation structured its funding around research projects, fellowship programmes and infrastructural grants.
The fellowship programmes were very successful, with the goal of creating academic leaders. However, Niskanen also pointed to a fairly elitist and gendered selection process.
"There were well-documented procedures," she said.  "The selection criteria included academic merit, originality, independence and the ability to work in teams. But there was also a big emphasis on the right personal qualities. It was an intrusive process. The Rockefeller officers looked for candidates with entrepreneurial qualities and a certain kind of masculinity: men who were outward looking, healthy, young and – preferably – married".
"Women were not seen as prospective academic leaders because of the risk that they would marry and interrupt their careers, "she continued. "For men, on the other hand, marriage was seen as a positive to enhance stability."
"Women were seriously under represented but, I must admit, I didn't expect to find many," she said. "By the 1950s women comprised about 30% of students and only 4-5 % of those who were awarded PhDs, mostly in the humanities."
"Between 1925 and 1960 Sweden had 150 Rockefeller Foundation fellows of which only 14 were women – and they were nurses – nursing at that time was not an academic pursuit."
"So all active research fellows were men and the research leadership was clearly male. There were women in the departments but they were in assistant positions."
"Of these fellows, 70% ended up as professors."
"This is still very much with us in the gender distribution of the Nobel Prize winners," said Niskanen. "The 2019 list of Nobel Prize Laureates included 12 times more men than women."
"It's a topic that is debated annually in Sweden and opens up many questions about gender in  academic careers and what is required to be a recognised, credible and acknowledged person of  science."
In discussion, she tackled the sometimes tricky question of accepting research funding.
"The moral question of who you take research funding from is a much larger question today than it was then. It was a huge prestige for individual researchers to receive funding – proof of their academic excellence. At this time there was almost no other research money available, few alternatives to professionalise research– so people were glad to be funded. The national research councils were started only in the 1940s, after World War II."
"The Foundation played a very specific role in Europe at this time.  It was different elsewhere. But I think the full history has to be told. These are entities that changed over time."
Michelle Galloway: Part-time media officer at STIAS
Photograph: Anton Jordaan