"Early in July of 1883, in Gujarat, India, a Memon elder named Hajee Kassim Tar Mahomed Sayani was arrested and charged with plotting the assassination of Porbandar's prince, the Rana Saheb Vikmatji Khimaji. The 65-year-old Hajee was held in prison pending investigations. A British officer stationed in Kathiawar pronounced the incarceration a case of retribution: Kassim was 'a wealthy Muslim merchant of Porbandar' with business enterprises that stretched 'as far as Natal.' He had fallen foul of the prince in a spat over the architecture of a neighbourhood mosque, and for challenging the authority of the hereditary court through a petition to British representatives."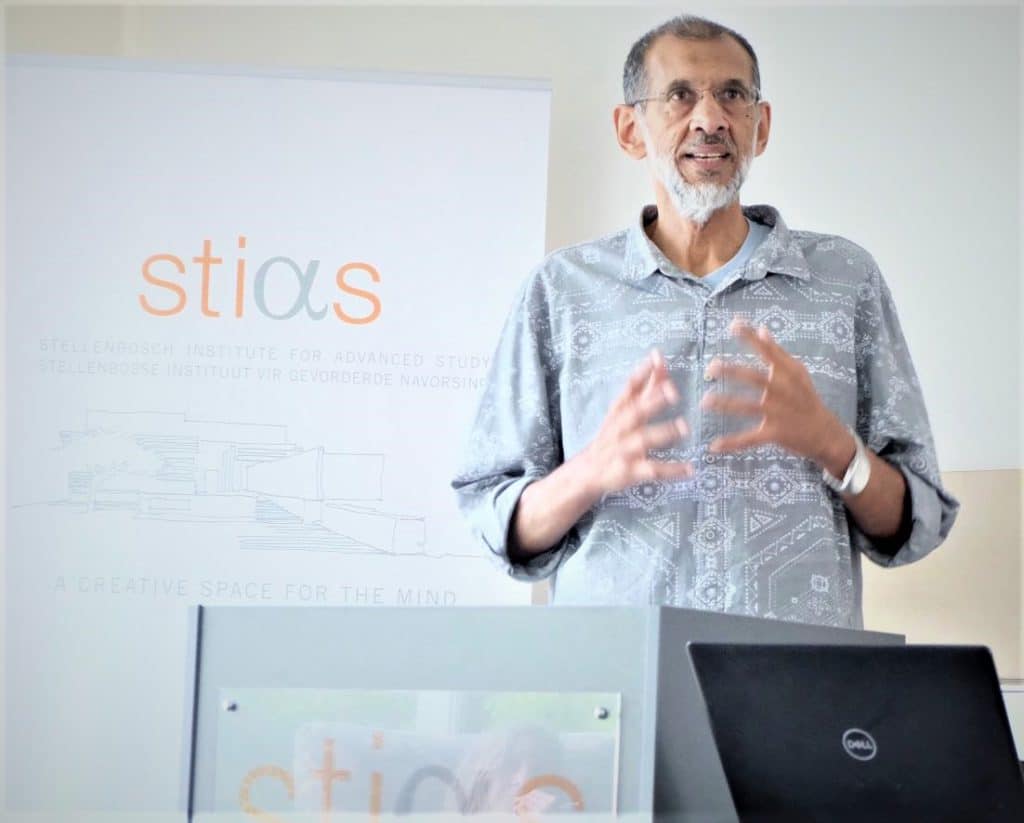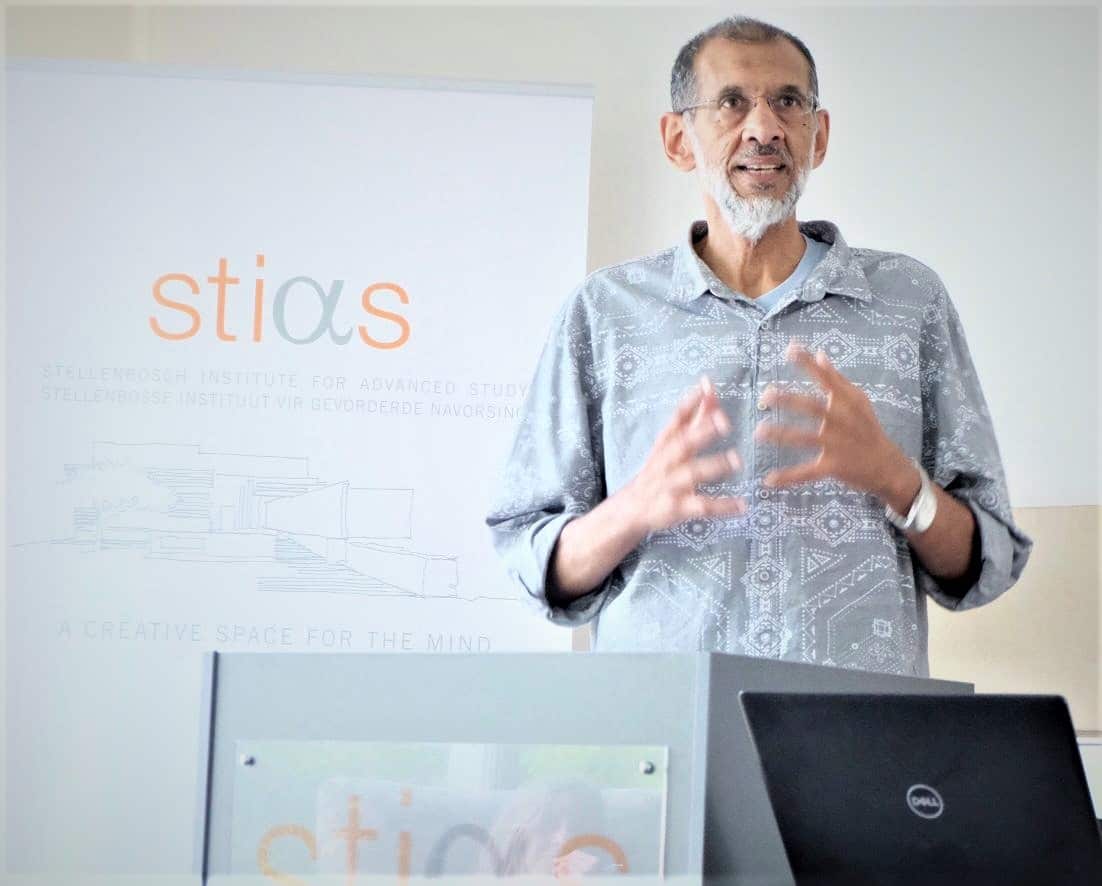 Describing it as a dramatic tale of intrigue and perhaps more suited to a novel or TV series, Thembisa Waetjen of the Department of History at the University of Johannesburg explained that she and Goolam Vahed of the Department of History at the University of KwaZulu-Natal are using the detailed history of one merchant Muslim family as a lens to explore broader issues of Imperial rule, political and religious identity and civil rights, nationhood and governance.
"This local event, and others like it, reflected wider tensions arising from Britain's politics of indirect rule in Western India and from the new commercial wealth coming from southern Africa," she said. "In what we are calling the 'small ocean' history project, the activities and experiences of a single merchant family, moving between two port cities of the Indian Ocean – Porbandar and Durban, offers a lens for exploring formations of imperial/anti-imperial and religious politics. We wish to learn how 'navigator subjects' like individuals of the Memon Sayani/jhaveri clan transmitted influence between parochial locales to shape wider events. And what an account of everyday life and intimate social relationships in two urban sea ports can offer to our understanding of broader political trends in this period, trends important for later developments nationally and globally"
"Our methodology is to unpack how larger global trends arose from parochial events," she said.
And uncovering this story has relied on extensive research which Vahed described including accessing handwritten documents from the 1880s from the school built by the family in Porbandar, as well as the British and Pietermaritzburg Archives, and the long record left in court documents due to the family's ongoing involvement in court cases.
"The complicated legal systems involving British, Islamic and Hindu Law meant that court cases – especially those linked to estates and inheritance – could take many years to settle – leaving a wealth of documentary information," said Vahed. "Such legal pluralism often reinforced cultural differences with people asserting their specific identities to decide which law applied."
The family's transnational network stretched from Porbandar, a walled village in West India, part of Gujarat, and fostered by a mercantile and seafaring existence to Durban, a British colony on the East Coast of South Africa which from the 1870s brought in indentured Indian workers, to Mozambique and the interior of South Africa.  The family owned ships that brought free Indians to Africa and their trading activities, established by the males of the family, substantially broadened the family network. The family also moved backwards and forwards between the two continents in pursuit of business interests and capital accumulation.
"The accepted story of migration to Natal involves the arrival of indentured labourers, followed by traders, followed by Gandhi (who incidentally was born in Porbandar)," said Vahed. "But, in fact, there was often continuous movement back and forth."
Under Imperial rule in both India and South Africa aspects of governance were subcontracted to indigenous intermediaries or local rulers – chiefs and princes – at times leading to conflict with influential families such as described above.
"Wealth and capital often allowed an elite group of men to operate almost as an alternate state," said Waetjen. "They often provided poorer Indian residents things they didn't receive from the Imperial state – like schools and mosques."
Families like the Memon Sayani/jhaveri clan played an important role in constructing Durban's urban map," she added. "For example, they were responsible for the building of the iconic Grey Street Mosque."
Rising political ferment
However, the growth in racialisation across the Empire, restrictions on migration, increasing discrimination against 'non-whites' and the beginnings of the rise of Hindu and Muslim nationalism brought families like these into conflict with the imperial rulers in both India and Durban.
"Political ferment in the 1890s arose because of their shock of their not having rights," said Vahed. "By this time the white and Indian populations in Durban were roughly the same size. Indians couldn't understand why they, as British citizens, didn't have full rights in a British colony. They used the idea of Empire as surety of religious freedom and protection of minorities."
"The standard narrative is that Gandhi almost single-handedly took up the fight," he continued, "but many others already had connections, ideas and a history of civic activity later used by Gandhi."
Waetjen and Vahed's book will look at the minutia of the everyday lives of this family including aspects like the space they inhabited, architecture, music, food and taste, intimacy and religion and the specific challenges the women faced, to try to understand how this influenced broader issues of identity and religious politics, contestations over imperial citizenship, belonging and nationhood, and South:South connections all of which began to be negotiated from the turn of the century.
"We are exploring the influence of one powerful family – not making the case that it was a common story but unpacking how small-town local and individual histories can have an impact which ripples across oceans," said Waetjen.
Michelle Galloway: Part-time media officer at STIAS
Photograph: Noloyiso Mtembu