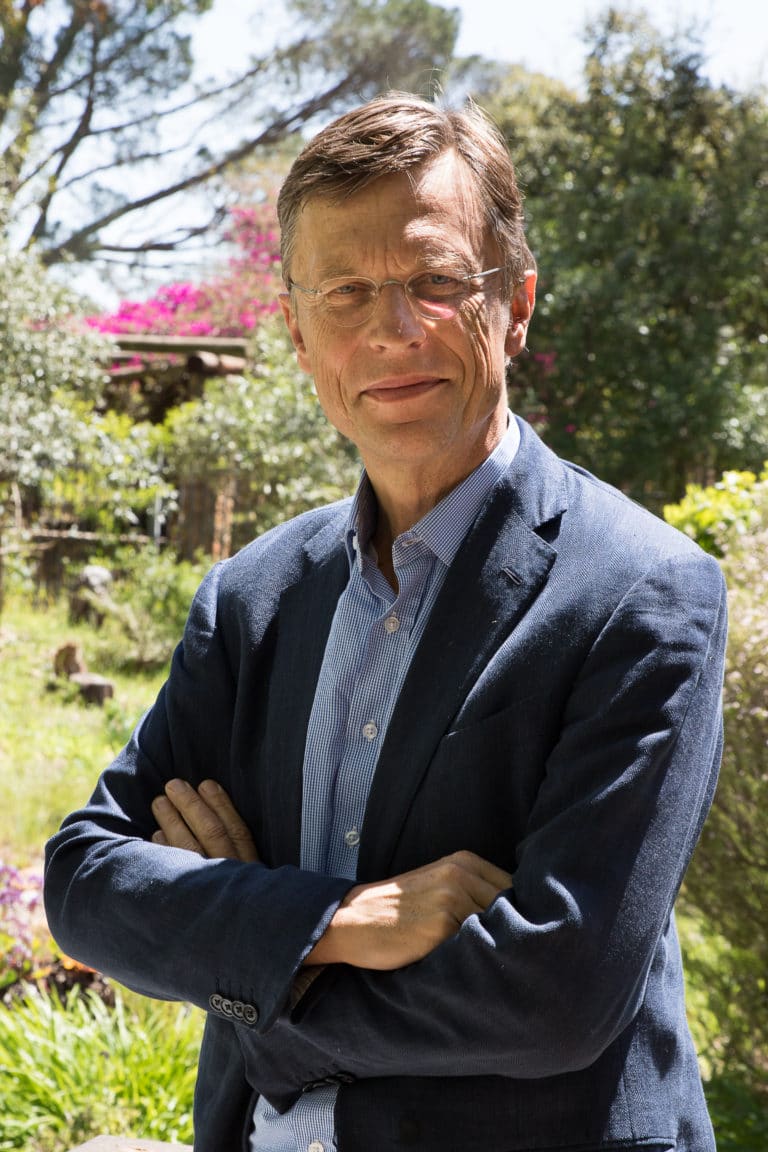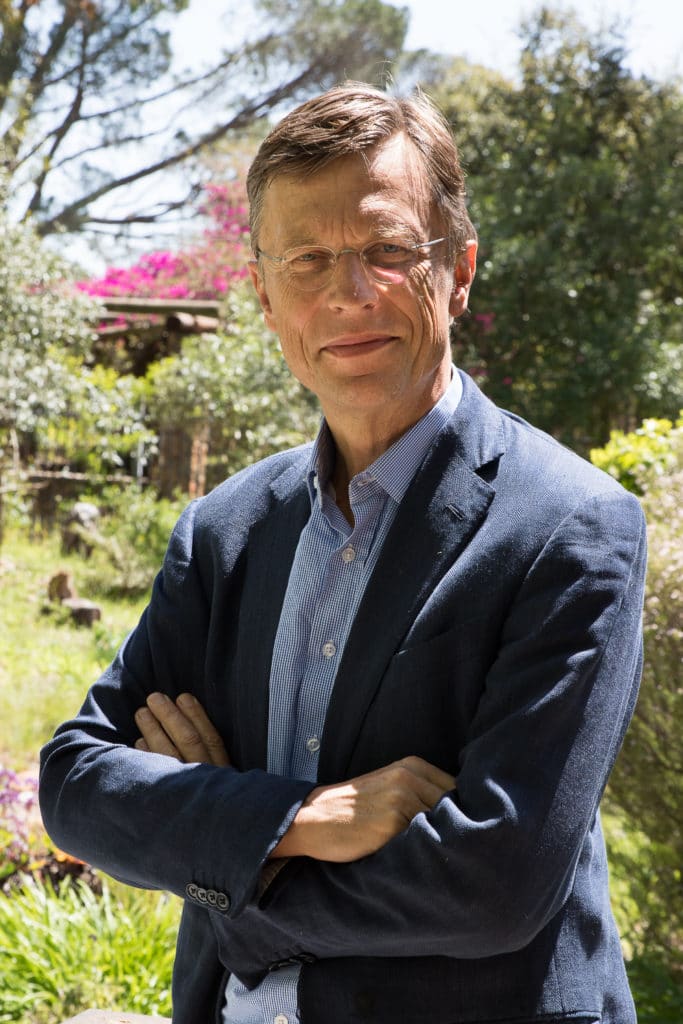 "For a number of years we have been observing the rapid growth and proliferation of digital services for agriculture (D4Ag) in sub-Saharan Africa," said STIAS fellow Matthias von Bismarck-Osten. "A considerable number of companies in the sector focus on smallholder farmers. They could help integrate large swaths of subsistence farmers into the formal economy, initiating a comprehensive transformation of Africa's smallholder agricultural sector."
"Many of these companies were started by young African entrepreneurs, starting from scratch.  D4Ag is not an invention of Global North development experts or the World Bank. D4Ag-startups service African smallholder farmers – who need – for basic services – nothing more than a mobile phone. For more comprehensive services a computer or smart phone is needed – but sooner or later most of them will have smartphones."
He pointed out that D4Ag still is at an early stage of development. Currently there are about 400 D4AG companies in Africa. More than half are headquartered in East Africa led by Kenya, followed by West Africa, in particular Nigeria and Ghana. French-speaking West African countries "curiously are limping behind". There are also very few activities in Central and Northern Africa – reflecting the continent's digital divide.
There are currently 33 million farmers registered for D4Ag services; and the growth rate of the sector has been 45% in the last three years.
The universe of D4Ag services is broad. The spectre goes from advisory services concerning market information and farming knowledge transmitted via mobile phones, via supply of inputs, via financing, via the use of drones (an important activity in South Africa), via sensor-based irrigation systems to artificial intelligence.
Among the best-performing companies in the D4Ag-sector – as far as their growth and profitability is concerned – are platforms that bring together several service providers.
He explained the setting up of platforms. The basic case is a two-sided platform functioning as an exchange board via which buyers and sellers link up for trading. Platform users on one side have an advantage if there were more clients on the other side. Establishing a platform incurs high fixed costs but low marginal costs when additional service providers come on board.
Platforms pursue a holistic solution by which the impact of each individual tool is reinforced by the other. "Platforms are built on trust – once a client has established trust in the platform this extends to all the service providers" he said. "Once a platform is established, it's a safe business for the owners – mainly because of very high barriers to entry for competitors."
"The superiority of platforms derives from the network effect, the trust and the broad rentabilisation of data," he explained. "The more clients and service providers use the platform the more data are produced. Data allow for a more accurate design of products and to measure and calculate risks. No bank has the comprehensive set of data concerning farmers that platforms have.  Banks therefore rely on platforms for the credit scoring for their loans to farmers."
But he pointed out that the network effect can also lead to natural monopolies with all the economic side effects.
Agrarian platforms in sub-Saharan Africa come in various forms. Von Bismarck-Osten introduced two. Digifarm in Kenya is a multi-sided platform established by Safaricom and its partners in 2016. Safaricom makes use of the massive amount of data deriving from its mobile-payment scheme M-Pesa. Another example is the FarmCrowdy Group in Nigeria, the first platform in the country.  FarmCrowdy is a combination of a multi-sided and a one-sided platform; it links 'sponsors' with farmers as well as farmers with small-quantity wholesale- and retail-buyers while it sells large quantities of industrial crops to industrial buyers directly, managing the value chain and assuming the delivery risk.
Von Bismarck-Osten believes that digital platforms are the way of the future of Africa´s D4Ag-sector.  The advantages of platforms, as spelled out in the economic literature, are vindicated in economic reality as shown by the growth rate and the estimated average gross margin of Africa´s agrarian platforms of between 30 and 40%.  It's expected that they will drive the consolidation process of Africa´s D4Ag-sector – once it begins.
As the D4Ag-sector is still at an early stage of development and companies are still in the process of pivoting their business models there are few facts and figures on the impact companies have had.  "There are plausible estimates that the income of farmers who actively use platforms has increased considerably and that there has been an increase in yield in the last few years. But solid evaluations are still missing."
His project therefore seeks to shed more light on the platform phenomenon by way of case studies of selected companies. His particular interest is the impact platforms have had so far with regard to farmers' income, yield increase and job creation through a prolongation of the value chain induced by platforms.
In spite of 'The little we know' – the title of a scientific article on D4Ag to which he referred, Von Bismarck-Osten made clear what we do know: that governments, multi- and bilateral development institutions, non-governmental organisations, foundations, companies and start-ups need to actively participate in the development by jointly addressing the following:
the digital divide of Africa with regard to D4Ag
missing draft laws and regulatory schemes concerning the use of private data ensuring state-of-the-art data stewardship;
platform regulation to prevent harmful monopolies;
on-boarding and training of illiterate, marginalised smallholders in remote areas; and,
the under-representation of female farmers (only about 25% of those registered are women).
He pointed to a fairly new financing product called 'blended finance' by which reaching precisely spelled-out impact targets could be supported.
Von Bismarck-Osten concluded by reiterating that D4Ag is a very promising game-changer for Africa´s smallholder landscape, but "we need a more comprehensive effort to include Africa´s smallholder farmers into the formal economy – without leaving disadvantaged groups behind."
Michelle Galloway: Part-time media officer at STIAS
Photograph: Anton Jordaan