"Over the past few years, the adoption and usage of the internet and other new technologies has significantly expanded in Africa. New technologies are gradually permeating almost all the critical sectors of the economies of most countries on the continent leading to a rise of the digital society. A robust digital society no doubt creates countless opportunities especially for Africa. However, it also comes with numerous challenges from the perspective of human rights and constitutionalism. Specifically, the rise in the use of the internet has questioned the effectiveness of the basic principles of constitutionalism and human rights with which African countries are struggling," said Lukman Abdulrauf of the Department of Public Law, University of Ilorin, Nigeria. Abdulrauf is a STIAS Iso Lomso fellow currently in the early stages of his three-year project which is part of a larger project on constitutionalism in Africa.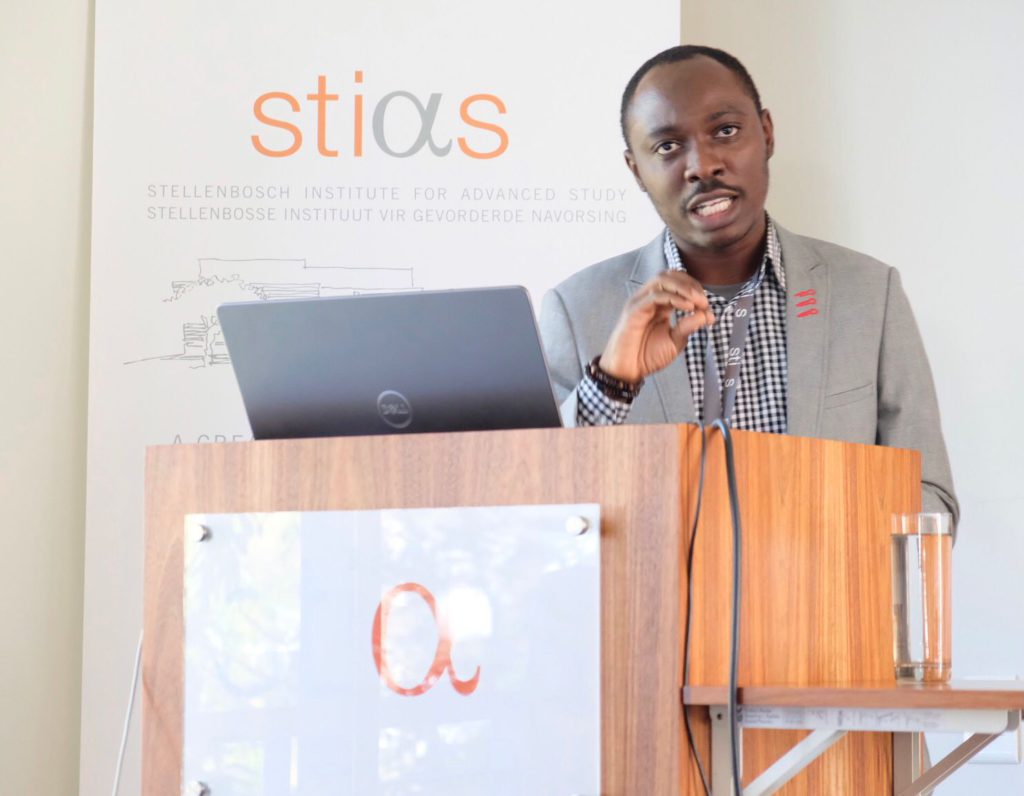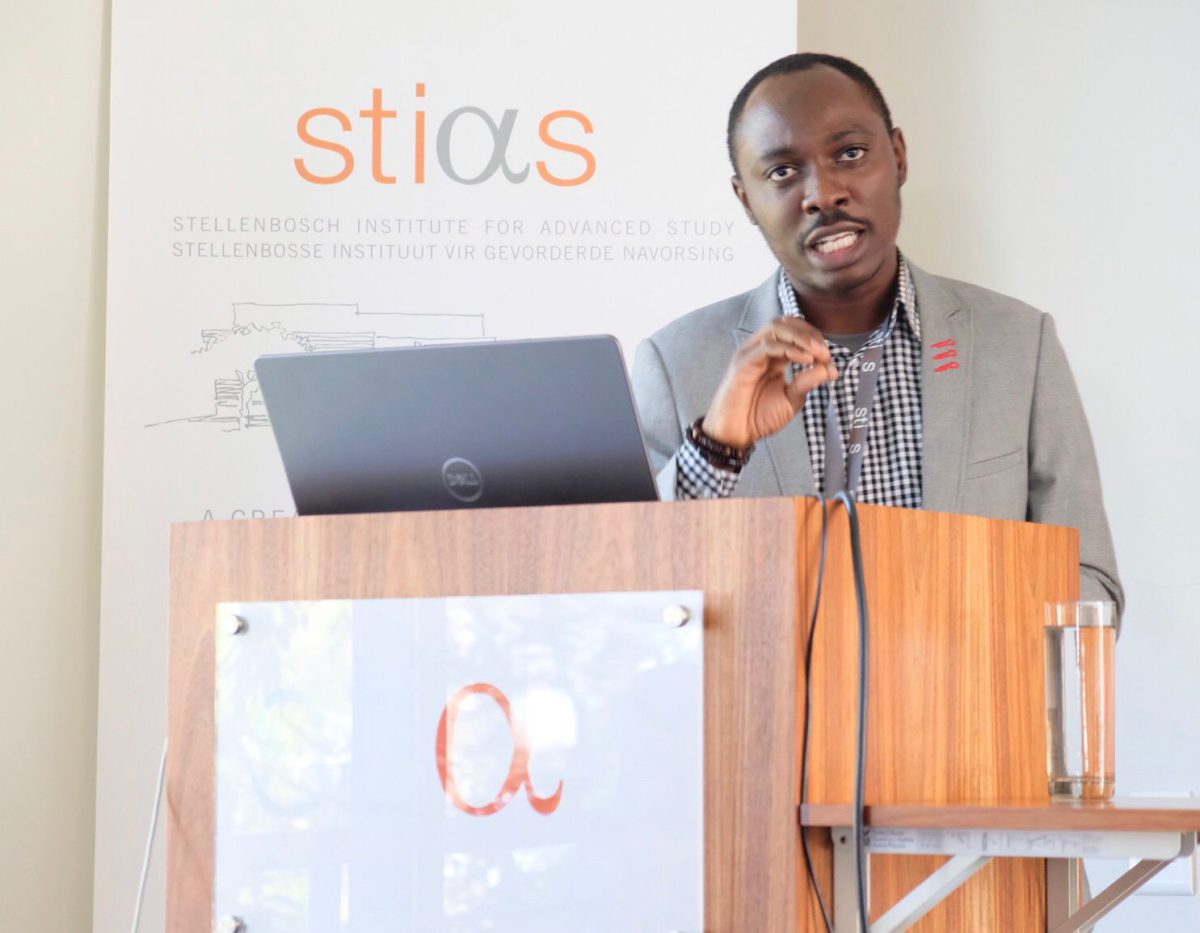 "Africa has been described by Forbes as the next frontier for the Internet," said Abdulrauf. "In 2021 the World Bank estimated that by 2021 the internet has the potential to contribute $180 billion to Africa's economy, and up to $712 billion by 2050. It's a continent where mobile phones are often more common that electricity access."
He pointed out that Internet penetration in Africa is at an average of about 40% but with big differences between countries with Nigeria at 73%, South Africa at 58% and Ethiopia at only 17%. During 2020/21 on average, growth was at about 45 to 50% but in some countries as high as 200%.
Africa is taking advantage of the benefits the internet brings for activities ranging from financial transactions, to banking, communication and marketing as well as for healthcare applications which have been very relevant for COVID-19.
There is no doubt that significant inroads have been made in information technology in Africa. But technology brings both good and bad – acting as both an enabler of human rights, democracy and freedom of expression, as well as a means to violate human rights. "This is more so in Africa where the government and private entities have either collected individuals' personal information arbitrarily or restricted the people's right to express themselves freely online. This phenomenon is on the increase even in the sound democracies in Africa. The situation therefore raises the question regarding how best to protect rights in the digital age and to ensure that the internet is not used to the detriment of the people. A number of solutions have been proffered, however, one aspect which has not been examined is the extent to which constitutions can be used as an instrument to protect rights on the internet and promote constitutionalism. This is the aspect I will explore deeper."
"The level of scholarship in this area is low in Africa and mostly focused on human rights. I'm arguing it raises broader issues," he added.
The aim is to describe the constitutional issues which arise from the proliferation of internet and internet-based services in Africa and to examine the extent to which existing constitutional principles at domestic and supranational levels are suitable to tackle these emerging challenges.
"I believe the Internet generates a new form of power – currently largely unregulated – which must be taken with the seriousness it deserves," said Abdulrauf.
He explained that he will expand on the emerging concept of digital constitutionalism which looks at new ways of thinking about regulation and the exercise of power in the digital environment.
He also detailed the difference between constitutions and constitutionalism.
"A constitution is essentially a power map that regulates how power is exercised. Constitutionalism is broader, it's about doing things according to the constitution. In Africa in many contexts you have a constitution without constitutionalism."
"Africa is going into the fourth wave of constitution making. There has been poor implementation of constitutions generally in Africa because of the gap between constitutions and the people.  But they remain the best instrument to regulate power," he continued. "My research broadly looks at how to implement them and specifically on this project how to adapt constitutions to the challenges of a digital society."
"We need an expanded interpretation of existing constitutions – many didn't anticipate the power generated by digitalisation."
He is looking at questions like can digital constitutionalism be applied in Africa? What the effect is of the legal framework for balancing government and platform power? And, how human rights can be protected in a digital environment?
Nothing to hide        
This includes the need to limit the powers of governments in cyberspace as well as to scrutinise the activities of transnational corporations operating digital platforms. This is often about balancing freedom of expression with privacy and protection as well as balancing the power of governments and transnationals.
"Especially examining how to balance the profit-making interests of platform companies and the privacy rights of individuals. How both can realise the benefits without harm."
"Where regulation exist it's often skewed in favour of the profit-making agenda of the platform providers enhancing the lack of equality between platform and individuals," he said. "Such profit making is sometimes in conflict with individual human rights."
He highlighted specific examples where such transnationals have used their power negatively such as the Cambridge Analytica scandal in which data collected from Facebook was used to influence the Trump campaign and Brexit voting. Similar tactics may have influenced elections in Nigerian, Kenyan and Zambia.
African governments, for example in Nigeria and Zimbabwe, have also used Internet censorship and social media shutdowns as a means to prevent access to information by their citizens or to try to exert control over platform providers.  These are "usually justified by the regulation of hate speech or prevention of fake news," said Abdulrauf.
Abdulrauf's research will look at the role of the African Union in this area as well as the vitally important role of mechanisms like the Chapter Nine institutions in South Africa which include the Public Protector.
"The essence is in striking the balance between rights and duties," he said.
Here, he pointed to the Importance of a strong activist judiciary to ensure provisions in constitutions are activated where these exist but also to push the boundaries when required.
"We need an activist judiciary – ready to push the boundaries of the law, not restricted by the constitution. This has happened in some cases in the South African Constitutional Court and in Nigeria. The judiciary should look to strike that balance – and the framework should look to strengthening the judiciary – too many don't push the boundaries currently."
"But this means we need to entrench constitutional principles – it's easier for an activist judiciary to work with such embodied principles. We need broad values which can have expanded interpretation."
"The issue of the regulation of platform power is controversial.  We have to look at the benefits derived," he said. "I believe we are at a stage when we can have a voice and participate in decision making – but the how is not completely clear."
Michelle Galloway: Part-time media officer at STIAS
Photograph: Noloyiso Mtembu