"Thinking the concept of Informality evokes various and controversial imaginaries and representations. The worlds of Informality are generally considered to be located outside the state and negatively connoted, even though they paradoxically and in certain conditions and locations, fulfil functions usually devolved to the state in which they are embedded," said Elieth Eyebiyi of LASDEL (Laboratory for Study and Research on Social Dynamics and Local Development), Benin and CREPOS (Social Policy Research Center), Senegal. "This is work in progress that considers the concept of Informality as a platform to analyse social regulations in the public space."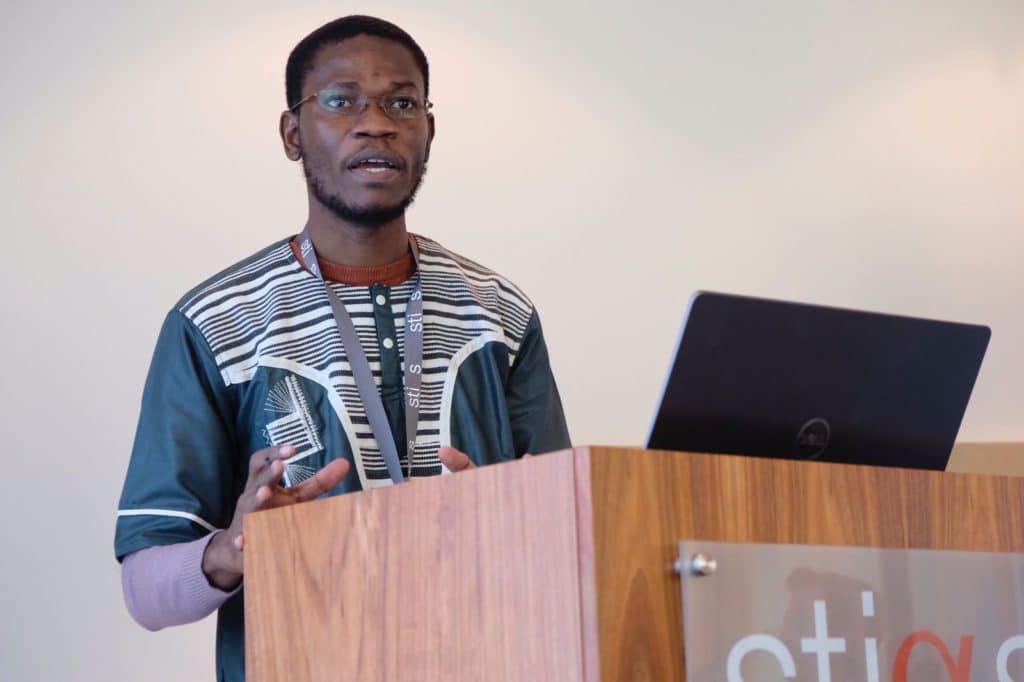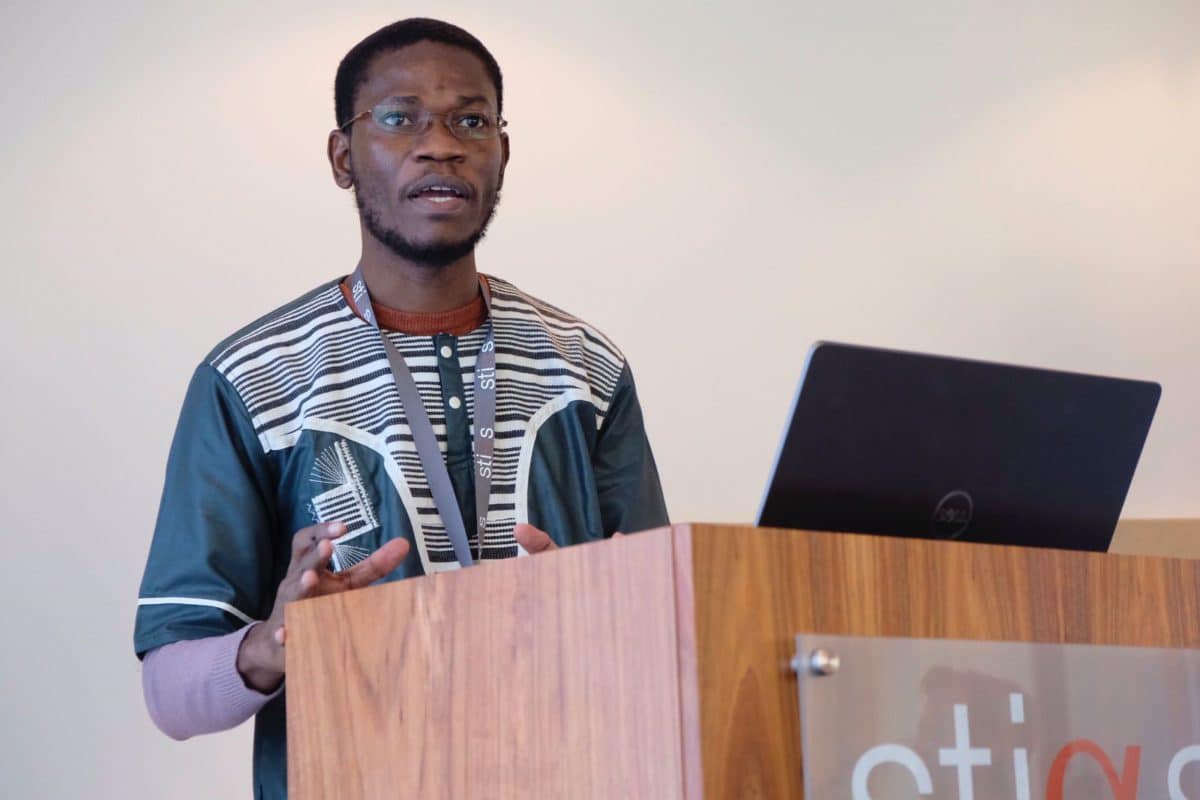 Iso Lomso fellow Eyebiyi started his presentation by examining some misconceptions related to Informality and then explored the concept by highlighting processes of bureaucratisation and non-bureaucratisation to understand the logics and practices at work specifically in the field of cross-border fuel smuggling in the Benin-Nigeria borderlands.
He explained that his research has mainly centred around the borderlands of Benin and Nigeria.  As a qualitative researcher he described spending "a lot of time in the field to produce data. It's long-term research comprising observation and qualitative interviews – sometimes over years with the same person – to follow what they are doing and what changes over time. I examine processes from a grassroots not state angle."
"In general people only understand the informal sector as opposition to the formal, as illegal, something they don't and can't see, a shadow economy where there is transgression of the rules," he explained. "The Informal economy has also been seen as indicative of poor economic development, of countries that cannot be developed, with a tendency to restrict this to the Global South."
"This is a myth," he continued. "In 2018 the International Labour Organization estimated that 2 billion people make their living via the informal economy. They are found across the world in Africa, Asia and the Pacific, the Arab states. So it's not a Global South but a global phenomenon."
And with the impact on formal economies and rising global inequality due to the COVID-19 pandemic, informality is likely to become an ever-increasing challenge.
Eyebiyi pointed out that one of the commonest definitions of formality is around the payment of taxes. "But absence of central taxation does not mean local taxes are not paid. People also pay other kinds of tax – for example, paying for places to trade and for taking goods across borders." In these circumstances people usually don't have the power to refuse to pay but may be in a position to negotiate when and how the payment is made.
He also pointed to the difficulties in measuring the informal economy due to the lack of adequate tools. "An inadequate tool cannot give an accurate assessment," he said. "We need to understand how to measure, quantify and assess informal activities."
In many countries there are poor standards of data collection and in the informal sector people don't necessarily earn every day, may move around regularly and may not have formal documentation like receipts for their activities. Such bureaucratic challenges are particularly highlighted in borderland areas – like that studied by Eyebiyi – when you consider that a border may run through a market place or even, in some cases, an individual house, where price negotiation is a way of life and where customs officials managing extensive, remote areas may have to rely on their integration into local communities for their personal security.
The available tools don't fit the kinds of economic activities within the informal economy and may only reflect a temporary situation or view. "When it's impossible to put figures to something we tend to discredit it."
A world of complex relationships
It's also a complex, multi-stakeholder world that involves relationships among many individuals including civil servants, customs officials, informal traders, retailers and wholesalers. Eyebiyi also pointed to the important role of mediators and gatekeepers who act between private individuals and state officials. "They may collect money for the customs officials. They network. They are well connected and can solve many problems."
People navigate their way and their businesses through these social relations.
"I'm interested in understanding the concept of informality as a platform to consider the co-production of controls in the context of this multi-stakeholder governance where order, defiance and transgression meet," he said. "In a context of ambivalence around activities legally prohibited but socially tolerated and embedded in the informal economy."
And it's definitely not a world with no rules.
"Informality is the way people struggle to fit in with or reinterpret the rules. It's about what rules and laws are applied and permitted, and how people navigate their activities. What they do to fit with what the state requires."
"We need to challenge the concept of informality.  We can't continue to think it's an expression of disorder or lack of regulation. It includes many activities that may start as informal and later become formal. The challenge for states is to find innovative ways to manage this sector not merely prohibit the activities."
"In these circumstances practical norms are created which facilitate the regulation of activities which potentially redefine the rules allowing individuals to navigate a new kind of quasi-legal space."
"We need to understand what is actually happening and what innovations we need to address," he concluded. "We need to use our minds to face the problems on the ground, decide how to negotiate rules and make them appropriate for all. We can't apply the same rules. There is not one solution. In these places we must think differently, find another way."
Michelle Galloway: Part-time media officer at STIAS
Photograph: Noloyiso Mtembu