The South African Institute of Physics (SAIP) has awarded its 2022 De Beers Gold Medal to Prof. Hendrik Geyer, previous director of STIAS.
The award is in recognition of Geyer's outstanding academic achievements over the course of his career and, in particular, "for his fundamental and novel contributions in the field of non-Hermitian quantum mechanics, leadership in building the field of Theoretical Physics in South Africa and significant contributions to the education and training of students", as recently communicated to the SAIP membership.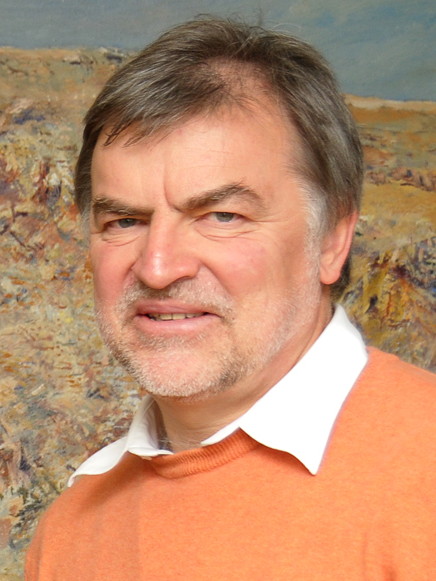 In making the award the SAIP's Standard and Awards Committee noted Geyer's professional contributions internationally and nationally including his efforts in the establishment of the National Institute for Theoretical Physics (NITheP) and his work at STIAS. The committee also highlighted his commitment to engaging with young scientists saying: "Your efforts in developing young academics through your high standards of supervision is exemplary."
The SAIP is a non-profit, professional body which was established in 1955. Its mission is to be the voice of physics in South Africa. The De Beers Gold Medal is the highest award conferred by the SAIP.
Writing to Geyer, SAIP President Prof. Makaiko Chithambo said: "This award reflects the very high regard with which you are held by the physics community in this country and internationally … warm congratulations on your award."
Geyer was the Director of STIAS between 2008 and 2018 having succeeded founding director Prof. Bernard Lategan. He was previously Professor of Theoretical Physics and Director of the Institute for Theoretical Physics of Stellenbosch University. Among many career highlights, Geyer was the driving force behind the establishment of NITheP, is an elected Fellow of the Royal Society of South Africa, a research fellow of the Institute for Nuclear Theory of the University of Washington in Seattle, and recipient of the sought-after Alexander von Humboldt Award. He has also been involved in the popularisation of science for many years as contributor to the Die Burger column, 'Wetenskap Vandag' (Science Today), and a regular panel member for the radio programme, 'Hoe verklaar jy dit?' (How do you explain that?).
"On behalf of the full STIAS team I warmly congratulate Prof. Geyer for this Award and thank him for making us proud," said Edward Kirumira, STIAS Director. "It's extremely well-deserved and we are honoured to be associated with Hendrik's professional contribution and efforts."
Michelle Galloway: Part-time media officer at STIAS
Photograph: Anton Jordaan