It's official.
STIAS will host the first eight Nobel Symposia in Africa.
This was revealed at the STIAS brand reveal and soft launch event of the Nobel in Africa Symposium Series this week.
Nobel in Africa is a STIAS Initiative in partnership with Stellenbosch University, under the auspices of the Nobel Foundation and the Royal Swedish Academy of Sciences with funding from the Knut & Alice Wallenberg Foundation. After several postponements due to the COVID pandemic, the initiative will officially launch on Tuesday, 25 October 2022.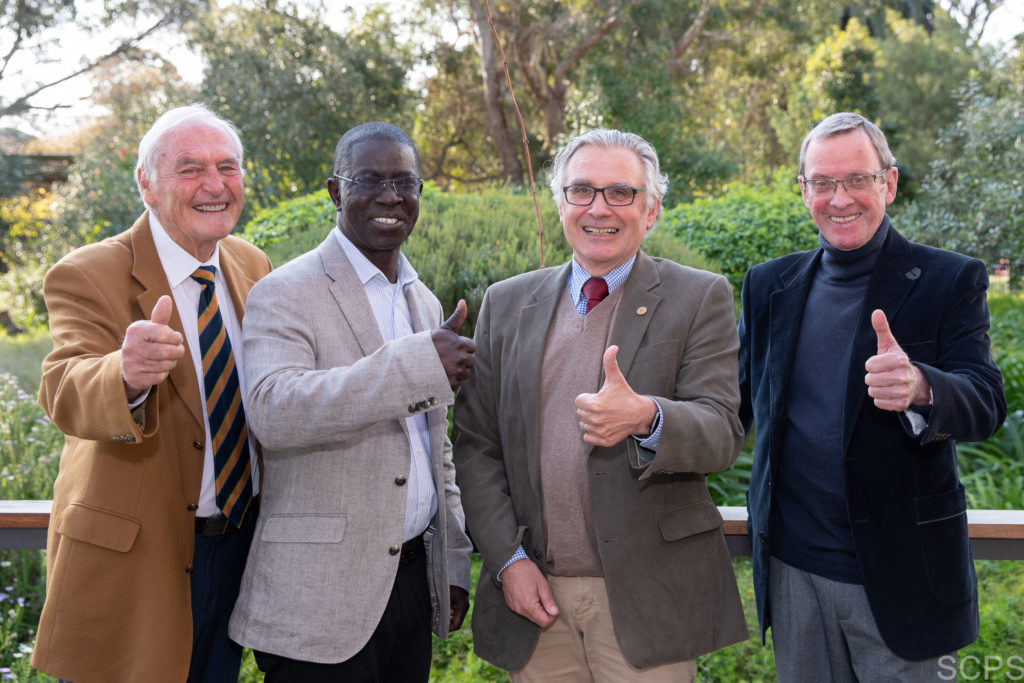 The first Nobel Symposium on African soil will be in Physics under the theme: "Predictability in science in the Age of AI" set to run from 24 to 28 October 2022.
Welcoming guests at the brand reveal event, Nobel in Africa Initiative spokesperson, Noloyiso Mtembu said: "We are here to say to our neighbours, you will soon see the smoke, you will soon smell the aroma of sorghum beer brewing. You will soon hear the African drum beating, the women ululating and the children practicing their dance routines".
STIAS is the first institution outside of Scandinavia to host a Nobel Symposium on behalf of the Nobel Foundation thanks to a grant from the Knut and Alice Wallenberg Foundation. The Nobel in Africa Symposia provide a unique opportunity to support and showcase advanced research and scholarship on the continent, and to promote research excellence and collaborative scholarship.
"The Nobel in Africa initiative fits well with STIAS's vision of enhancing scholarship across disciplines with a special focus on Africa," said STIAS Director, Edward Kirumira. "It demonstrates the place of Africa in global scientific conversation, a place where innovative ideas and thinking thrives. It emphasises Africa as future-orientated continent – a place for innovation and science."
"I am extremely proud as a South African and African to be part of this initiative," said Stellenbosch Rector and Vice-Chancellor, Wim de Villiers. "This is a significant achievement and a unique milestone for our country and our institutions. Of particular importance is the inclusion of outreach activities to local research institutions in each symposium. We are proud of the partnership under the world-class leadership of STIAS. It speaks to what the university represents – proudly African, believing in the potential of Africa and in our offering to the global research community."
Other upcoming Nobel symposia are:
Chemistry – Tuberculosis and Antibiotic Resistance: From Basic Drug Discovery to Clinic, scheduled for October 2023
Economic Sciences – Micro-development research in the last 20 years: What have we learned? Scheduled for March 2024
Physiology/Medicine – Progress and Challenges in Cardiovascular Medicine scheduled for October 2024
Michelle Galloway: Part-time media officer at STIAS
Photograph: Ignus Dreyer