Talk, listening, we and us, the public sphere and the making of democracy in South Africa
"I'm not interested in the mechanics of speech or the resulting discussions but in how talking is used in South Africa, in public, in who we are and in determining our shared future," said Anthea Garman, of the School of Journalism and Media Studies, Rhodes University. "The circulating discussions are filled with meaning but the silences also tell us things."
Describing this as a long-term research interest which she now hopes to put out in public as a book, Garman elaborated on the work in a STIAS seminar.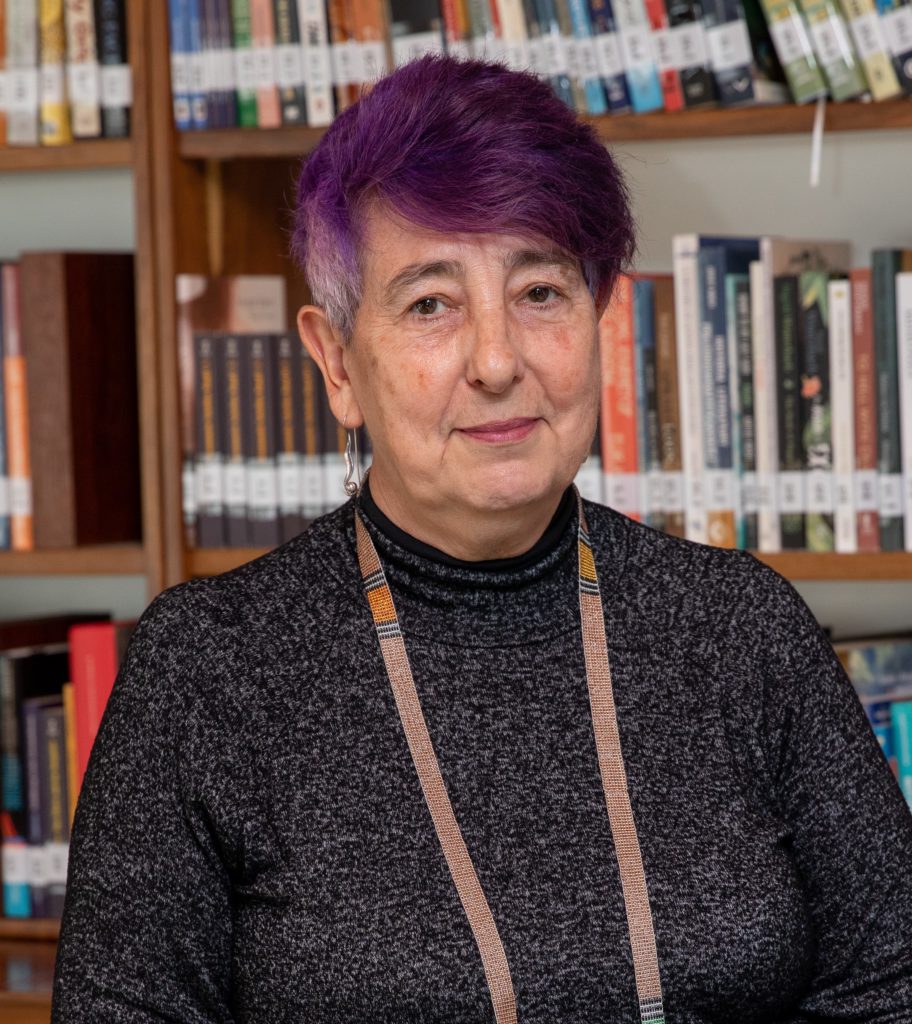 "South Africa is very loud and contestatory and people talk an enormous amount in whatever fora they can find to do so, and a great deal of this talking is mediated through radio, TV, newspapers, and on social media platforms. This talk is often non-rational, messy, full of interruptions and non sequiturs and spills into topics and spaces not deemed appropriate," she said. "It finds its way into literary festivals, protests, dinner parties, with strangers on public transport. There is also a lot of urging to speak up and speak out for those who suffer in our society, for instance those who are impacted by gender-based violence are told to voice their experiences so that actions might be taken to help them. But in addition to the multiplicity of voices, expressions, views and opinions (which is good for widening and opening up a public sphere, especially in a post-repressive country like ours) there is also the dark side of talk. This is the object of my research."
"I'm interested in the political talk that goes stagnant, settles into hardened discourses and attitudes, forms enemies, refuses complexity, considers the issues unresolvable, the future closed and the democracy (and even the planet) lost," she continued. "I'm interested in types of talk that can't take place out loud, that are stifled in the throat, that pool into silences. I have a drive and desire at the heart of my research. This drive is to take on the stagnated narratives, the reigning 'regimes of truth' and open up spaces and possibilities for different kinds of political talk. To do this, I primarily use listening theory as an analytical strategy to unpack the way talk unfolds in the South African public sphere."
"In listening theory there is no voice without an audience," she explained. "Communication is about both talking and listening with listening perhaps more important. 'I' and 'you' must take turns or it is a monologue. Talk in public currently is creating an 'us' and 'them'. Can listening theory help with othering – turning 'othering' into 'us-ing'?"
Tracing her growing and developing interest in this field, she cited some key moments: "as a student in the 1980s talking changed my life and attitudes"; her doctoral thesis on Antjie Krog's coverage of the Truth and Reconciliation Commission "which opened the South African space for people to say 'I'"; her long-term involvement as convenor of Think!fest – the National Arts Festival Public Lecture series where "I asked myself what did it take to create a space for listening, learning and changing minds"; her readings of the work of philosopher Charles Taylor on modern social imaginaries and the work of literary theorist Gillian Whitlock on the 1997 Bringing them home report which included 565 stories of forced removals of Aboriginal and Torres Strait Islander children from their families "in their words. The silenced were given a first-person position. The public space opened"; as well as the writings of STIAS colleagues Francis Nyamnjoh and Njabulo Ndebele.
Imagining a difference
Garman outlined what she described as her manifesto and the framework she uses to guide the work.
Her manifesto centres on the idea that democracies are not a given but are made by the people who live in them. Democracy is not the same across the world and is made and remade. "We need an honest encounter with the forms democracy has taken in Africa," she said. "For us as South Africans it may just be a starting point to reach something we need. We need to make a political system together that is shaped to suit us rather than just emulating other democracies. We need to find each other, listen with purpose, talk again."
Her framework focuses on the concept of a social imaginary inspired by Charles Taylor who described this as "the ways people imagine their social existence, how they fit together with others … and the deeper normative notions and images that underlie these expectations".
"Many features of society are not fixed forever," said Garman. "There are a repertoire of actions that are possible in a social space. It is possible to reimagine our world. Imagination is not a backdrop, but something we can use to rethink social forms. Imagination is an essential part of expression and offers a possibility to think otherwise. But we need openness for acts of imagination."
She focused next on acts of citizenship pointing out that most citizens only engage with parts of the state and we need to open up spaces for acts of citizenship that can shift established practices, status and order. "Societies with institutionalised democracies and settled citizenship can find themselves stuck and even in crisis," she said. "We need acts of imagination in these moments."
The third area is about the public sphere as the key place for interventions. "It's about listening, silence and listening 'otherwise'. Listening and silence are at the heart of any participation in public life. Talking and listening are interdependent and dynamic. And they work best when the listener temporarily suspends their interpretation schema."
But she pointed to the danger that silence can be enforced by power, treated as deviant, and mistakenly seen as absence or failure in communication. "No response is a response," she said. "It performs many functions – silence and speech together generate the dynamics of meaning making."
"We are challenged to do harder work with mindful presence and awareness – paying attention to where the words are coming from, listening for understanding not agreement."
Lastly she focused on the idea of a national polity comprised of 'we', 'us' and 'others'. "Modern societies are comprised of a collection of strangers. Living together not only across differences but in indifference," she said, "but non-engagement diminishes who we can be.  In addition, to complicate things, governments treat groups of people as 'whats' not 'whos' to be administered – this removes our agency and capacity to be imaginative about change."
"As Nyanmjoh stresses, we are people through our relations with others. It's an open-ended pursuit. Society is incomplete, individuals are incomplete, our endeavours and our knowledges are incomplete. We need each other."
In a very wide-ranging discussion, she pointed to the additional, sometimes divisive, challenge of different languages in South Africa. "It's a failure of politics that we are not all multilingual – it would make for a much richer space."
In answer to questions about the role of universities, she pointed to the need to listen in classrooms for what is behind the words. "If I listen and pay attention especially to somebody other it alters my behaviour as a teacher. Academics are generally not good at listening in this way and universities should be a place where such an ideal is protected. There is no proper education without this. But it's also a mistake to enclave spaces like universities – we have to keep pushing into other spaces."
She also acknowledged the difficulty of talking without a shared narrative which was a feature of discussions between the African National Congress and civil society in the 1990s. "Does the narrative come first or the possibility to talk?" she asked. "For example, how do you have a conversation with widespread corruption? We need something to stitch society together – a new dream of a shared future."
"However, listening is embedded into African cultures in a solid way," she said. "The transition came with the understanding that there would be listening."
"There is no facet of our lives where we escape treating each other as humans. We together is better than me against you. You are not listening to an opinion but listening to a human being. Listening has the power to set an action in place that talking alone doesn't have. We need to get people to see the shared interest in working together."
Michelle Galloway: Part-time media officer at STIAS
Photograph: Ignus Dreyer