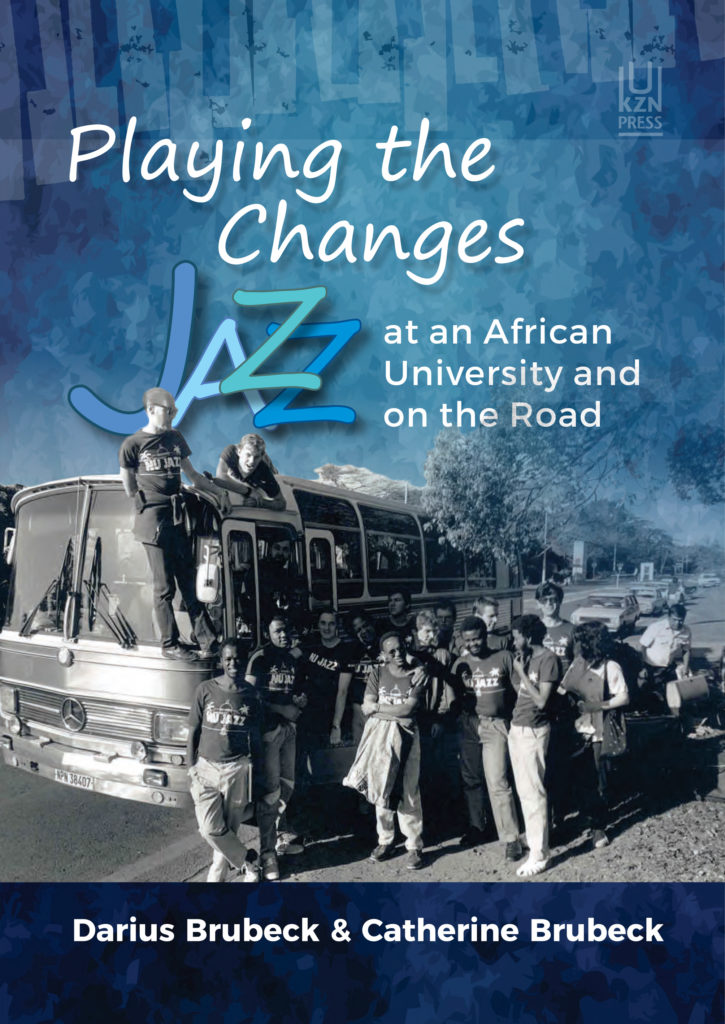 Playing the Changes covers a significant passage in South African history (1983–2006) and the transformative effect of jazz at university and at large. It is a memoir, replete with anecdotes and adventures, in part a double biography and a one-off story. From their invented base, the Centre for Jazz and Popular Music at the University of Natal, Cathy and Darius Brubeck managed and
organised numerous bands, concerts and tours around the world. In retrospect, they were ahead of the 'transformation' curve, with their many improvised solutions to social, legal and administrative challenges. The book includes sad and comic incidents as well as insightful portraits of the people who made music throughout this politically turbulent time. The jazz life itself was often chaotic but nevertheless a resilient response to the bitterness of an unjust society. With the patronage of international jazz stars, in particular Darius's famous father, Dave Brubeck, jazz on campus spoke to the times. Playing the Changes is richly detailed with insider knowledge, information Cathy and Darius provide from their own papers and lived experiences.
Darius and Cathy Brubeck will be in conversation with STIAS Fellow David Attwell, followed by a Jazz concert with fellow musicians Victor Masondo (bass), Kevin Gibson (drums) and Nic Paton (sax and guitar).
Darius Brubeck is an internationally renowned pianist, composer and band leader. He was head of Jazz Studies and then director of the Centre for Jazz and Popular Music at the University of KwaZulu-Natal from 1989 to 2005, when he moved to London and established The Darius Brubeck Quartet.
Catherine Brubeck worked for political change as a student at the University of Natal before a varied career in publishing, conference organising and music management in New York. On her return to South Africa, she initiated and arranged tours and concerts for students and professional South African jazz groups.
For more information, contact Ms Nel-Mari Loock at 021 808 2652 or [email protected]
To order a copy of the book, contact UKZN Press at [email protected] or [email protected]