This event is now fully booked. Please follow the lecture on internet live streaming at https://www.youtube.com/channel/UC22fcr80QaETDNoeilYnxsg/
Click here to add the live stream address and time to your calendar: [download id="6203″]
Professor Joseph E. Stiglitz, recipient of the Nobel Memorial Prize in Economic Sciences in 2001, University Professor at Columbia University and Donald Gordon STIAS fellow will present a talk with the title:
The Revolution of Information Economics: The Past and the Future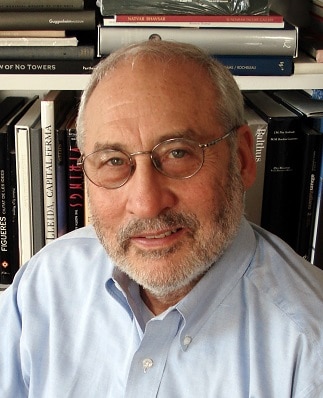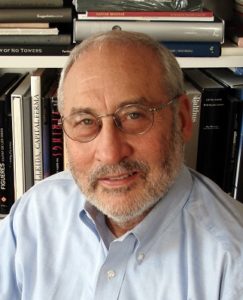 STIAS Fellow Joseph E. Stiglitz

Abstract
The economics of information has constituted a revolution in economics, providing explanations of phenomena that previously had been unexplained and upsetting longstanding presumptions, including that of market efficiency, with profound implications for economic policy. Information failures are associated with numerous other market failures, including incomplete risk markets, imperfect capital markets, and imperfections in competition, enhancing opportunities for rent seeking and exploitation. This talk puts into perspective nearly a half century of research, including recent advances in understanding the implications of imperfect information for financial market regulation, macro-stability, inequality, and public and corporate governance; and in recognizing the endogeneity of information imperfections. It explores the consequences of recent advances in technology and the policy challenges and opportunities they present for competition policy and policies regarding privacy and transparancy.
Information economics played a role in stimulating other advances in economics, including contract theory and behavioral economics. It reinvigorated institutional economics, showing how institutions mattered, in some cases explaining institutional features that could not be well-understood in the conventional paradigm, and in others showing how institutional responses to market failures might or might not be welfare enhancing. It is argued that the new paradigm provides a markedly different, and better, lens for looking at the economy than the older perfect markets competitive paradigm.
Professor Stiglitz's presentation will draw on a recent working paper for the National Bureau of Economic Research.
Joseph E. Stiglitz is an American economist and a professor at Columbia University. He is also the co-chair of the High-Level Expert Group on the Measurement of Economic Performance and Social Progress at the OECD, and the Chief Economist of the Roosevelt Institute. A recipient of the Nobel Memorial Prize in Economic Sciences (2001) and the John Bates Clark Medal (1979), he is a former senior vice president and chief economist of the World Bank and a former member and chairman of the (US president's) Council of Economic Advisers. In 2000, Stiglitz founded the Initiative for Policy Dialogue, a think tank on international development based at Columbia University. He has been a member of the Columbia faculty since 2001 and received that university's highest academic rank (university professor) in 2003. Based on academic citations, Stiglitz is the 4th most influential economist in the world today, and in 2011 he was named by Time magazine as one of the 100 most influential people in the world. Known for his pioneering work on asymmetric information, Stiglitz's work focuses on income distribution, asset risk management, corporate governance, and international trade. He is the author of numerous books, and several bestsellers.
His most recent titles are The Euro: How a Common Currency Threatens the Future of Europe; Rewriting the Rules of the American Economy: An Agenda for Growth and Shared Prosperity and The Great Divide – Unequal societies and what we can do about them.
His latest book, Globalization and Its Discontents Revisted will be released in November 2017. Further information can be found on www.josephstiglitz.com