Please note the new venue for STIAS Public Lectures: Seminar Room, 2nd Floor, HB Thom Theatre, 15 Victoria Street (use the main entrance to the HB Thom theatre; refreshments available for purchase in the foyer).
Dr Izuu Nwankwọ, Senior Lecturer in Theatre Arts at Chukwuemeka Odumegwu Ojukwu University and STIAS Iso Lomso fellow will present a talk with the title:
Who is Afraid of Stand-up Comedy?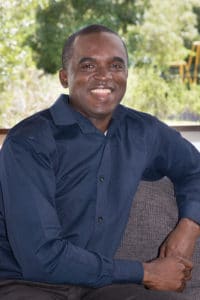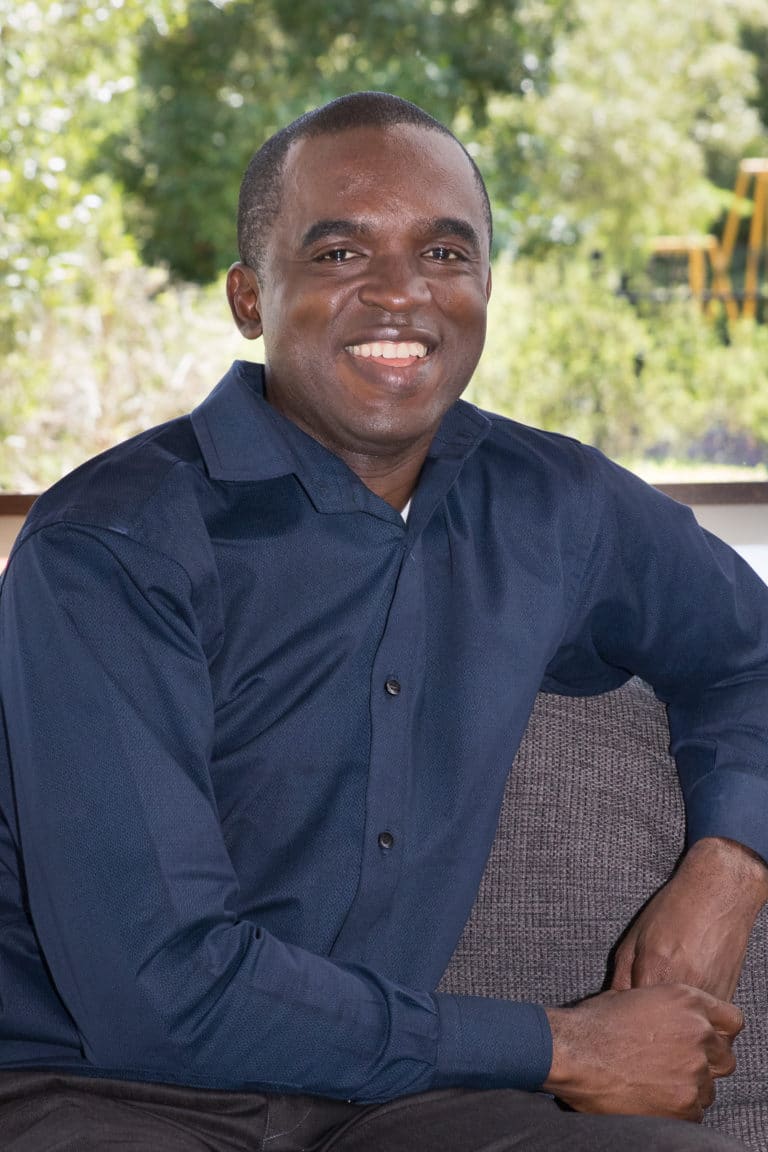 STIAS Fellow Izuu Nwankwo
Abstract
Stand-up comedy, that performance, mostly live, in which an artist stimulates laughter through jokes, has become one of the most popular entertainment genres in Africa. Even though the continent now has comedians thrilling audiences with jocular enactments, academic scholarship on these is sparse, un(der)developed and yet to catch up with the practice. My study is a contribution to emerging enquiries on live comedy performances in Africa. What is known presently is that comedians work within a framed, no-offence liminal space that allows them to poke fun, ridicule, satirize and sometimes even insult. Herein is the paradox of joke-telling: every successful joke must, by definition, abuse. At worst, it is a choice between being amused and being incensed. Stand-up artists thus find themselves in the delicate circumstance of tiptoeing the thin line of abuse/amuse divide in all performances. Specifically, my work at STIAS entails studying stand-up artists and practices across the different regions of Africa – North, East, West and South – with a view to understanding how socio-cultural dynamics moderate/modulate self-censorship and the tenor of jokes. This is informed by growing intolerance with jokes globally which is creating very restrictive conditions for humourists who are now severally harangued and vilified for statements made in jest. It will answer questions such as: What are the consequences of the world's heightening sensibilities, increasing insistence on political correctness, and burgeoning sense of offence in the face of ridicule? Are we at the cusp of losing laughter entirely, at least in public spaces?
Izuu Nwankwọ is a senior lecturer in the Department of Theatre Arts, Chukwuemeka Odumegwu Ojukwu University, Anambra State, Nigeria. He obtained his Bachelor of Arts (BA) degree in Theatre Arts from Nnamdi Azikiwe University, Awka; Master of Arts (MA) degree in Theatre Arts from the University of Ibadan; and his Doctor of Philosophy (Ph.D.), with specialisation in Performance Arts from University of Ibadan, Nigeria. Dr. Nwankwọ is a double recipient of the African Humanities Program (AHP) dissertation completion and post-doctoral research awards, and a visiting scholar of Centre d'Enseignement et de Recherche en Etudes Postcoloniales (CEREP – Centre for Teaching and Research in Postcolonial Studies), University of Liège, Belgium; a recipient of the Rockefeller Foundation Bellagio residency. His research interests straddle different genres of performance arts especially humour-inducing genres. His publications include the Igbo language translation of Chinua Achebe's Things Fall Apart titled, Ihe Aghasaa. Dr. Nwankwọ lives in Awka, Anambra State, with his wife and two sons.