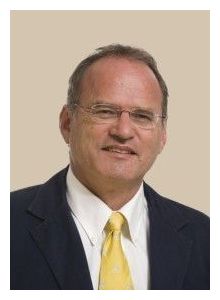 Prof Christof Heyns, Dean of the University of Pretoria Faculty of Law and STIAS Board member, has been appointed as Special Rapporteur on extrajudicial, summary or arbitrary executions by the the Human Rights Council of the United Nations.
The Special Rapporteur is one of the "special procedures" for human rights protection established by the United Nations. Special procedures are mechanisms established by the Commission on Human Rights and assumed by the Human Rights Council to address either specific country situations or thematic issues in all parts of the world. Currently, there are 31 thematic and 8 country mandates. The Office of the High Commissioner for Human Rights provides these mechanisms with personnel, policy, research and logistical support for the discharge of their mandates.
The United Nations Commission on Human Rights established the mandate of the Special Rapporteur on extrajudicial, summary or arbitrary executions in 1982. The mandate has been renewed several times since then. The mandate of the Special Rapporteur covers all countries, irrespective of whether a State has ratified relevant international Conventions.
The immediate previous holder of the position was Mr Philip Alston (Australia), 2004-2010. Previous Rapporteurs are Ms. Asma Jahangir (Pakistan), 1998-July 2004; Mr. Bacre Waly Ndiaye (Senegal), 1992-1998 and Mr. S. Amos Wako (Kenya), 1982-1992.
Professor Heyns is a leading human rights scholar, and has published widely on aspects of international human rights law, particularly with a focus on Africa.
(See http://web.up.ac.za/default.asp?ipkCategoryID=8641&articleID=4830 for further details.)
Caption: Prof Christof Heyns