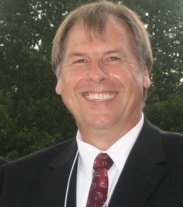 George Pavlich, Professor of Law and Sociology, Associate Vice-President (Research) at the University of Alberta and currently a STIAS Fellow, has recently been awarded one of the prestigious Canada Research Chairs. These chairs are awarded by the Canadian government to attract and retain some of the world's most accomplished and promising minds. They recognize outstanding researchers who are acknowledged by their peers as current or emerging world leaders in their fields, and are tenable for either five or seven years.
The UoA website summarises his proposed research as follows: "George Pavlich's research will offer a social, cultural and political analysis of longstanding policies in Canada that identify, define and punish (or rehabilitate) criminals. While not denying the value of such attachments for a relatively small proportion of cases, his research will interrogate the possibility that far fewer subjects be admitted to criminal justice institutions. At the same time, it will seek a theoretical basis for socially inclusive ways to address collective harm without summoning crime and punishment. The findings of such inquiry could alter the terms of public debate, revise the focus of criminal justice, and nurture new forms of governance within Canadian society."
George Pavlich received his BA and BA (Hons) degrees from the University of the Witwatersrand (Johannesburg, South Africa), an MA from Simon Fraser University, and a PhD from the University of British Columbia.
His research interests include the areas of socio-legal studies, social theory and law, theories of governance and sovereignty, restorative justice, criminal accusation and critical criminology. He is the author of numerous journal articles and books in these areas, and has co-edited several collections. His most recent book is entitled Law and Society Redefined (Oxford University Press, 2011) and a second edition of an co-edited collection with Myra Hird Questioning Sociology was published in 2012 (Oxford University Press).
Currently his research focuses on crime, law, sovereignty and the Cape Colony circa 1795.