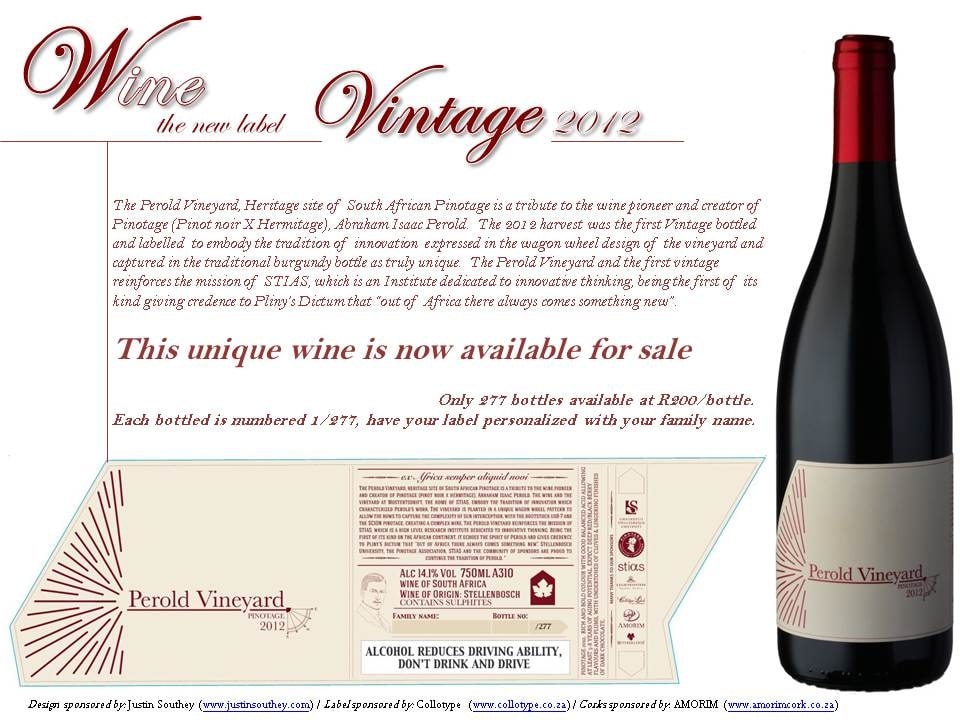 The first STIAS Perold Vineyard Pinotage is here!
Patience has finally paid off – almost six years after the STIAS Perold Vineyard was planted in October 2008 (Stellenbosch gets a village vineyard) the first bottling of the 2012 harvest has just been released!
The wine was received with much enthusiasm and appreciation for its early quality and promise when tasted at the Perold Vineyard harvest day at STIAS in February and a very limited edition of 277 individually numbered bottles has now just been released. To place an order for this unique wine, please contact the Perold Vineyard project coordinators Tara Southey and Talitha Venter from the Department of Viticulture and Oenology at Stellenbosch University – email [email protected].
We congratulate winemaker Beyers Truter, vineyard consultant Albert Strever and their team and many supporters on a fine achievement, and look forward to the future results of this exciting project!
It is still possible to sponsor individual vines of the Perold Vineyard – details may also be obtained by contacting Tara Southey and Talitha Venter at the email address above.