"Our goal was to write a broadly accessible book documenting why and how arts practices foster resilience, and the unique ways arts help people move beyond utilitarian, technically-oriented ways of seeing and being."
This is how STIAS fellow Michelle LeBaron, professor of Law at the University of British Columbia and co-editor of the twelfth volume in the STIAS Series of book publications, introduces Changing Our Worlds: Art as Transformative Practice.  The work arose from two colloquia and STIAS residencies between 2015-2018 during a project on 'The Theory and Practice of Social Transformation through the Arts.'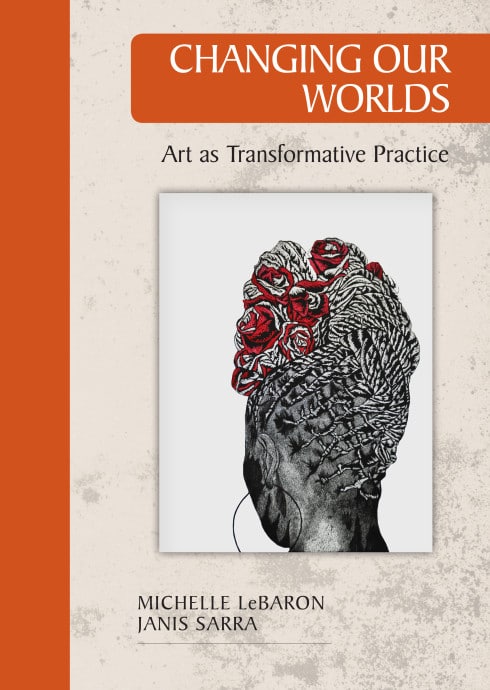 The book cover features a linocut © Lebohang Motaung titled Botle ba ngwanyana bo hlohong (2015)
The project formed part of the Being Human Today long-term theme and was supported by the Peter Wall Institute for Advanced Studies at the University of British Columbia. By engaging a wide range of local scholars, practitioners and activists, the project and book features African thinking, initiatives and art innovations.
Collaborators and co-authors include Kim Berman (University of Johannesburg), Kitche Magak (Maseno University), Frank Meintjies (Independent consultant) and co-editor Janis Sarra (British Columbia).
"After trauma, people often cannot think their way back to equilibrium. They need ways to access creativity, and to literally re-enliven a sense of hope and possibility", writes LeBaron. "Art in its many forms provides a way through which transformation becomes possible."
Changing Our Worlds draws on the wisdom of African artists, theorists, educators and leaders. It profiles an array of transformative arts projects that, among other things, changed attitudes and behaviours toward HIV testing and prevention, helped rural citizens to design and build a new community centre and supported those with HIV/AIDS to strengthen their resilience.
"Collaborating on the book reinforced our confidence in the potency of arts practices to unsettle unjust orders, inspire new visions and embrace the human dignity that comes from acknowledging the interdependent world in which we live."
In keeping with their aim to produce a widely accessible book for practitioners and communities, the authors arranged that the electronic version of the book will be available as an open access e-book
The book is available for order in print format (R350,00) and electronic format (open access) from the publisher AFRICAN SUN MeDIA.