The Stellenbosch Institute for Advanced Study (STIAS) has been invited to join a group of international institutes for advanced study known by the acronym SIAS – Some Institutes for Advanced Study. This makes STIAS the first southern hemisphere and first African institute to join this consortium which includes nine institutes, namely: The Princeton Institute for Advanced Study; the Center for Advanced Study in the Behavioral Sciences in Stanford; the National Humanities Center in North Carolina; the Radcliffe Institute for Advanced Study at Harvard; the Netherlands Institute for Advanced Study, the Swedish Collegium for Advanced Study; the Berlin Institute for Advanced Study; the Israel Institute for Advanced Studies; and, the Nantes Institute for Advanced Study.
"The invitation is a sign of recognition and appreciation of the quality of the STIAS programme," said STIAS Director Hendrik Geyer. "I think it's also a clear signal that international Institutes for Advanced Study are increasingly engaging with the African academic and research world."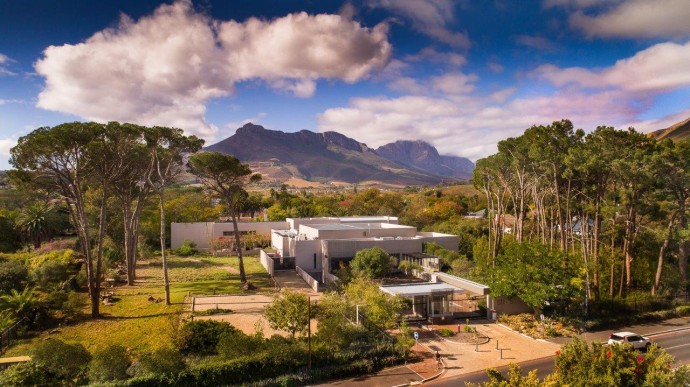 "We have established good relationships over time with individual institutes to the extent that some have already accommodated in their own programmes Iso Lomso fellows from the STIAS early career advancement programme for African researchers. Being part of the collaboration will give us the prospect of proceeding along those lines in a more systematic way to explore the possibilities inherent in this programme, along with other aspects of the STIAS offering. There is much to be explored."
STIAS was established in 1999 to provide a 'creative space for the mind' in a fellowship programme that would advance cross-disciplinary research at the highest level. STIAS is the first such institute in Africa where leading researchers and intellectuals from across the world are supported to think innovatively and pursue sustainable solutions to the real-life challenges facing the world, with a particular focus on Africa. STIAS aims to facilitate cutting-edge, cross-disciplinary research and the cross-pollination of ideas as well as 'out-of-the-box' thinking. In addition to the fellowship programme, which includes permanent fellows and artists-in-residence, STIAS co-ordinates and funds longer-term projects based on research themes; hosts roundtables and seminars on areas of strategic interest; and, has developed the Iso Lomso early-career fellowship programme with an emphasis on African academics.
"Our aim remains to advance science and scholarship across disciplines in the country and on the continent; to focus on Africa; and, to provide a space where creative thinking can take place," said Geyer.
"In envisioning a programme that would fulfil these objectives we early on took a cue from existing institutes for advanced study – some of whom are current members of the SIAS group."
"From the outset we wanted to avoid the image of an ivory tower and to confront real-life problems. It's about facilitating and unleashing the potential of Africa as a leading contributor to global research and as a producer of new knowledge," he said.
"With that in mind we have always tried to ensure an open channel for allowing ideas that emerge from this programme to be disseminated to a broader public. Letting people do at STIAS what they do in relative isolation, while doing everything we can to ensure that this impacts on the broader world."
These features resonated with the SIAS consortium which states among the conditions that any potential member should fulfill: a commitment to the highest standards of scholarship; a competitive fellowship programme; sustainable funding; and, independence from both university and government structures.
"Independence from university and state structures is an imperative," said Geyer, "and distinguishes members of this group from other institutions with similar names which are often closely tied to university programmes and directly operated as part of universities."The SIAS invitation to STIAS is a result of ongoing interactions with and official visits from the directors of the other institutes over a number of years.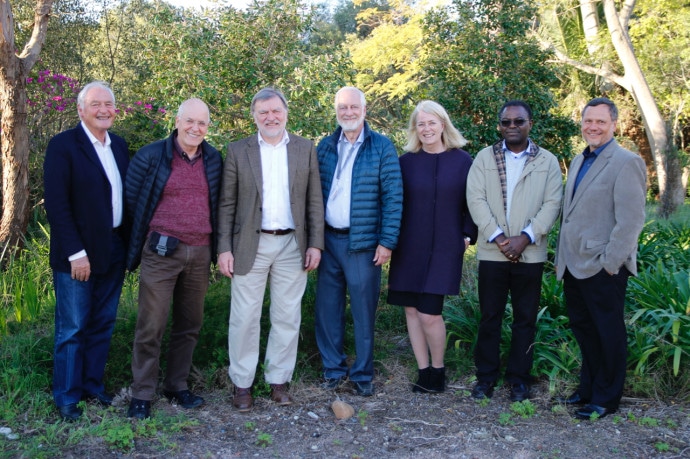 The SIAS group meets regularly to discuss matters of common interest and to explore potential partnerships and collaborations.
"Being associated with such well-known and respected global institutions brings a stamp of quality which we hope will resonate across all of STIAS's activities and further enhance our goals and objectives," said Geyer.
Michelle Galloway: Part-time media officer at STIAS
Photograph: Christoff Pauw
Download the media release here: [download id="8612″]