"Prevention of cardiovascular and other non-communicable disease starts with a wish for a child. The first 1000 days shape who we are," said Tessa Roseboom, Professor of Early Development and Health at the University of Amsterdam. "The field has acquired substantial momentum over the last 25 years – now is a good time to operationalise the evidence to impact on the health of future generations."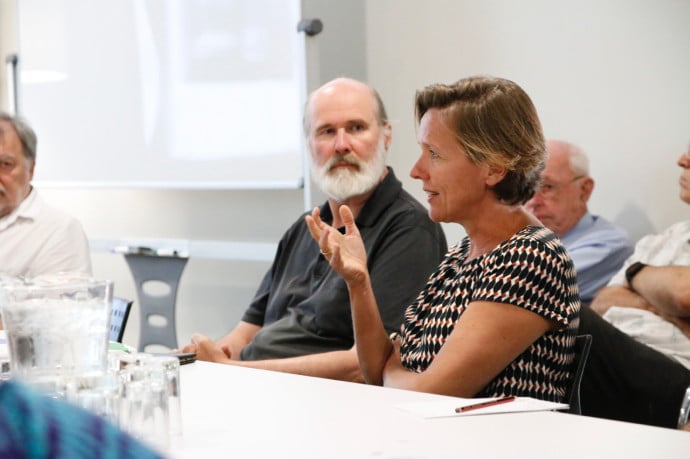 Roseboom was speaking at the seminar of the Developmental Origins of Health and Disease (DOHaD) Core Research Group. The multidisciplinary group was formed in 2016 as part of the STIAS strategic research theme Health in Transition. Since then the core group has met annually and has organised seminars, conferences and summer schools, participated in the establishment of the African Chapter of the DOHaD society and produced many publications with a book in progress. The group is also working with the Nobel Foundation which will present the first seminar outside of Sweden at STIAS next year on cardiovascular medicine.
The DOHaD paradigm is based on growing evidence that many of the negative consequences of early childhood insults are related to chronic non-communicable diseases (NCDs) in later life including type-2 diabetes, cardiovascular diseases, some cancers, and mental health.
"DOHaD provides us with an exciting way to think about causation of illness while at the same time providing us with both personal and population-level instruments for avoiding harm and promoting health," said group convenor Abdallah Daar of the Dalla Lana School of Public Health at the University of Toronto.
"Currently the Sustainable Development Goals (SDGs) provide us with an opportunity and energy, including potential financing, to do something more concrete and faster in relation to implementing some of the actionable outcomes of DOHaD thinking," he added. "Many of the SDGs are directly relatable to DOHAD. We believe the ideas from DOHaD should be applied to Africa in particular as soon as possible."
Pointing to specific examples of successful health-promotion activities in Africa, Andrew MacNab of the Department of Pediatrics at the University of British Columbia highlighted the importance of aiming such initiatives at children. "Adults are a lost cause," he said, "most have no intention of changing their behaviours. Children, on the other hand, are an essential and effective engagement and must be central to our activities. One quarter of the world's population is between 10 and 14 years of age – we must target them."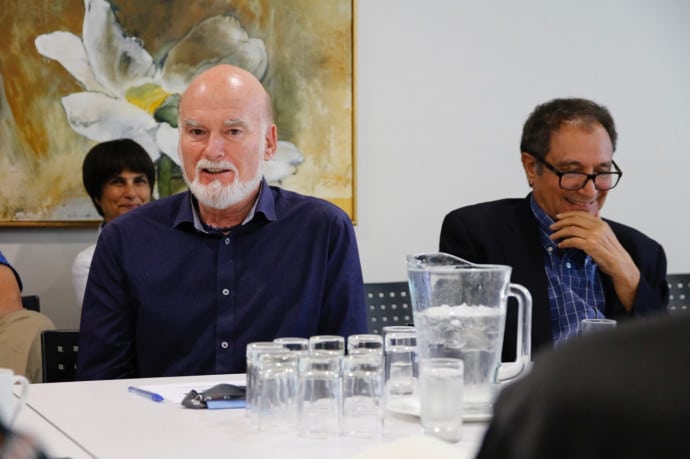 "We need to translate knowledge into changes in attitudes and behaviours," he continued. "Simple things like teeth brushing, establishing school gardens and rapid malaria testing in schools have all been shown by the World Health Organization's Health Promoting Schools programme to have substantial impact. Good health education at school then trickles into the community."
"For example, in Africa many children come to school hungry – if they are taught to develop school gardens they can eat the produce and at the same time increase their academic performance."
"There is good evidence that if you engineer a developing brain, and provide interesting knowledge and rationale for why things happen, people will make informed choices that affect their behaviour."
He also emphasised that health promotion is a cost-effective investment. "We cannot afford to treat the consequences of NCDs," he said. "The future costs of treating diabetes will exceed what any country can commit to healthcare. We need to look to new solutions and preventing diseases before they arise – technology, legislation and health education – especially the education of young people."
"Diabetes, strokes and heart disease cause 60% of deaths, 80% of which are in low and middle-income countries (LMICs) and 44% of which are preventable. Millions of deaths can be averted."
And if the evidence is clear, it is possible to influence policy makers. Roseboom pointed out that her work which studied the post-war famine in The Netherlands to investigate the impact of undernutrition during pregnancy on the growth and development of children for 25 years has led to a national programme aiming to provide children in The Netherlands with a promising start, funded by the Ministry of Health.
Eugene Sobngwi of the Department of Clinical Epidemiology at the University of Yaounde in Cameroon and Tolu Oni of the School of Clinical Medicine at the University of Cambridge presented details of their current research in this area. Among the areas being studied in Cameroon are the consequences of gestational diabetes on offspring, the use of alcohol during pregnancy, the effect of the increased use of antiretrovirals in pregnant women as well as the impact of exposure to pesticides.
"We have also started health-promotion pilot programmes in schools in Cameroon," said Sobngwi, "mainly focusing on diet and physical exercise. In the long run you want to be making less investments in disease-specific areas and more into health promotion with the aim of reducing all diseases."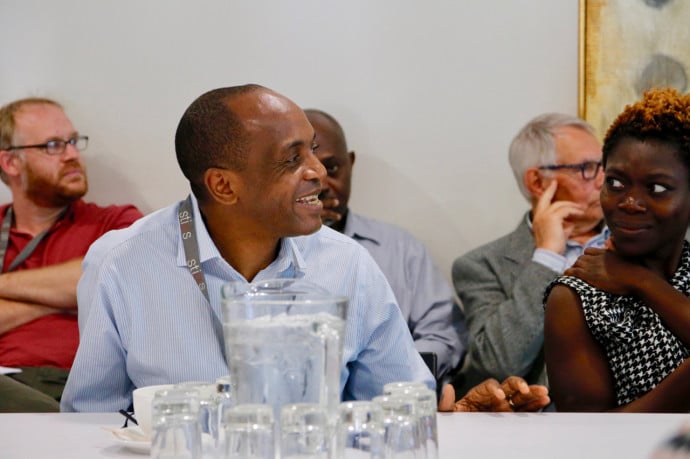 Hearing the youth voices
Oni's research, in sites in Cape Town, Cameroon, Kenya and Jamaica, aims to better understand and characterise the lived experience of adolescents in the urban environment in order to identify levers for prevention.
"We need to think about adolescents in Africa as citizen scientists and advocates," she said. "The project is based on a socio-ecological approach examining individual knowledge and behaviour about diet and physical exercise, social norms and interventions. We are recruiting adolescents from both high and low-income schools and using a photo voice method to capture what they see within their neighbourhoods and on their journey to and from school."
"We want to see the environment through their eyes and then co-create an intervention," she continued. "For example, it's no use talking about healthy eating if they are surrounded by adverts for unhealthy food choices. Once we understand their lived experience, we will work with them to make them advocates for change."
'It's about giving a voice to the ones who will benefit most."
Accessing data
One of the major challenges in the DOHaD field is the lack of data especially in data-scarce countries. This is the area of interest of Peter Byass of the Department of Public Health and Clinical Medicine at Umeå University.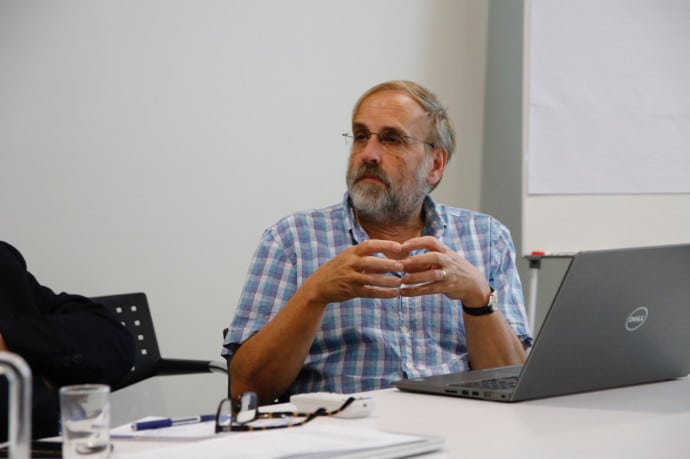 "DOHaD is dependent on long-term, intergenerational data which are often not available in Africa and other LMICs. We therefore need to look at re analysing the data that are available. For the book we have accessed datasets from the Global Burden of Disease programme, for example, those that allow us to examine the relationship between childhood obesity and breastfeeding. We have examined data from 1980 to 2015 which showed that as much as 16% of the childhood obesity rate in Africa in this period can be attributed to lack of breastfeeding."
"What is important is that the field is now talking the same language," said Daar. "The evidence is very clear that the best investment in the future is investing in the early years but the challenge is huge and the work is just beginning. We want to build something with lasting impact which includes training the next generation of DOHaD scientists."
Michelle Galloway: Part-time media officer at STIAS
Photographs: Christoff Pauw