We live in a world where the stuff of the imagination (and of science fiction movies) is increasingly becoming the real and every day. We have become reasonably familiar with the field of 3D printing, which has even been used to produce masks and shields for healthcare workers in the current COVID-19 pandemic, but we may not all know how far this field has extended into the realm of 3D printed metals which can be used to manufacture complex objects ranging from vehicle parts to human implants.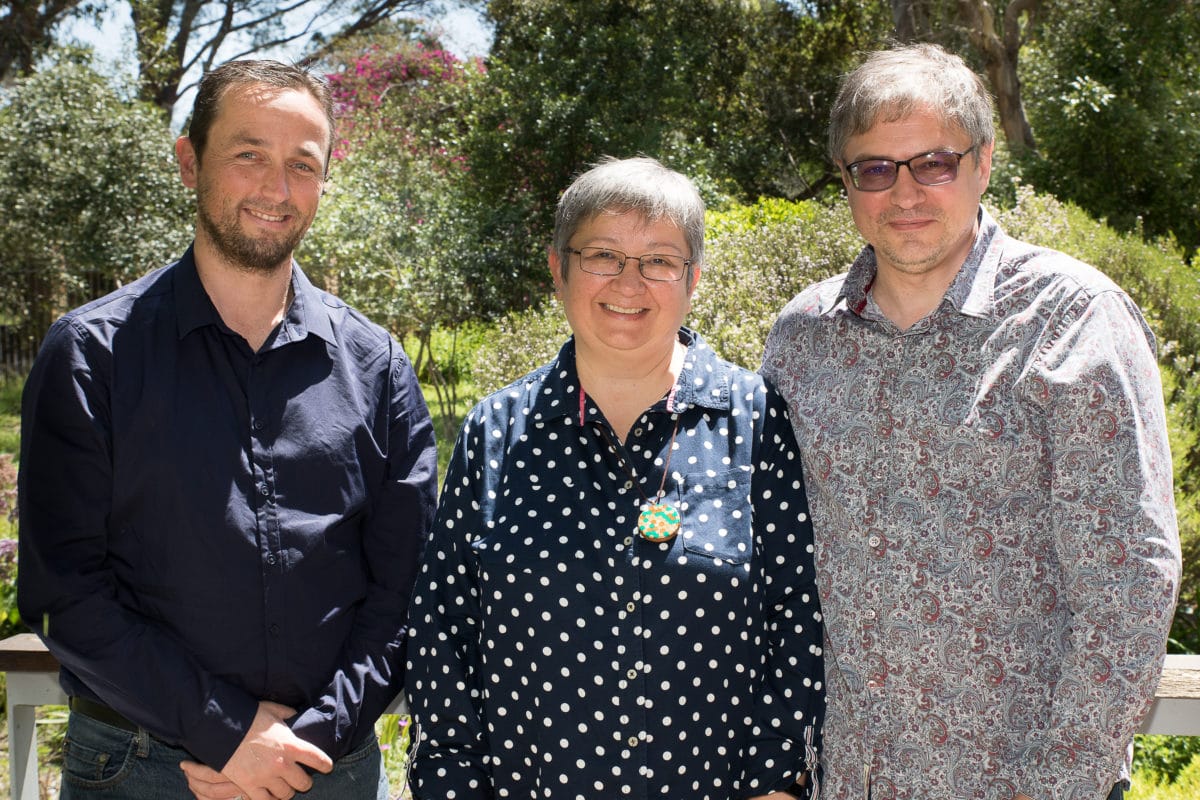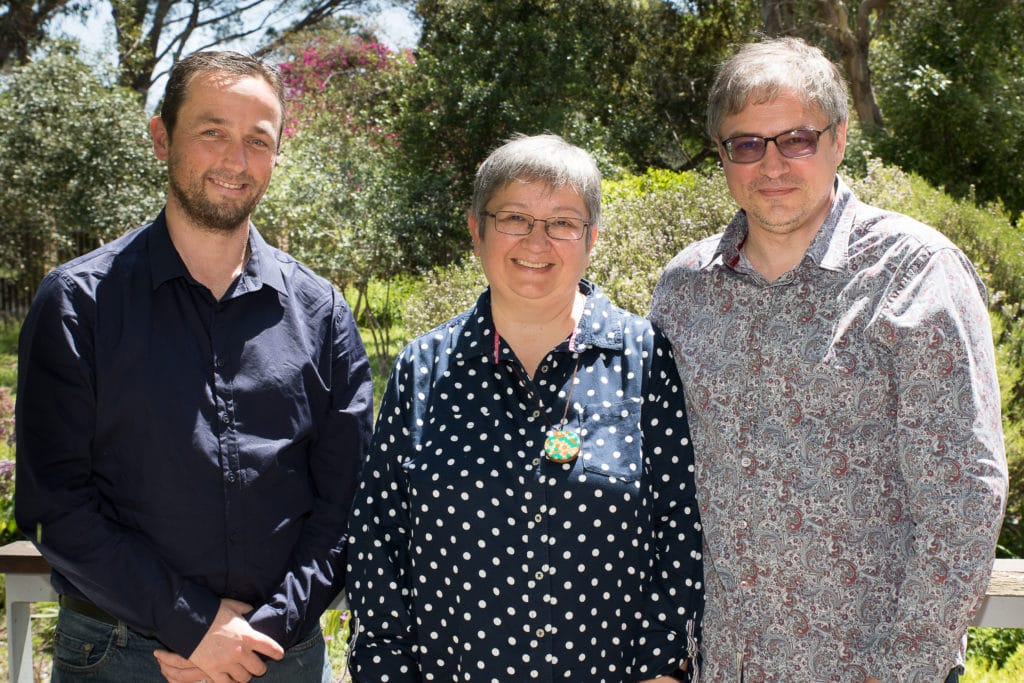 Visiting scholars Anton du Plessis of the Research Group for 3D Innovation at Stellenbosch University and Ina Yadroitsava of the Department of Mechanical and Mechatronics Engineering and Igor Yadroitsev, Research Chair in Medical Product development through Additive Manufacturing at the Central University of Technology, Free State introduced the field, their backgrounds and the project they are working on – Fundamentals of Laser Powder Bed Fusion of Metals – a book project nearing completion to be published by Elsevier.
"Additive manufacturing (AM) of metals (3D printed metals) is set to disrupt manufacturing industries through its many advantages including complexity and innovation in design, short lead times, minimal waste and distributed manufacturing potential," explained Ina Yadroitsava. "All of these contribute to exciting new developments and products such as custom patient-specific medical implants and light-weight load-bearing brackets and engine parts for automotive and aerospace applications. The adoption and success of additive manufacturing of metals is driven by continuous developments in the technology and the appropriate use of the technology in new applications, considering all its technical challenges. The near-limitless capabilities of this technology are held back only by knowledge."
Consolidating that knowledge
And filling some of these knowledge gaps is the aim of the comprehensive reference book which they are producing and finalising at STIAS. The book includes chapters on the history of the field, the basics of the procedure, optimisation, design issues, process monitoring, fatigue prediction, new materials development, industrial applications, standards and economics, the trends and coming challenges, and case studies.
"It's a reference work for students, researchers, engineers and industry partners," said Yadroitsava, "both for the young and more experienced in the field. It's aimed at learning and teaching."
"There are international standards being developed by ASTM/ISO which support this technology, but there is a need for an academic reference book to help students, scientists, engineers and managers to understand the fundamentals of this technology. The book involves an international team of expert authors and aims to be the premier 'go-to' reference book on this technology," added Du Plessis.
AM is the process of joining materials to make objects from 3D model data by using thermal energy and lasers to bind layer upon layer of metal.
"Compared to traditional methods, this process involves much shorter production times from design to end-user product," explained Igor Yadroitsev.
The potential to produce very complex individualised designs makes the technology particularly suitable for long-lasting medical implants ranging from knees and shoulders to dental frames.
"For example, a titanium implant can last up to 15 years," explained Du Plessis.
"You are able to produce implants and prosthetics that are unique to the patient," added Yadroitsava.
Du Plessis also pointed to recent work in which lattice structures in such implants are made to be absorbed over time as new bone grows.
"The technology creates possibilities that were not possible before," he added. "Although the technology is about 30 years old it has only been used in real-life applications for the last ten years. The book therefore aims to bring together global expertise to ensure the discipline is talking the same language and understanding the process."
"It remains an expensive process both in terms of materials and machinery," said Yadroitsev. "So it is still for customised, not mass, production. However, global collaboration in the field and wider use of the technology in industry will eventually lead to cheaper production."
"Each technology has its own place," he continued. "This will not completely replace traditional methods – some conventional methods will always remain cheaper. At the moment it's still a niche area but over time we will see an increasing mixture of traditional and these methods."
Michelle Galloway: Part-time media officer at STIAS
Photograph: Anton Jordaan