Documentary, desire, description: the mediation/materialisation of witness
"My project interweaves political, visual and personal histories in an attempt to work out what it is that we desire when we document, and how documentary always exceeds the very desires we articulate," said Tamar Garb of the Department of History of Art at University College London. "This project is a departure from much of my previous writing. I will integrate fiction, facts, troubling how we distinguish between them, and writing from my own position within historical and theoretical debates."
Garb's project will focus in particular on the picture magazine Libertas published in South Africa from 1940 to 1946 as a vehicle of anti-Fascist advocacy and propaganda for pro-Allied engagement in World War 2, and specifically on the work of war correspondent, the photographer Constance Stuart, who was sent to North Africa, France and Italy in 1944 to provide, in pictures, a 'witness' account and 'women's view' of life at the front.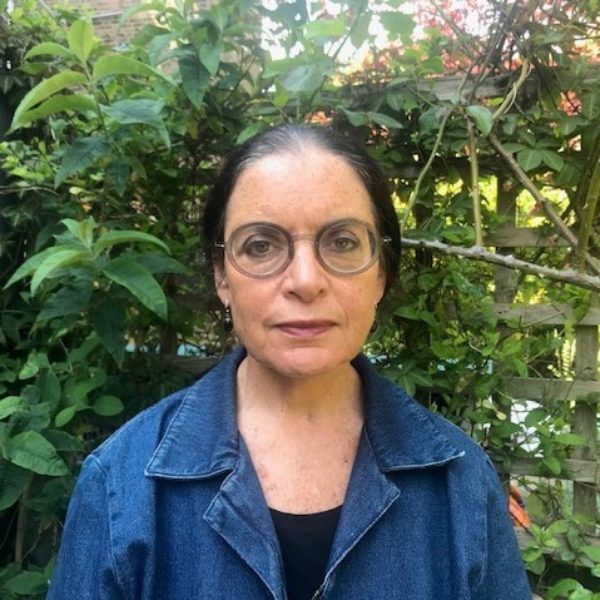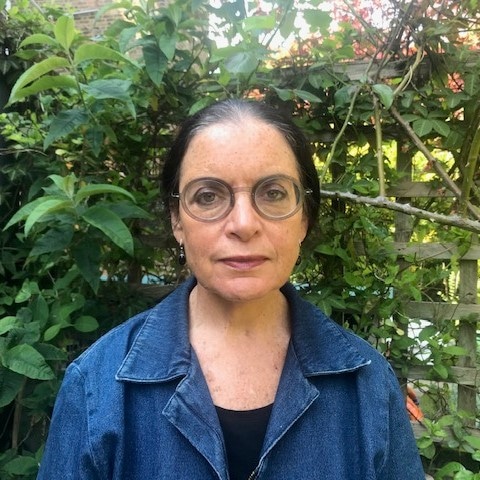 "Historical documents are always open to question due to the positions from which we write and speak. I'm looking at photographs as 'records' of the past – as mediated material objects – asking how they function as documentation, how they are used, how we read them and how they often fail to represent what it is that they set out to depict."
She explained that documentary photography has played a vital role in recording South Africa's social and political history and was a central tool in the anti-apartheid struggle. "Drum Magazine is credited as foundational in the origins of socially engaged South African photography and was an important organ for the expression and development of black writers and photographers."
But Libertas predates Drum by about 10 years providing an important precedent for extensive social documentary photography and the development of the picture magazine in South Africa. Garb sees it as an important, and understudied, vehicle for understanding of the social and political forces operative in South Africa in the transformative 1940s as well as providing a particular view, premised on white paternalism, of the political engineering of South Africa's role in World War 2.
Garb described the ruptured white South African population in the 1940s and the huge, perhaps not fully understood, political tensions, where Prime Minister Smuts and his followers advocated strongly for entering the war on the side of the Allies while many Afrikaners wanted neutrality.
Although it had a clear message and rhetoric – "global, Anglophone and very paternalistic", Garb pointed out that Libertas also focused on the future and the point of fighting the war as well as featuring the first documentary essays on social problems like unemployment, disease, malnutrition and inequality in South Africa. "It coined the phrase 'the New South Africa' and gives some visual representation of what a reformed post-war Africa might be," she said. "This, of course, at a time before apartheid when a different political future was still possible."
Using a camera to construct truth
Libertas was also fairly sophisticated and savvy in its understanding of representation and the power of wielding a camera. "All sorts of visual languages and conventions are in play. There is clear interest in what a photo can do, the role of images in war and the relationship between the picture and the events debated on the pages. They also use trick photography a lot – photos, as we know, had always been manipulated – long before Photoshop. Playing with notions of realism – using false devices to tell a deeper truth."
Libertas also clearly bought into the idea that women would be capable of giving a truthful, more intimate view of the human side of war hence the appointment of Stuart.
"Mediated via the pictorial and editorial exigencies of the magazine, Stuart's photographs appear alongside extracts from her 'war diary', often arranged to simulate a family album or personal record, and serve to provide an expurgated, edited view of army/social life designed to feed in to the ideological agenda of the magazine," said Garb.
"I will be looking at the aesthetics of witness as well as their gendered dimension, taking care to situate Stuart's images within the context of the pictorial economy of the magazine."
"Multiple histories are explored here: publishing, journalism and documentary photography are key," she continued. "So too is South Africa's engagement with the war and the underlying tensions amongst populations racialised as white. Also crucial is the gender politics of women's assigned role as chronicler and witness to war."
More associated with portrait photography and stylised ethnographic studies, Stuart has not emerged as a major historical presence in the field of documentary photography, however, Garb pointed out that she was the only South African photographer included in the 1955 MoMA (New York Museum of Modern Art) Family of Man Exhibition. One of her photos, which also appeared in the 1989 exhibition at the Washington National Museum of Women in the Arts, as well as the larger series from which it comes is particularly intriguing to Garb – it is a very traumatic depiction of the shaving of the heads of so-called female 'collaborators' to which Stuart reacted with horror.
But, as Garb's archival research has shown, the situation was more complex and personal.
"Stuart, to some extent, re-narrativised herself," she explained. "She wrote as an ally of the Western liberation forces but early, unpublished letters written to her mother when she studied in Munich in the 1930s show some Nazi sympathies. There was definitely some whitewashing of her past." Garb has written extensively about Stuart's approach to the shaved 'collaborators' in conjunction with her own repressed personal history in an article published in the book Art as Worldmaking.
This idea of how we use the past for our own political and personal agendas, and how we never act from a neutral space but from our personal relationship to history, has led Garb into the more personal aspect of her project.
"Underlying my academic and professional curiosity is a personal story I would like to weave into my narrative. My father was enlisted as a signaller in the 6th Armed Division, which Stuart was commissioned to photograph. He served in Italy through late 1944 and 1945, and I have searched in vain for his visage amongst the many portraits and genre scenes that Stuart recorded, only a small proportion of which were published in Libertas. I have not found him. But in the process I have unearthed our family album of war photographs as well as a cache of letters written by my father to his mother (an Afrikaner Jew living in Delareyville in the Western Transvaal) during the final days of the war. They range from the banal to detailed historical observation, and are not all comfortable to read. But they provide insight into the experience of a young Jewish soldier, with an awakening awareness of Nazi atrocity, Jewish fragility and the politics of Palestine, struggling to make sense of the world."
In discussion, Garb touched on the issues of the ongoing violence perpetrated on women's bodies; the ethical minefield around photographing traumatic events; the fact that black servicemen were not routinely photographed and, when they were, were depicted as exotic and 'other'; and, the role of the "white but not quite" Jewish population in South African history.
This work is highlighting for me the importance of one's own desires as a writer historian – which colour how we look and think," she said. "We record everything from a vantage point in the present which is always personal. The politics of the personal have engaged me as a feminist all my working life. But it's only recently that I have begun to navigate that in my writing, weaving the autobiographical with other narrative strategies in order to come to terms with the past."
Michelle Galloway: Part-time media officer at STIAS
Photograph: supplied