"Africa is home to the remaining 'hunter-gathers' – traditional communities that make a living predominantly through collecting fruit and hunting animals. Examples include the Hadzabe of Tanzania and Batwa of Rwanda. These communities depend on land and natural resources for their physical and cultural survival. Other common features are communal stewardship over land and a deeply felt spiritual and emotional nexus with the earth and its fruits," said Elifuraha Laltaika of the Faculty of Law, Tumaini University, Makumira, Tanzania. "However, they lack robust legal protection of their ancestral lands, partly because most governments regard hunting and gathering to be at variance with the dominant development paradigms. To seek justice, these communities access the 'indigenous peoples' platform' under the international human rights system. However, the platform faces resistance among policy makers, and conflicting views from scholars. Compounding this, the remaining body of human rights law is largely modelled along protection of individual rights. Yet the economic viability, culture, religion and development of these communities depend on securing their communally owned land and natural resources."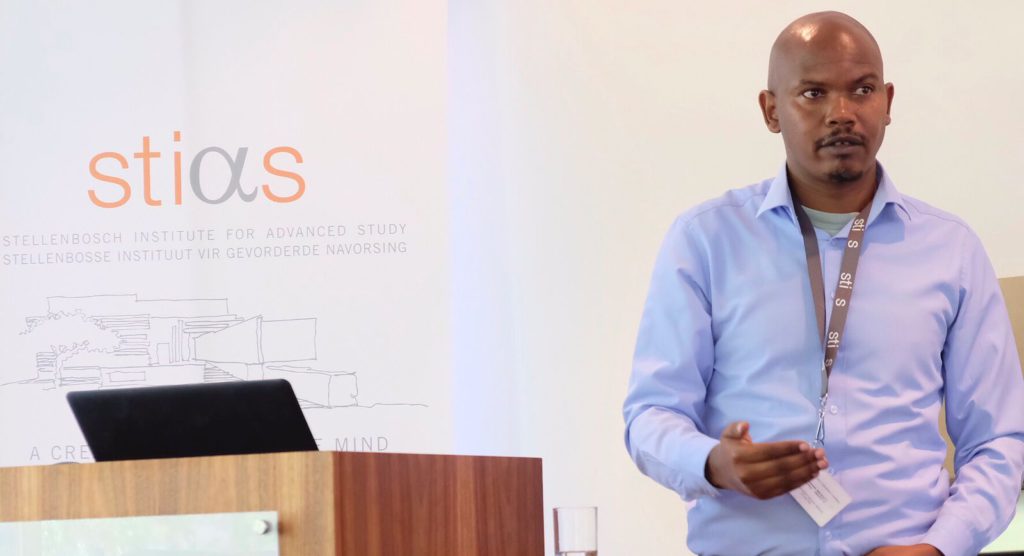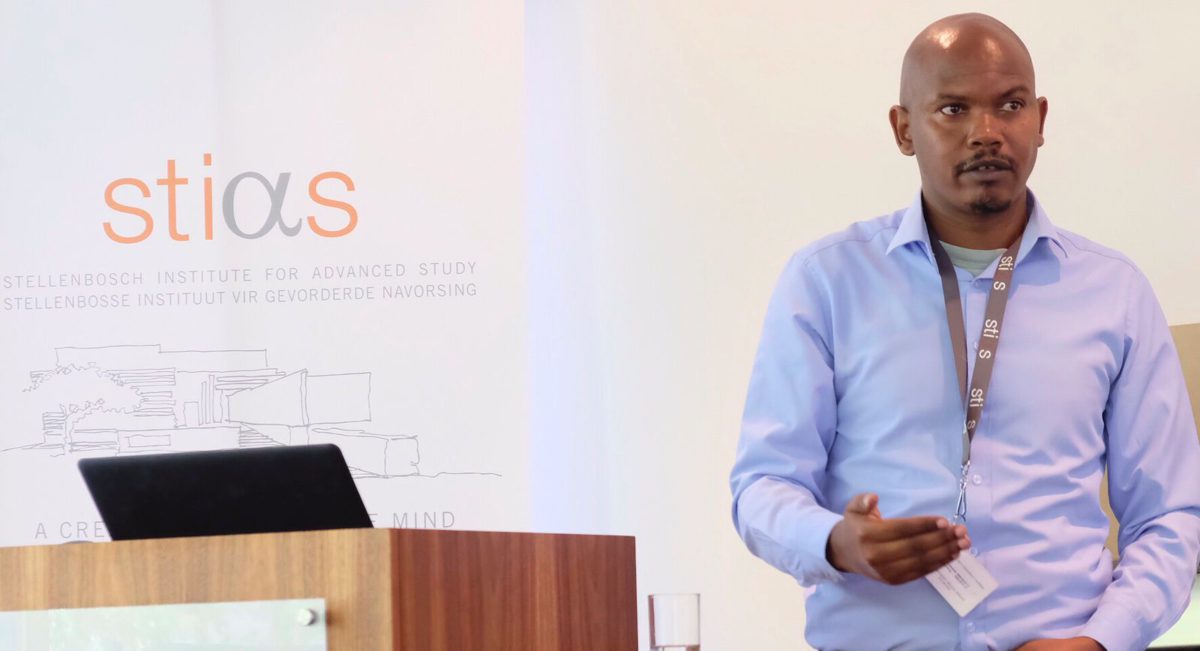 Iso Lomso fellow Laltaika hopes his study will address the gap in legal literature focusing on hunter-gatherers' collective land rights and unveil appropriate legal tools to enable African countries to address this emotional and contested issue.
"These are often tiny populations – maybe only 2000 out of a population of 60 million," he said. "Their lifestyle is not seen as viable. They don't contribute to GDP. They don't matter at the ballot box. In terms of developmental and modernisation priorities, they are often seen as a blockage and waste of government time."
Describing them as stigmatised, looked-down upon communities in need of protection, Laltaika said: "Their level of dependence on the land differs depending on diversification and the influx of other land users, but land has significant spiritual connection to all groups. They are dependent on the land for spiritual and physical survival but their land rights are unprotected. Development is at odds with their traditional ways of life. They need to protect their land's economic as well as cultural and spiritual viability otherwise they will become destitute and extinct."
They often fall between a rock and hard place – domestic laws that focus on commoditisation and modernisation are not suitable but neither are conventional international human rights that focus on individuals.
"But mostly, these communities just want recognition and respect as people. Nearly all their names translate as 'human' – they want to be treated on an equal footing to dominant communities."
Understanding indigeneity
Laltaika addressed the contestation around the concept of indigeneity and indigenous peoples in Africa. He pointed out that in Canada, Australia, New Zealand and United States indigenous peoples are original inhabitants of the lands before colonial conquest and occupation. He called it 'aboriginality' or 'priority in time'. "In Africa there is less emphasis on aboriginality – it's not seen as constructive, it's not about who was first on the continent. Indigeneity is an emotionally contested area because states have tended to associate it with aboriginality."
"The African Commission on Human and Peoples Rights says the concept of aboriginality is not applicable in Africa because we are all Africans and it's futile to compete on who was first in the continent.  But some Africans are clearly more marginalised than others."
Tracing the development of international ideas on indigenous peoples' human rights, Laltaika pointed out that African countries were late in joining the global movement. Some countries only achieved independence late and human rights were a lesser priority than undoing colonialism. "Also many were single-party democracies or dictatorships – some with repressive laws. There was no concerted focus on human rights by educated elites."  A meeting in Vancouver in 1983 jumpstarted the awareness and in 1989 African communities self-identifying as indigenous peoples joined the United Nations' Working Group on Indigenous Populations.
In 2006 the UN intended to pass the Declaration of the Rights of Indigenous Peoples but  African states opposed because they disagreed on some of the content. African governments claimed implementation of the declaration could polarise and divide their populations, threatening integrity of states. Eventually African states voted in favour of the declaration in 2007 but only one has ratified a binding international law called the ILO Convention 169 – the Central African Republic – and Congo Brazzaville expressed its support by enacting a specific law recognising indigenous peoples. "Out of 55 countries this is definitely not something to celebrate," said Laltaika.
Other important bodies and milestones include the UN Permanent Forum on Indigenous Issues – which Laltaika served on for three years – that generates recommendations to advise the UN and by extension, states on protecting indigenous peoples' rights. Laltaika mentioned as well the 2014 World Conference on Indigenous Peoples as an important milestone that raised the awareness of Africa states on indigenous peoples' issues.
African-led solutions
He highlighted the "bold and creative" work of the African Commission on Human and Peoples Rights as an African-led solution to the challenge of indigeneity. The commission is tasked with promoting and protecting both human and collective people's rights on the continent as well as interpreting the African Charter on Human and People's Rights which addresses the important connection to land, marginalisation, and differences in language, cultural and spiritual practices.
"The African Commission has applied important intellectual building blocks to addressing concrete cases and hence expanded the meaning and applicability of the concept of indigenous peoples in the continent," he said.
"Following the work of the African Commission, there has been a clearer understanding of the indigenous people's rubric. There is a growing understanding that standards are needed for the protection of indigenous rights. For example, most global institutions have indigenous people's departments and there is a new generation of African scholars who are becoming change-agents, largely due to a cross fertilisation of emancipatory ideas."
He pointed out that some countries have led in this, taking cases to the African Court on Human and Peoples' Rights in Arusha, Tanzania.
"Kenya, for example, has been exemplary in the area of litigating indigenous peoples' rights. It is also pioneering best practices in wildlife conservation, facilitating co-ownership and partnerships between developers and indigenous communities, recognising that these people live on the land with a symbiotic relationship with nature. More needs to be done but it's a good model."
An important breakthrough was the Endorois Case in which families took the Kenyan government to the African Commission for evicting them from their traditional lands to make way for a game reserve. The 2009 decision which stated that the Kenyan government had violated the Charter, specifically the rights to religious practice, property, culture, the free disposition of natural resources, and development, represents the first legal recognition of African indigenous peoples' rights over traditionally owned land.
But even when the courts and judiciary make the right moves, it's still in the hands of governments to implement recommendations. Factors that thwart policy formulation and implementation in favour of indigenous peoples' rights include 'developmentalism'; lack of knowledge and understanding, and, 'globalisation-driven nature conservation' which sometimes lead to evictions to preserve wildlife.
There is a need to empower such communities with knowledge and education, and understanding of existing rights. "Advocacy is still largely dominated by outsiders," said Laltaika. "There is some support by the UN agencies such as the International Fund for Agricultural Development which funds community initiatives directly, but we need to do more to empower these hunter-gatherer communities to be their own advocates."
"Despite the contested concepts there is a need to protect the people on the ground. I believe we are at an important moment. We need the conceptual debates to continue but we also need to protect rights before these communities disappear from the planet."
"I'm sometimes pessimistic – the pace at which we can destroy is huge," he said. "African countries want to modernise often with no plans for protecting what's there. But I'm also optimistic – there is a new breed of African intellectuals and policy shifts are occurring. As countries adopt new constitutions these rights are included. So I celebrate every time there is a new constitution. But the pace of constitutional writing does not match the pace of development."
"We cannot truly develop if we destroy," he added. "I believe we need to protect traditional livelihoods and sustainability."
Michelle Galloway: Part-time media officer at STIAS
Photograph: Noloyiso Mtembu