"Politically mediating ecological, social and economical sustainability in the face of an ongoing climate crisis is a daunting task. Efforts by climate scientists and activists to call politicians and a reluctant populace in countries with disproportionally large ecological footprints to eco-sensible reason appear almost pointless, as bitter satires like Adam McKay's movie 'Don't look up' illustrate, in which short-term oriented politicians choose to ignore the doom literally hanging over them in favour of positive polling," said Torsten Meireis of the Berlin Institute for Public Theology, Humboldt University.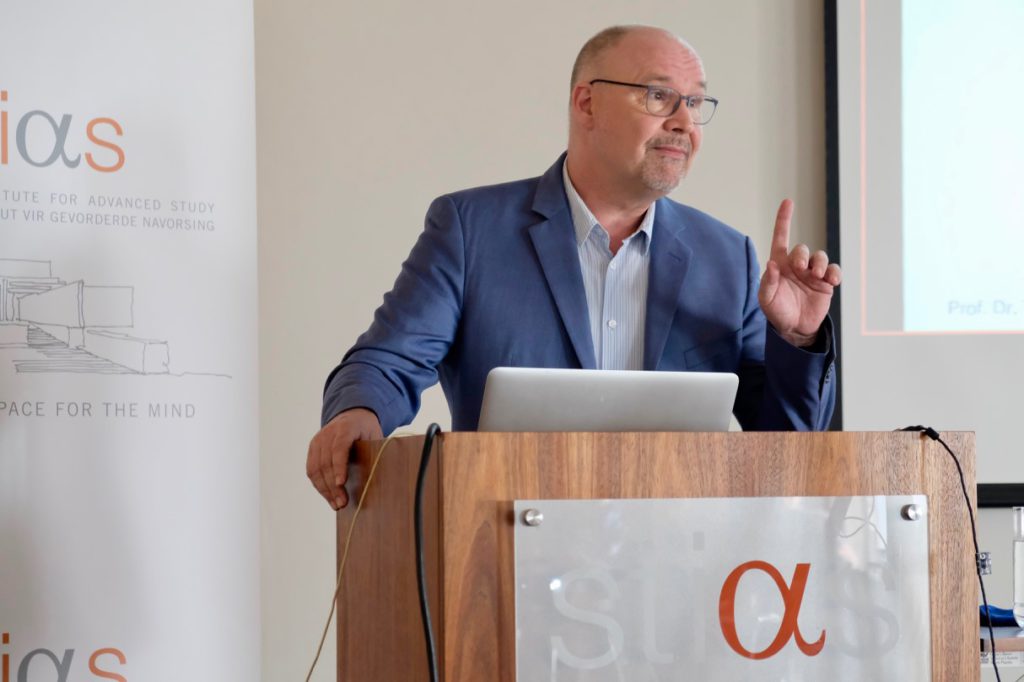 "But it's not only politicians," he continued. "For a long time, cultural sustainability, the role of cultural processes in the quest for a sustainable way of living, producing, distributing and consuming has been widely neglected. This goes also for religious agents and phenomena, even though religiously motivated movements may have contributed substantially to the emergence of the sustainability paradigm. Only recently have religious agents been discovered as relevant in United Nations sustainability discourse, even though roughly 84% of the world population is religiously affiliated – with Christians (31,1%) and Muslims (24,9%) as the largest single groups."
"Religion matters for sustainability," he said. "The sustainability debate is deeply entangled in the religious debate. I'm looking at the possibilities and problems of religious contributions to an ethos of sustainability from a public theological and, in particular, European Christian perspective – aware of its limits."
The output of Meireis' project is a book on the protestant ethics of sustainability which draws on over 15 years of inter- and transdisciplinary research from an iconographic, historical and conceptual viewpoint. Meireis will follow a methodology of public theology which reflects on both the public dimension of religious discourse and the religious dimension of public discourse.
"I accept the challenge presented to Protestant ethics to articulate its normative doctrinal insights in a way that not only informs members of its own community of faith, but is open for an overlapping normative consensus. As questions of sustainability play out in a field of conflict and struggles for economic and political power, the awareness of the situatedness of ethical reflection amidst such conflict is of crucial importance."
Emphasising some of the many complex aspects the book will cover, Meireis started his presentation with discussion of some cultural interpretations of man's relation to nature ranging from Hieronymus Bosch's painting The Garden of Earthly Delights in which the garden is a place of longing, delight, culture and bliss; Joni Mitchell's Big Yellow Taxi (later covered by Counting Crows) with its famous line "They paved paradise and put up a parking lot"; the movie 'Avatar' in which Pandora is presented as a garden of life that excludes human capitalist invaders; to the more-recent 2017 sculpture Lawn by South African Lungiswa Gqunta which depicts a lawn of broken bottles – a commentary on exclusivity in deeply unequal societies.
"The religiously loaded iconography of the garden has social impact," said Meireis, pointing to the garden city movement for illustration.
Explaining the development of public theology, Meireis highlighted the important role of cultural globalisation through mass media where messages are easily broadcast and spread; the rise in plurality and pluralism leading to acceptance of different ways of doing and thinking; and, the challenging of norms as other faiths became more visible – like Buddhism in the West and Christianity in China.
Outlining the historical development of ideas and debates around sustainable development, Meireis explained the crucial role of religious groups developing the language of sustainability as early as the seventies on which the UN 1987 report Our Common Future heavily relied. This document is also known as the Brundtland Report in recognition of Norwegian Prime Minister Gro Harlem Brundtland. It defined 'sustainable development' as "Development that meets the needs of the present without compromising the ability of future generations to meet their own needs".
"From the early 1970s environmental consciousness evolved in religious thought but connected to the issue of global consciousness," he said. "The focus of the WCC, for example, was against racial segregation and racism which was seen as incompatible with the teachings of Christ. There was a specific focus on apartheid in South Africa. However, this introduced the semantics of sustainability to the international religious forum and articulated a particular good from a faith-based perspective."
But there was also a lot of activism on the street: "Ideas moved from church circles to the world but also played out at grassroots level with new social movements in environment and peace."
Even though cultural and religious movements were crucial for the sustainable development ideas, on the UN-level culture and religion only became noted at the turn of the millennium, when various UNESCO conferences started to address the issue with a focus on ethics and culture at the heart of sustainable development. However, in the last decade, research in religion and sustainable development has mushroomed.
In discussion, Meireis addressed the fact that understanding of sustainable development has varied throughout its history and is subject to cultural interpretations.
"The different categories have sometimes allowed for greenwashing which is why the research and scrutiny is necessary."
"But we need to think about limits to growth, about reducing our footprints. Thus far the Global South has largely carried the burden. The North has to take more responsibility."
Asked whether we should intervene because earth has survived previous mass-extinction events, he replied: "We don't know God's mind. We can only govern our own actions and act from a human perspective according to our understanding of creation, which, however, may entail the idea of an intrinsic value of nature. Thus, we should decide to preserve biodiversity even if it's not in our immediate interests."
He also agreed on the need to engage with factions that may not share the same ideas on sustainable development including so-called prosperity churches – "we need to engage, we need to go there".
"I believe public theology must continue to engage in the debates. Community engagement happens too seldom but needs to be handled with care. Simply telling people to change doesn't help. We need an ongoing, everyday process of interpretation and reinterpretation.
"Cultural and religious articulation cannot replace political and technical efforts to achieve sustainable development but has to go alongside," he concluded. "Environmental and social justice are strongly rooted in Christian consciousness – as in the ideas of many other religions. It isn't a question of hegemony."
"The entanglement of nature and culture provides an image and promise of a good life that helps to mitigate the inevitable loses in reducing our footprints and is open for a cultural and religious hybrid future."
Michelle Galloway: Part-time media officer at STIAS
Photograph: Christoff Pauw