Examining the role of civil society institutions in South Africa today
"The successful institutions have mobilised local stakeholders around services and infrastructure that should be a state responsibility. All require the state to allow their existence but few have direct state support because they are implicitly supplanting state responsibilities. All require sustained donor funding beyond the state. Each island institution has been conceptualised, launched and nurtured by local champions without whom they would not have succeeded," said Simon Bekker of the Department of Sociology & Social Anthropology, Stellenbosch University.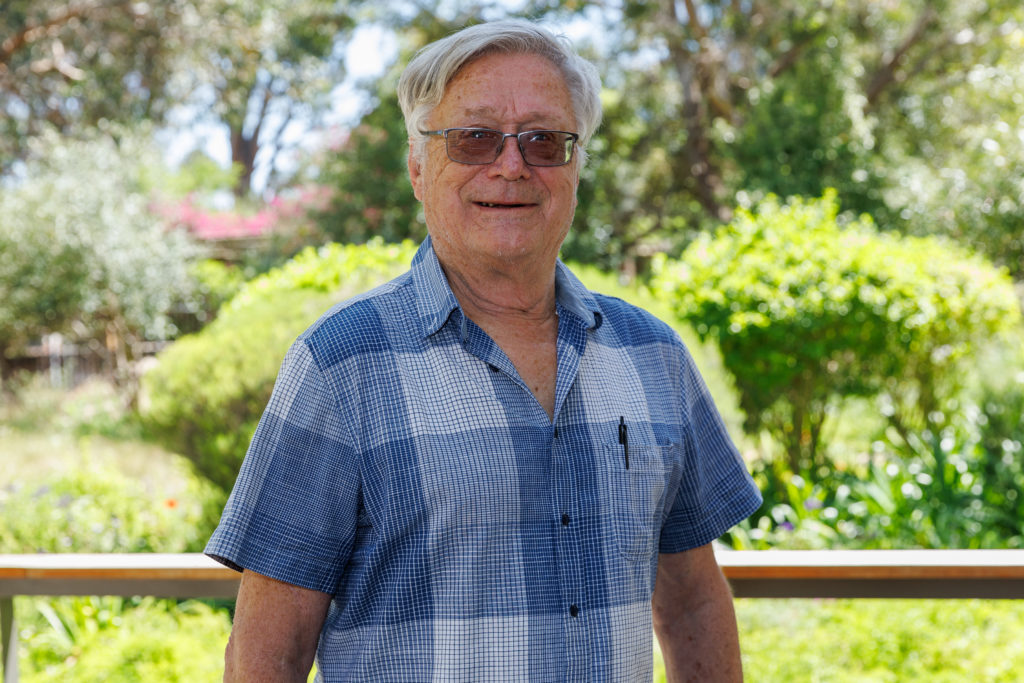 Bekker presented findings from his project looking at the role and functioning of civil society organisations in South Africa today and specifically focused on local case studies of both enclaves and 'islands of effectiveness" from rural and urban areas.
"In a democracy, civil society is the third sphere of society," he explained, "where the first sphere is the state and the second sphere the market. So, we can think of civil society institutions as organised groups of citizens expressing shared interests and manifesting a shared will – organisations that may be termed non-government organisations (NGOs) and not-for-profit companies/organisations (NPOs)."
He pointed out that states are Janus faced – smiling while they protect (via the police and legal system) and provide (services and infrastructure), and frowning while they extract via taxes and other powers, while civil society responds by loyalty (agreeing), voice (protest) or exit from state-ruled society.
"Today in South Africa, the first sphere – the South African state – is widely viewed to be weak and failing, as well as uneven in its geographic presence. I'm saddened and disillusioned by the state of our state. We have high crime (75.37 on the global crime index) and low safety. The state's protection is insufficient, uneven and powerless while extraction is huge, improper and often in cahoots with private partners. The rhetoric of law is just that – words rather than action.  What do civil society institutions do in such a context?"
'Enclaving'
One option for citizens, who can afford to, is to retreat into enclaves where the services and protection the government is unable to provide to all are available to a select few. Bekker pointed out that the enclave scenario was identified over a decade ago by Frans Cronje, then CEO of the South African Institute of Race Relations, "with the middle class in enclaves, a failing state and a splintering along lines of race and class".
He pointed to the example of the Jonkershoek Special Rating Area (SRA) in Stellenbosch. Twenty years ago a Central City Improvement District was allowed to develop in the Cape Metro – this was an NPO established to counter inner-city crime and grime which became a model for SRAs of which there are now 39 in Cape Town.
The Jonkershoek SRA was established in 2017 and is binding on all property owners in the area who pay a monthly fee as part of their municipal accounts. In return a non-profit company, managed by a board of directors with an operational manager and contracted service providers, provides security patrols, maintenance and beautification.
"Refusing to pay affects all the municipal services you receive," he said. "It's an enclave institution allowed to function by local government by-laws."
Islands of effectiveness
Turning to case studies of 'islands of effectiveness' – a term coined by Brian Levy then of the World Bank, Bekker highlighted Project Gateway in Pietermaritzburg in KwaZulu-Natal. This is a church-based but interdenominational organisation housed in an old state prison that aims to empower the poor and disadvantaged. In addition to providing food and shelter, the project encompasses various facilities including a private primary school for 400 children and the Gateway School of Fashion. It is a charity NGO funded by South African and British churches, the Chamber of Business and provincial government.
The second case study was the Mtshini Wam reblocking and community-development project in the Joe Slovo Park informal settlement in Milnerton, Cape Town. This aims at better utilisation of space in a high-density urban area close to an industrial hub offering work opportunities, and provides services (including food gardens), more living spaces (including blocking up via horizontal and vertical extensions) and a safer environment via shared courtyards.
Such projects initially had to jump major hoops for state permission and support as well as NGO funding, but now up to 30 reblocking projects are underway. But, according to Bekker, crime still remains a problem with varying levels of effectiveness depending on the different environments.
Turning to rural areas, Bekker said that there are currently an estimated two million people living on farms in South Africa (excluding subsistence farming) of which about 800 000 are children. Rural schools have always been few and far between.
He provided details on the De Rust Futura Academy in the Elgin Valley of the Western Cape – the largest fruit-producing area. Started as a small farm school with 23 learners over 60 years ago by Gertrude Cluver on the Cluver Farm, De Rust saw its first matriculants passing at the end of 2010 and in 2020 62 matriculated with an average pass rate of 90%. It is a no-fees school run by an NPO, offering education from Grade R to Grade 12, and including an early childhood development and aftercare centre. The learners are from the 58 surrounding farms and there is a special focus on agricultural practice and science.
"De Rust has numerous donors and represents a very successful, positive long-term relationship between civil society and the state," said Bekker.
The Hantam Community Education Trust is a comprehensive educational and development project situated near Colesberg in the Great Karoo in the Northern Cape Province. Begun in a disused farm building 25 years ago, it has grown into an early learning centre, primary and intermediate school, housed on land donated by a local farmer. The Umthombi Wolwazi Intermediate Farm School, established in 1989, has about 250 learners while the early childhood development programmes include 60 children per annum. Parenting programmes, training and bursaries complete the picture. Both the school and trust are run on local and overseas funding.
"This multi-award (including the State President's Award from Nelson Mandela) winning project highlights the importance of sustained national and international donor funding," said Bekker. "As well as the importance of home-language education – with the early childhood development activities in isiXhosa and Afrikaans, and English introduced from Grade 8. It has set new standards for rural development projects."
In summary he said: "Although the failing state narrative leaves me with sadness and disillusionment, the four islands leave me with admiration and hope, and the SRA, in which I live, I support with reluctance".
The presentation sparked a lively discussion centred around what would happen if the state becomes increasingly weak; the political role of civil society organisation; reasons for state failure and the rhetoric of failure; the challenges for a state with a low employment rate and tax base; contrasting perceptions and definitions of failure and success; how to reconfigure sectoral roles; and, the need to address the legacy of apartheid.
"Civil society definitely plays a political game – their activities are always political," said Bekker. "They try to keep the state in line in terms of political principles – for example, acting against corruption. So a strong state equates to acting in line with political values, but in a weak state those able to will replace government services with their own services. These services should be available to all via taxes but, at the end of the day, we all want to protect ourselves. A weakening state promotes enclaving."
"There are three main reasons for state failure," he said. "Reskilling has not taken place and the state does not have the necessary skills. Although corruption definitely precedes 1994 –such extraction started long ago – it is particularly important from 2010 onwards. Also the ANC lens of prioritising state over private ownership hasn't worked as well as they thought it would."
"The state is also not weak everywhere," he continued. "In the Western Cape, for example, financial management is more efficient than anywhere else. People are voting with their feet – migrating to the Western Cape for the schools, work and security. The province is not inherently better but, despite its problems, people see it as better. Also as the Western Cape is run by the opposition party, successful policies that could be picked up nationally are not because that would be seen as supporting the opposition."
"The future lies not in civil society alone but in political economics and the establishment of coalitions – bringing together the market and polity to increase development," said Bekker. "We need to recognise the evils of the past in developments in the present and future."
Michelle Galloway: Part-time media officer at STIAS
Photograph: Anton Jordaan