Migrant workers, port dynamics and industrial fishing fleets in Atlantic waters
It's a world of forced labour  where men are trapped at sea, sometimes for years, working up to 20-hour days, living in cramped, unsanitary and dangerous conditions with no option to leave and often at the mercy of unscrupulous operators. Something to think about next time you casually open a can of tuna.
"Industrial fishing is a dangerous, difficult job: workers endure long working hours, cramped living conditions, inadequate provision of food and water, and low wages. A migrant work force is employed on most vessels, and those fishing in the high seas are vulnerable to conditions of forced labour," said Melissa Marschke of the School of International Development and Global Studies at the University of Ottawa.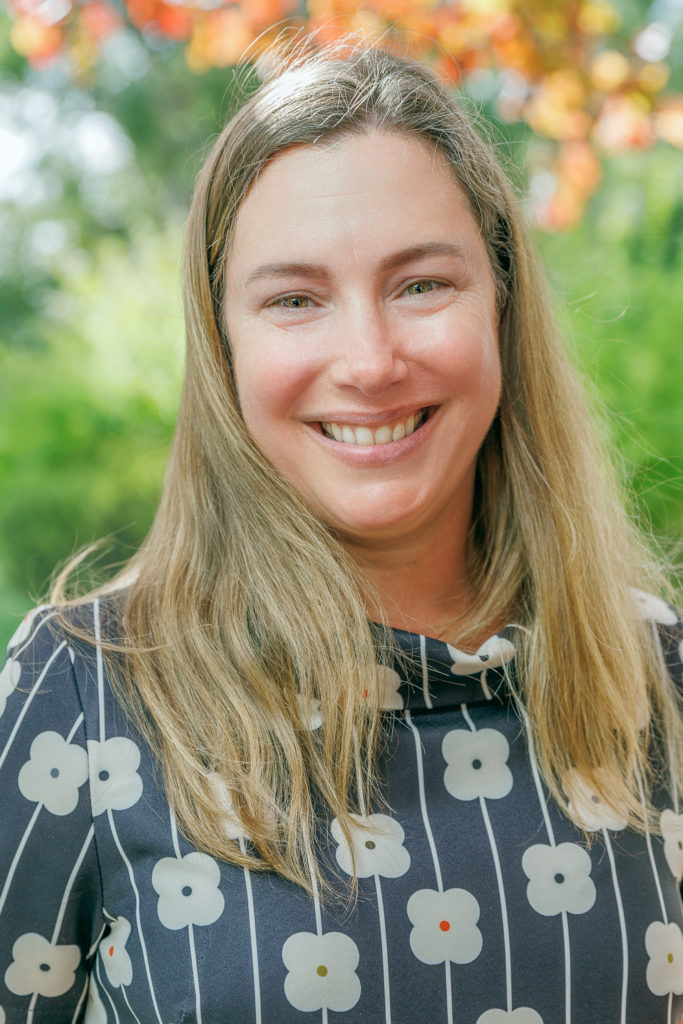 Fishing is a major source of our food supply and livelihood. It's estimated that globally 80 million tons of seafood are caught and processed annually, and the industry overall involves about 38 million workers. Attention to their working conditions – especially those involved in distant-water fishing – has only really occurred in the last decade.
"This work is taking place in a context of rapid social–ecological change, whereby ocean warming and acidification alter fish distribution, illegal, unreported and unregulated fishing is rampant, and seafood has become a global commodity enmeshed in complex value chains with opaque governance," explained Marschke.
Marschke's work is part of a broader collective effort which she has been part of for a number of years. "Our fieldwork in Taiwan in 2018/19 traced the patterns of vessels including squid jiggers, purse seiners and long-liners – some of which only see a port every nine months."
Her STIAS project is specifically drawing on vessels docking in Cape Town port as an entry point to examine the labour challenges facing migrant-crew fishing in Atlantic waters on Asian-flagged vessels. In Cape Town she has completed interviews with Filipino crews on Taiwanese vessels, as well as with port-based actors supporting these workers, and was able to observe a vessel inspection.
She explained that there are five main countries involved in distant-water fisheries – China, Taiwan, South Korea, Japan and Spain. "The field used to be dominated by Russia now its China and Taiwan."
"It's hard to get a handle on the exact size," she added, "but China has probably amassed about 15 000 to 17 000 vessels in the last decade. These operate beyond the jurisdiction of any state or in another country's waters. Vessels from Taiwan are now using Cape Town as an entry port to West Africa."
"These vessels are an extremely dangerous environment for the workers. The gear and platforms are hazardous plus you have workers exhausted from long working hours leading to injury and mortality – work at sea is estimated to be twice as dangerous as land-based activities."
"When fish are found you have to go for it. Extraction is based on ecological patterns not working hours."
"The living conditions, especially on older boats, are very bad, with rusty water, no private space and bad odours. Because people live in their place of work there are no limits on working hours. The workers experience isolation, loneliness, exhaustion and other more serious mental health issues. The multi-ethnic make up of crews causes communication and other problems sometimes leading to violence."
Marschke also pointed out that they are at the mercy of captains who may use coercion (including promising extra money or withholding food) or violence to increase productivity.
"What happens on the vessel stays on the vessel," she said. "There are very few inspections and no Wifi – so it's hard to document or communicate abuses. Many captains don't allow Wifi because they are often also involved in illegal fishing activities."
There are also issues around labour-recruitment practices where workers are forced to pay recruitment agencies to get onto better vessels, pay their own airfares, and are also not necessarily paid what was promised or able to send the money home.
"The COVID pandemic intensified everything," she said. "Men were stuck on boats, contracts were extended and medical care was delayed or denied."
The pandemic, along with a number of scandals, did, however, make the problem more visible. Marschke highlighted a scandal in Thailand in 2014 which included evidence of men being beaten, burnt with cigarettes and even thrown overboard which "made some international supermarket chains start to pay attention". Similarly, investigations in Ireland in 2016 found workers tied to long-term contracts and falsified timesheets. "Worker testimony made a powerful contribution to changing policies in Ireland".
International treaties
Marschke pointed out that there are a number of international treaties that attempt to govern this space with the International Labour Organization C188 Work in Fishing Convention 2007 the most important. "Twenty-one countries have ratified this. South Africa ratified it in 2013 – making it the first country globally to implement the treaty. The first vessel was detained in 2018 in South Africa and about 10 vessels are inspected per year."
"C188 enables inspections," she continued. "Going onboard a vessel means crossing borders so inspection is only legal by international treaty – but, of course, it depends on how strictly it is imposed by the port."
"But overall, it's a weak convention," she said, "and details less rights for fishing workers than other seafarers (like those on cargo vessels who are covered under the Maritime Labour Convention). There are also challenges in implementation and proving contraventions. There is a need to use these treaties to help the workers."
She also pointed out that there's a tendency to write everything off to a Lawless Ocean argument and to criminal activities. "There is clearly a need for more policing but to address the broader issues we need to think about labour regulation and the political economy of seafood, capitalist fishing and government policies, and the jurisdictional complexities."
She pointed to a need to understand why poor working conditions persist, how migration policies enhance worker vulnerabilities, why unionisation and representation is so challenging in fisheries, and how global racial capitalism is incorporated into vessel-based racialised hierarchies. "People become divided in the name of economic survival. Dispossession shapes their economic life."
"But, for many, they can still make more money than at home – so there is also a need for just wages in their home countries."
She also reflected on why Cape Town port might offer a beacon of hope for migrant fish workers globally.
"It's important that Cape Town port signed on to the C188 convention. It shows they are open to moving forward and improving conditions."
She also pointed to the important work of activism and documenting which is done in Cape Town by the Stella Maris Seafarer Help organisation – "This is a faith-based NGO with an activist catholic port chaplain (Fr. Rico Talisic) who is able to access crews and record and document their experiences for social and traditional media. It shows the huge difference activism and the written word can make" (which included facilitating Marschke's interviews).
"There is growing awareness of how unscrupulous this is," she added. "Change comes with naming and shaming." In this regard she pointed to a global campaign to allow Wifi on vessels which she believes would be a gamechanger.
"Working for change is critical," she said. "We need to understand what workers want which includes just wages, unions and drop-in centres. We need to shift recruitment policies, ratify and strengthen C188 and introduce human-rights based legislation and due diligence for fishing companies."
Michelle Galloway: Part-time media officer at STIAS
Photograph: Noloyiso Mtembu