"Any chance to 'end poverty in all its forms everywhere' as called for by Sustainable Development Goal 1 of the 2030 Agenda for Sustainable Development, requires an ecological justice perspective that recognises the rights of humans and the natural environment," said Antoinette Lombard of the Department of Social Work & Criminology at the University of Pretoria. "The interdependence of humans and the natural environment is particularly visible in the case of natural disasters and the impacts of climate change. Yet, in a highly unequal society like South Africa, the disconnect between people and their natural environment is the daily experience of many people who are poor and marginalised."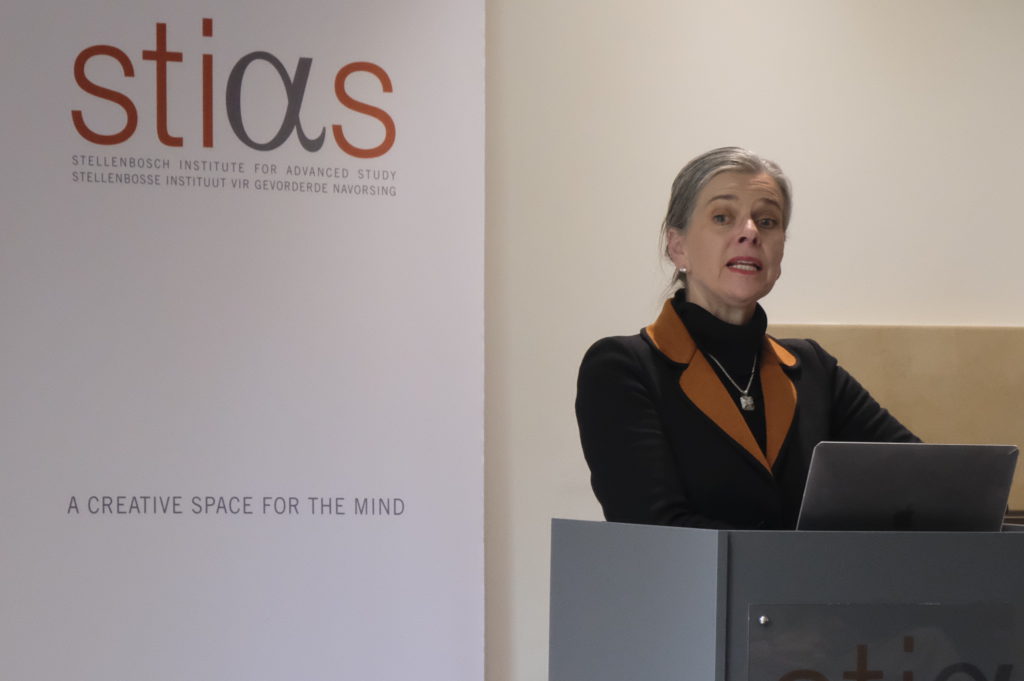 "Poverty is a human-nature disaster. We have to understand the broad context of poverty and climate change, and the impact of both on humans and nature. We must look at ending poverty from a much broader scope than just social  justice. Both poverty and climate change require a fight against all forms of injustice."
Referring to the World Bank's 2020 Poverty and Equity Brief, South Africa, Lombard pointed out that an estimated 55.5% of South Africans live in poverty – about 30.3 million. Of these, 13.8 million experience food poverty. In 2020 it was estimated that six out of ten children experience multi-dimensional poverty. Poverty is also three times higher in rural than urban areas.
She emphasised that although climate change comprises both natural events and human activities, the Anthropocene has been characterised by human activities being the dominant influence as noted by world-renowned British biologist and author David Attenborough in 2020. Attenborough also highlighted that although the planet can rewild and potentially recover from the impact of climate change, humans won't necessarily be able to do the same.
It's also clear that climate change in all its forms affects the vulnerable much more.
"People living in poverty are disproportionally affected by the impacts of climate change and environmental risks such as pollution, droughts, floods and mudslides which impact on their social and economic wellbeing," said Lombard.
She pointed to the impact of the severe floods in the province of KwaZulu-Natal last year "which highlighted the indivisible link between climate change and poverty".
"The social and economic impacts affect the poor disproportionately," she said. "They are less likely to withstand, cope and recover. Climate change is exacerbating poverty and inequality in society. We need to deal with global warming in an unequal and unjust world."
"This requires much more than ongoing support and grants," she added. "There are 18 million people in South Africa on social grants. But it's not enough. We need to restore the balance between humans and nature to address poverty. Ecological justice is about balancing justice between humans and nature with both equally treated with fairness and respect."
And we have known this for a while. Lombard indicated that the 1987 Brundtland Report of the World Commission on Environment and Development linked poverty and environmental determinants, and highlighted that social and economic development depends on the sustainable management of the planet's natural resources, while the 1992 Earth Summit in Rio pointed to the three pillars  of sustainability – social, economic and environmental – which the 2030 Agenda for Sustainable Development extended to the five Ps of sustainability  – people, planet, prosperity, peace, partnership – pointing to all living and non-living being of equal value, and all ecosystems living in harmony.
But where do children fit in?
Turning to her work on children's perspectives of environmental risks and experiences of poverty in communities and the solutions for mitigating these risks for a sustainable future, Lombard asked: "How do children fit in? At the opening of COP 27 (held in Egypt in 2022) the United Nation's Secretary General António Guterres spoke on behalf of Baby 8 Billion – asking 'what did you do for our planet when you had the chance', 'what did you do to engage and listen to the children to end poverty, reduce inequality and protect our rights'."
"Children are among the vulnerable groups most severely affected by the impacts of climate change," she continued. "They are the least to be blamed but live with the impact – a challenge to their human rights and future. Children have a contribution to make and a right to take part in the decision making. Their future is now."
She pointed to South African children taking the spotlight as climate and environmental activists including eco-warrior and author Romario Valentine, and Ayakha Melithafa, founder of the Ayakha Melithafa Foundation, the youngest Commissioner for the Presidential Climate Change Committee, recipient of the Charlotte Mannya-Maxeke Institute's Women of Firsts Award and nominee for the Mail & Guardian South Africa's Most Powerful Women Award in 2020.
"But, what about those left behind, who live in daily poverty but whose voices are not being heard?"
These questions inspired Lombard and her students to undertake a qualitative study in partnership with the Sizanani NGO, which asked children aged 14 to 16 in township areas around Gauteng for their views on environmental risks and poverty.  The study used the photovoice method, in-depth interviews and thematic analysis, with the 92 photos collected offering a powerful depiction of poverty through the eyes of children.
"In South Africa children and youth changed the direction of the country – both in 1976 and more recently in "#FeesMustFall. But we need to bring in those left behind. We need to bring in the poorest of the poor," said Lombard.
The study showed that the children were very aware of the hazards and dangers of their environments. They highlighted the dumps, lack of services, water pollution, unsafe sanitary conditions and hazardous makeshift living structures, as well as the health issues and emotional pain these cause.
Participants also indicated that many children and community members help to clean up, but others will not. One of the reasons for this unwillingness is that living like that has become normalised. "Not everyone wants to hear about cleaning up 'because they are used to living like that'."
But, despite these daunting challenges, the participants displayed amazing positivity and a willingness to seek solutions including cleaning campaigns, planting flowers and trees, as well as increasing awareness via social media, poetry and drama.
"Justice is about engagement, starting where the people are and asking what they want. We need to take the evidence from projects that work and put money where impact is most likely. It all depends on championship, leadership and commitment."
In her STIAS work, Lombard will aim to contextualise poverty as a human-nature disaster and examine how disaster-management strategies can reduce poverty while protecting the environment. She will use the sustainable livelihood framework, the planetary boundaries framework proposed by Rockström and Steffen, as well as Kate Raworth's doughnut model to explore poverty from a human-nature nexus, and draw from document analyses and empirical data to inform disaster-risk management strategies and propose sustainable livelihood outcomes.
"Poverty is an ongoing disaster. It's a human-nature disaster. As Martin Luther King Jr emphasised, 'Injustice anywhere is a threat to justice everywhere'. Poverty is underpinned with injustices towards humans and nature. Therefore from an injustice/justice perspective ending poverty everywhere is everyone's business."
Michelle Galloway: Part-time media officer at STIAS
Photograph: Noloyiso Mtembu