"The West is imploding, China is buckling under the weight of its colossal ambition, India's threat to become a superpower was just that – a threat, and Russia is declining along with Europe. Taking advantage of the vacuum is the AF, the African Federation, which comprises seven African unions – the Caribbean, North American, South American, South Asian, Middle Eastern and European, and at the centre of the federation is the Continental African Union. The AF is on the cusp of becoming a global power due to its enormous market and the decline of the world around it. Within the AF, members of all unions are entitled to an African passport, can settle on the mainland and vote. Increasingly, blacks from other unions, called Returnees, are moving to the mainland. But there are demographic shifts on the continent as well. Colonial borders are fading making cities more visible. Social structures like schools, churches, hospitals, and other aspects of infrastructure, are concentrated in particular regions which attract internal migration. Africa is in flux. Against this background is the Kakiiko, a secret group, one of four on the continent, puppeteering African politics and development."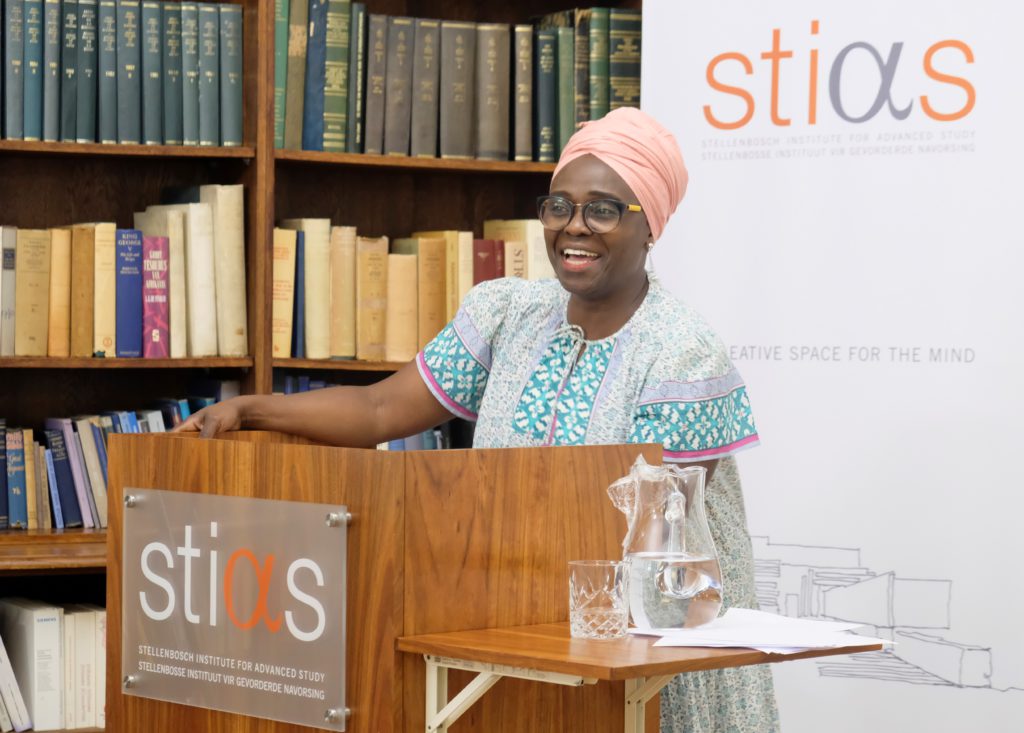 "Comprising seven members, one from each union, the Kakiiko is led by a Rooftop called Albert Konde. The Kakiiko is tasked to move the continent from Africa, with all its negative connotations, to Alkebulan a continent determined by Africans. However, secret services around the world look at the Kakiiko as a cabal ready to do anything to advance Africa's agenda."
"However, the Kakiiko is running out of funds to run its operations. It has exhausted the good Samaritan funding it has been receiving from the unions. Cartels and other criminal organisations that used to launder money across Africa keep clear of the continent in fear of extortion. Although the AF relies heavily on the Kakiiko's work, it is reluctant to finance a group described as a cabal around the world. The Kakiiko's hope is a Ugandan man Kaddu Ssengo who is worth 50 billion African Kwacha. The Kakiiko wants half of it. Unfortunately, Kaddu is not a criminal: they can't extort him. Although he is Ugandan and black, Kaddu looks white, which makes him part of the minority white Africans. The white world, which perceives Africa as racist to white minorities, is watching. The Kakiiko lures Kaddu from Britain to Uganda where they can control him. But Kaddu, who can be ruthless, reckless, vindictive and unpredictable, may not be easy to control. Besides, he has ideas of his own which might upset the Kakiiko's well-choreographed plans."
With this enticing and thought-provoking introduction, Ugandan novelist Jennifer Makumbi treated her fellow Fellows at STIAS to a unique opportunity not only to hear her read excerpts from her latest novel but also to give their inputs and ideas into the work itself.
"STIAS has given me the space and time to complete my novel and to do research to help make it better. The setting is good for the imagination and creativity. The book has changed because of the conversations I've had here," said Artist-in-Residence Makumbi. "This is a creative-writing seminar. I'm putting myself in a very vulnerable position giving my writing to people like you. I'm using the minds STIAS has given me as the first audience."
Multi award-winning Uganda novelist and short-story writer Jennifer Makumbi is a lecturer in Creative Writing at Lancaster University, from where she holds a PhD, so she knows very well how to hold a creative-writing seminar.
Makumbi has published two novels and a short-story collection. Her first novel, Kintu, won the Kwani Manuscript Project in 2013 and was longlisted for the Etisalat Prize in 2014.  In 2018, she was awarded the Windham-Campbell Prize for fiction.
Her short-story collection Manchester Happened was published in 2019 and included the story 'Let's Tell This Story Properly' which won the 2014 Commonwealth Short Story Prize. Her second novel The First Woman/A Girl is A Body of Water won the 2021 Jhalak Prize for Book of the Year by a Writer of Colour.
New African Magazine named her one of the 100 Most Influential Africans of 2020.
Playing with different viewpoints
Makumbi read from three chapters of the book each playing with a different viewpoint – that of the protagonist Kaddu, the head of the Kakiiko, Al Konde, and then a switch to first-person narrative as we hear from the omniscient Joromi. "Being in the first person Joromi can be opinionated, immediate, and convincing but also unreliable and limited," warned Makumbi. "But being a spirit, Joromi embodies the omniscient too – all knowing, seeing all. Joromi's role is to go back into the past and tell you how we got here. Joromi looks at the others from a different, transgenerational point of view."
"It's an audacious attempt at telling the story differently," she added.
"It also gives me the opportunity to capture the slave narrative which has been absent from African literature until recently," she continued. "Writing about it earlier didn't make sense to Africans. Why write about it when you are living under tyrannical leaders, don't know what you will eat tonight or bombs are flying over your head? I think it's now time to address this."
Asked about the use of the Alkebulan instead of Africa, Makumbi explained: "I did lots of research. It seems to be accepted that Alkebulan was what Africa called itself before Europeans arrived." The meanings of Alkebulan have been given as 'Mother of Mankind', 'Garden of Eden' and, from Arabic, 'The ones before'. "I think it's much better than Africa," said Makumbi. "And I'm prepared to put it out in the world. The novel should start the conversation."
She explained the use of religious, in particular Christian, imagery. "The Bible is an interesting piece of literature," she said. "Africa is very Christian. I think most readers won't complicate it. At the same time, I don't want the Bible to take over the text."
She also discussed the Returnees: "These are not purely African but are descendants of slaves.  Slaves went all over including to Persia, South America, India and Pakistan. My focus is on Africa, but I want to bring attention to other Africans."
"I also don't further develop the ideas around the West imploding," she explained, "because I want to focus on Africa – to centre Africa. But I think people right now can imagine that as a possibility."
"Most African literary stories are tragic. Africans don't normally write happily ever-after novels," she added. "One day I will write a happy book."
"But," she added, "I am trying to be hopeful. There is something going on in Africa now that is hopeful. Africa is talking to itself. The African role has been played down and I want to bring attention to it."
But to give the final word to the ever-present Joromi: "For those of you who are new to this gig, welcome to Africa. When it comes to storytelling, we make our own rules."
Michelle Galloway: Part-time media officer at STIAS
Photograph: Noloyiso Mtembu