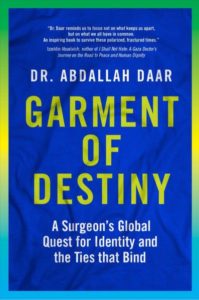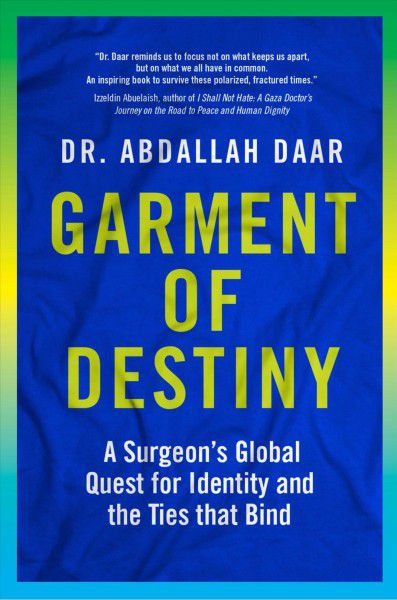 Professor Jimmy Volmink, Dean of the Faculty of Medicine and Health Sciences at Stellenbosch University will be in conversation with STIAS Fellow Professor Abdallah Daar about his new book, Garment of Destiny. This informal conversation will take place during the regular reception following the fellows' seminar on Tuesday, 20 November 2018.
Abdallah Daar, a world-renowned transplant surgeon, scientist, bioethicist and global health expert, is a Tanzanian born into Swahili culture, with ancestral roots in Arabia, the Caucasus Mountains, and Ethiopia. This memoir chronicles the exploration of his multiple identities, taking the reader on an absorbing journey to Russia, the Ottoman Empire, Zanzibar, South Africa, Idi Amin's Uganda, London, Oxford, the Middle East, the US, Canada, and beyond.  We meet slaves, royalty, great heroes, Nobel Prize winners, and mass murderers.  It is an impassioned call to resist the polarization that is wrenching apart people of different "races," cultures and religions. Inspired by Gandhi and Martin Luther King, The Garment of Destiny is a remarkable journey that explores the many facets of identity, its formation and who controls it. Are we who we are– or who we are as seen by others? "I believe that there is no clash of civilizations," Daar says, "because we have one human civilization."
Copies of the book will be for sale at R280 per copy; also available online at Takealot and Loot (in South Africa) or on Amazon (outside South Africa and on Kindle).