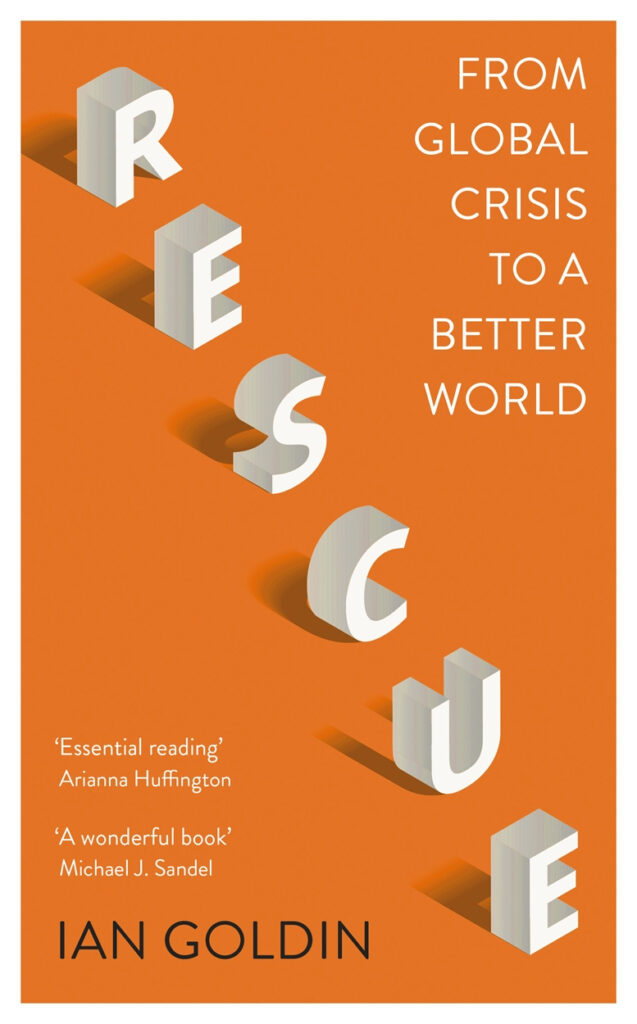 You are invited to register and join us in person for a book discussion and launch of STIAS Fellow Ian Goldin's latest work, Rescue (2021, London: Hachette), on Tuesday 15 March at 5pm. Ian will be in discussion with STIAS Fellow Edgar Pieterse. They will be introduced by the Rector and Vice-Chancellor of Stellenbosch University, Prof. Wim de Villiers.
In this important work, Ian argues that the crisis brought about by Covid-19 can create opportunities for change, just as the Second World War forged the ideas behind the Beveridge Report. The book tackles the challenges and opportunities posed by the pandemic, ranging from globalisation to the future of jobs, income inequality and geopolitics, the climate crisis and the modern city. It is a fresh, bold call for an optimistic future and one we all have the power to create.
Professor Ian Goldin is Professor of Globalisation and Development at the University of Oxford. He is a Professorial Fellow at the University's Balliol College. From 2006 to 2016 he was the founding Director of the Oxford Martin School and currently leads the Oxford Martin Research Programmes on Technological and Economic Change, the Future of Work, and the Future of Development.
Professor Edgar Pieterse is founding director of the African Centre for Cities (ACC) at the University of Cape Town and holds the South African Research Chair in Urban Policy. His research and teaching explore urban development politics, everyday culture, publics, radical social economies, responsive design and adaptive governance systems.
Refreshments will be served after the discussion, when copies of Rescue and of Ian Goldin's 2020 co-publication Terra Incognita will be for sale. See https://iangoldin.org/books/
To attend, please register here by Friday, 11 March 2022
For more information about the event, contact Ms Nel-Mari Loock at 021 808 2652 or [email protected]