Please note the new venue for STIAS Public Lectures: Room 2121, 2nd floor, Van der Sterr Building  (use entrance 1 opposite the CGW Schumann Building).
Professor Gabeba Baderoon, Associate Professor of Women's, Gender and Sexuality Studies and African Studies at Pennsylvania State University and STIAS fellow will present a poetry reading:
Axis and Revolution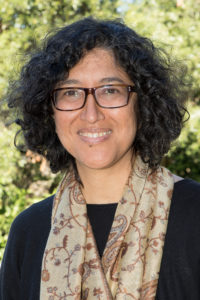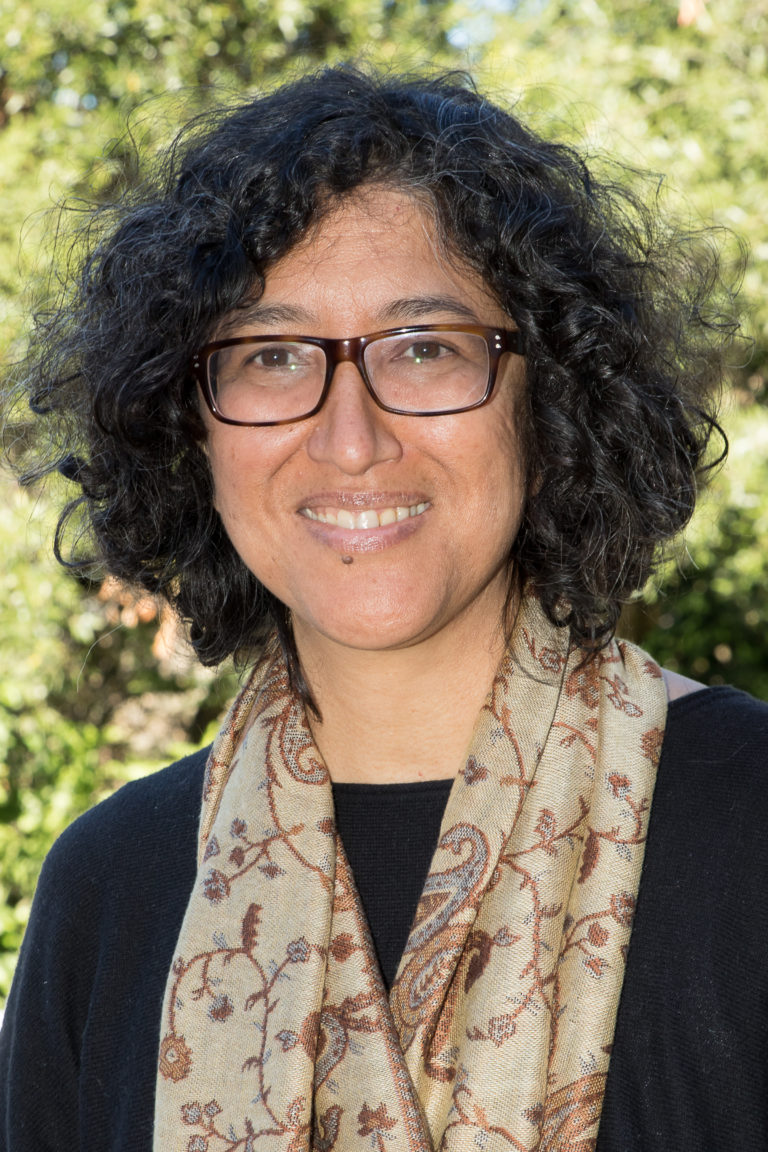 STIAS Fellow Gabeba Baderoon
Abstract
Once during a poetry reading I gave at a library in Sweden in 2006, a woman entered late and walked to the front of the rows of chairs and sat down. After I finished the lines I was reading, she declared, "I first heard that poem 50 years ago". I knew then that I was inside a poem. On September 12, I will share work I've been writing since that moment in 2006 and especially the poems that have come from these last 6 months in Stellenbosch. While at STIAS, I've been immersed in a ferment of words, reading verse from all over southern Africa and the world and being entranced by the poetry of conversation over meals and among the fellows.  In my office, I've been listening to poems in isiZulu, Sesotho and isiXhosa, pouring over translations, talking to poets. The breath of so many writers is in my ears. From them has come the inspiration for new poems. I will read the pieces I've written here – on why poetry is close to betrayal, on loving two people at the same time, on the first time I admitted I loved a white boy, on jazz as a country of forgetting, and how poetry allows you to say what you cannot utter – and others that will form part of my new book, Axis and Revolution.
Gabeba Baderoon is a poet and scholar and the author of the poetry collections, The Dream in the Next Body, The Museum of Ordinary Life and A Hundred Silences, and the monograph Regarding Muslims: from slavery to post-apartheid.  She received the Daimler Award for South African Poetry and the City Paper poetry prize, and has held writing fellowships from the Nordic Africa Institute, Civitella Ranieri and the University of the Witwatersrand.
She has been a featured poet at literary festivals all over the world, including Poetry International in Rotterdam and London, the Princeton Poetry Festival and International Poetry Nights Hong Kong. Her short story, "The Year of Sleeping Badly," was selected as one of the "Best Short Stories of South Africa's Democracy" in 2014.  Baderoon is also an editor and translator and is a member of the editorial board of the African Poetry Book Fund, which since 2013 has published over 40 chapbooks and collections of poetry by African writers. She co-directs the African Feminist Initiative at Pennsylvania State University, where she is an Associate Professor of Women's, Gender and Sexuality Studies and African Studies. She is an Extraordinary Professor of English at Stellenbosch University and a Fellow at the Stellenbosch Institute for Advanced Study.