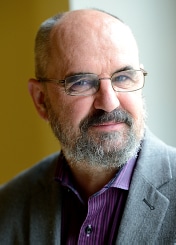 Stockholm School of Theology
2016 Second Semester
2017 First Semester
Involved in these STIAS projects
In Europe with a history of religious wars and big national churches, freedom of religion is often understood as "freedom from", at least from institutional religion. Individual rights are...
Share Göran Gunner's STIAS profile:
Is any information on this page incorrect or outdated? Please notify Ms. Nel-Mari Loock at [email protected].