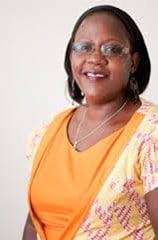 School of Women and Gender Studies
Involved in these STIAS projects
Over the past few decades the presence of women in government also called descriptive representation has increased significantly because of a greater acceptance of quotas or reserve seats for women. A...
Share Josephine Ahikire's STIAS profile:
Is any information on this page incorrect or outdated? Please notify Ms. Nel-Mari Loock at [email protected].