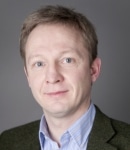 Rechts-wissenschaftliche Fakultät
2013 First Semester
2015 First Semester
Involved in these STIAS projects
Whereas the European and South African law of contracts is today seen as normatively integrated part of the law of obligations that can be explained coherently on the basis of an overarching theory or...
Nils Jansen. 2014. The idea of legal responsibility. Oxford Journal of Legal Studies, 34, 221-252.
Share Nils Jansen's STIAS profile:
Is any information on this page incorrect or outdated? Please notify Ms. Nel-Mari Loock at [email protected].