STIAS Permanent fellow and Evan Pugh Professor of Anthropology at Penn State University Nina Jablonski has been elected as a member of the National Academy of Sciences. Membership of the Academy is one of the highest honours given to a scientist or engineer in the United States and Jablonski has been recognised for her distinguished and continuing achievements in original research.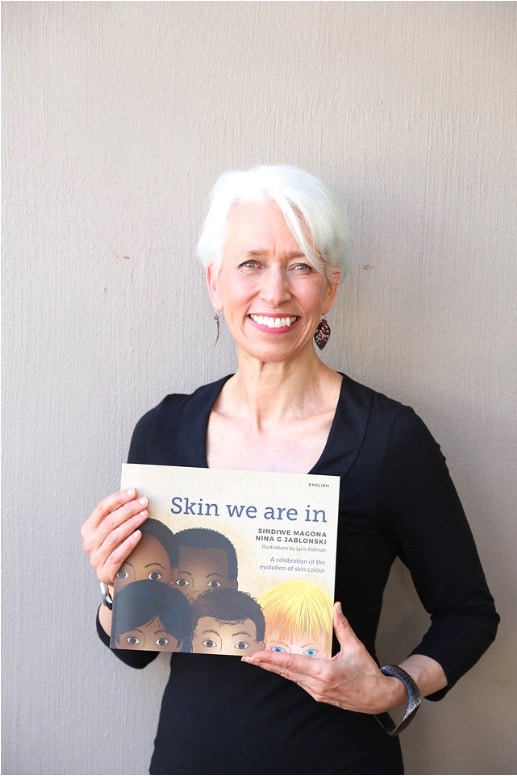 Jablonski is a world-renowned anthropologist and palaeobiologist, known for her research into the evolution of skin colour and hair in humans. She has been a STIAS fellow since 2012 and one of the leaders of the Effects of Race project since 2014 and recently became a member of the STIAS Academic Advisory Board.
Jablonski has written numerous peer-reviewed papers, commentaries and book reviews, and presented scientific and public lectures around the world. She is the author of Skin: A Natural History, Living Color: The Biological and Social Meaning of Skin Color and also co-author of Skin we are in a children's book on diversity.
Her commitment to public education on human evolution, human physical diversity and racism has seen her involvement as the scientific and educational content adviser for a variety of popular television documentary shows including the nine-part PBS webisode series Finding Your Roots: The Seedlings.
Jablonski was elected as a member of the American Academy of Arts and Sciences in 2015, a member of the American Philosophical Society in 2009, a fellow of the American Association for the Advancement of Science in 2002, and a fellow of the California Academy of Sciences in 1996.
At STIAS she has been one of the leaders of the Effects of Race Project. This project was conceived in 2012 as a part of the STIAS theme 'Being Human Today' and aims to inform social change by challenging and undermining existing notions of racial difference. The goal was to address gaps in our knowledge on race thinking and racialism, and to reflect on the future especially in the South African context. 'Being Human Today' is one of seven long-term STIAS research projects on selected themes funded by the Knut and Alice Wallenberg Foundation.
In 2020 the project, in collaboration with African Sun Media, published the book Persistence of Race. This is the third and final set of essays, the two previous books, Race in Education and The Effects of Race were published in 2019 and 2018, respectively.