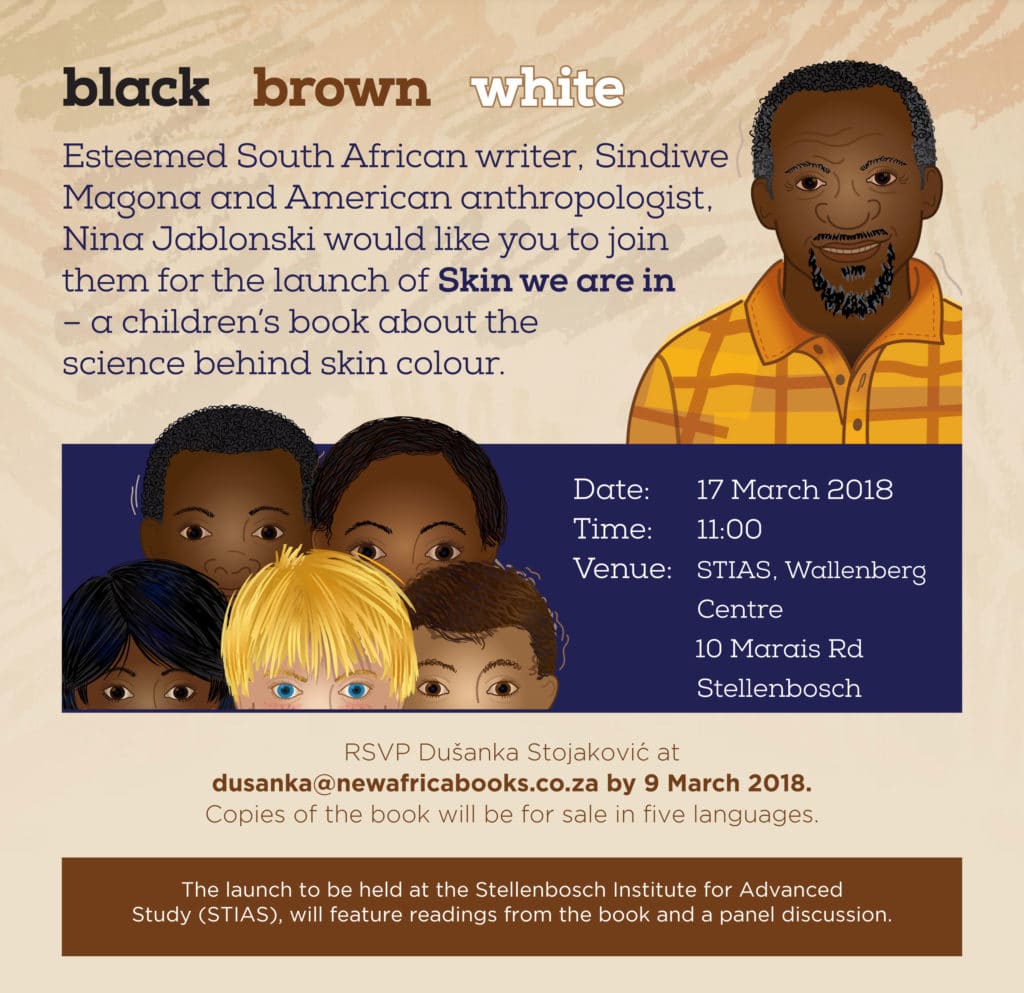 STIAS and David Philip Publishers will host the launch of a children's book, Skin we are in, by STIAS Fellow Nina Jablonski and South African writer Sindiwe Magona.
The book, to be published in ten languages, is about the evolution of skin colour, and features a narrative about children, along with science text and illustrations. The main message of the book is that skin colour is an evolutionary adaptation that is related only to the intensity of the sun. Further, the book discusses that skin colour is not related to other physical or behavioural attributes of a person.
The book launch event will involve a panel discussion between the authors and local scholars and activists in youth education and socialization. It aims to address the importance of getting children to think about and talk about the attributes of their bodies that have come to have inordinate social value.
Nina Jablonski, a biological anthropologist from Penn State University, is a permanent visiting fellow of STIAS and the co-convenor of a long-term STIAS project on The Effects of Race, the results of which will appear in a number of publications in the STIAS Series.
The launch will take place on Saturday 17 March 11:00 at STIAS. Please RSVP to [email protected] by 9 March.