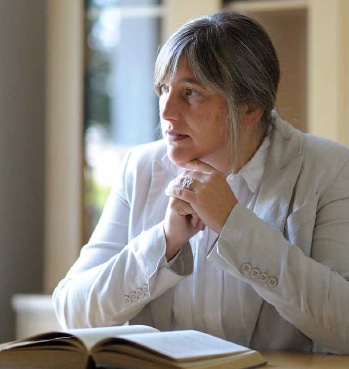 2014 Second Semester
2015 Second Semester
Involved in these STIAS projects
The project focuses on the interdisciplinary possibilities of law to constitute a discourse of transformation for post-apartheid South Africa. It investigates the notion of becoming (in a Deleuzian register)...
This project seeks to open and explore a liminal space for critique between aesthetics and politics. We wish to elaborate and expand the meaning and significance of critique for political and legal discourse....
A critical investigation of post-apartheid life under a transformed legal, political and social order from the perspective of women. Taking the concrete lives of women in the new dispensation as point...
Share Karin van Marle's STIAS profile:
Is any information on this page incorrect or outdated? Please notify Ms. Nel-Mari Loock at [email protected].