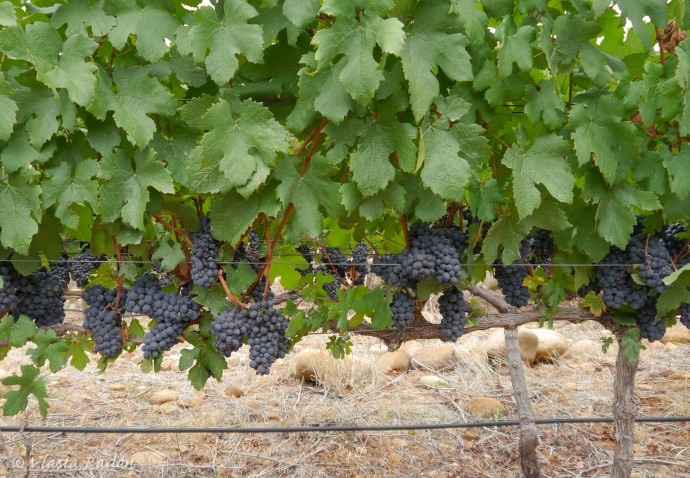 On 16 February STIAS held its annual Harvest Day celebration where fellows and staff participated in grape picking, crushing, wine tasting and a traditional South African braai.
STIAS and the Perold Vineyard is situated on the historic Mostertsdrift, one of the first farms in the district, dating back to 1683 when Simon van der Stel awarded a tract of land on the banks of the Eerste River to Jan Mostert.
It was decided to plant a new vineyard on Mostertsdrift shortly after the establishment of STIAS. The vineyard covers 0,5 hectares and is planted with 966 vines. Pinotage was the obvious choice and the vines were planted on 4 October 2008 (see Stellenbosch gets a village vineyard). The 2013 vintage was the first to be released. Initially, several winemakers were used and various styles tested while the vines were settling in. After 10 years the vineyard is well established and, since 2017, has been managed by Lanzerac, which makes and markets the wine – called Aliquid Novi. Each year the fellows in residence as well as STIAS staff participate in harvesting the grapes.
We reproduce some of the glorious images of the 2019 Harvest Day thanks to photographers Vlasta Radan, Rinda Gordon and Mathatha Tsedu.