You are cordially invited to attend the next public STIAS lecture of 2018. This presents an opportunity to academics, researchers and students at universities of the Western Cape, as well as members of the public, to learn more about the work of STIAS fellows and associates.
Seating for the event is limited must be booked in advance: RSVP by 12h00 on Monday 30 July with Ms Maria Mouton, [email protected]
On this occasion Professor Manuel Castells, University Professor at the University of Southern California and Donald Gordon STIAS fellow will present a talk with the title:
Rupture. The Global Crisis of Liberal Democracy: Trump, Brexit and Beyond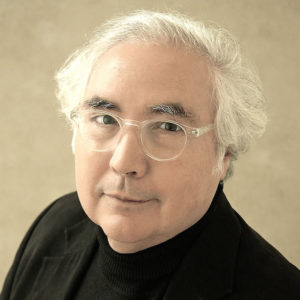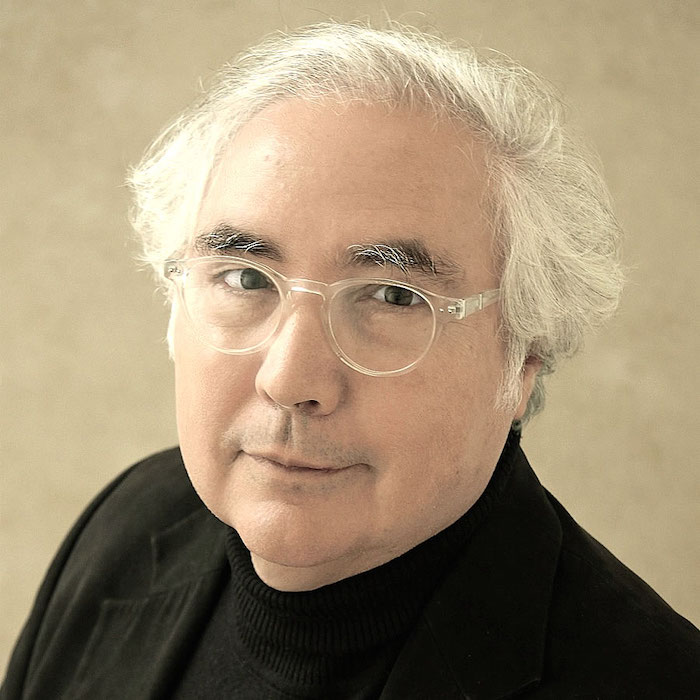 STIAS Fellow Manuel Castells
This event will be streamed live at https://www.youtube.com/watch?v=5VNi3ywuchQ
Abstract
We live in a world engulfed in multiple crises. Financial volatility, rampant inequality, global terrorism, moral uncertainty, climate change, widespread racism, sexism, xenophobia, and geopolitical tensions. Yet, there is a more fundamental crisis: the crisis of liberal democracy, the political system that established some sort of civility in our institutions after two centuries of struggle to reach a model of democracy. This is collapsing today worldwide – because institutions only exist if they live in people's minds. Today the large majority of people in the planet do not feel represented by their governments. While they believe in democracy they do not believe they are living in democracy. This is what the data say. And if there is a break-up between governments and citizens, we do not have any instruments to manage the multiple crises threatening our lives. Moreover, recent political developments show that people are ready for any alternative political option that they would feel identified with, regardless of its moral standing. This is what explains the rise to power of Trump, Brexit, the neofascist governments in Italy and Eastern Europe, the collapse of Brazilian democracy, and the crisis of legitimacy in Latin America, together with the persistence of corruption in most African political systems.
This lecture will summarize the findings presented in my new book "Rupture. The crisis of liberal democracy" to be published by Polity Press (Cambridge) in September 2018. I will focus on the election of Trump, and on Brexit, as key examples of current developments. I will also refer to the alternatives presented by social movements in Spain, France, and Latin America, as different outcomes of the crisis of legitimacy.
Manuel Castells is University Professor and the Wallis Annenberg Chair in Communication Technology and Society at the University of Southern California (USC), Los Angeles. He is Professor of Communication at the Annenberg School for Communication and Journalism, and holds joint appointments in the Department of Sociology, in the School of Policy, Planning, and Development, and in the School of International Relations. He is, as well, Professor Emeritus, University of California, Berkeley, where he was Professor of City and Regional Planning and Professor of Sociology from 1979 to 2003 before joining USC.
He was born in Spain in 1942 and grew up in Valencia and Barcelona. He studied law and economics at the Universities of Barcelona and Paris. He received a doctorate in sociology and a doctorate in human sciences from the University of Paris-Sorbonne. He moved to the United States in 1979.
Between 1967 and 1979 he was assistant professor, then associate professor of sociology at the School for Advanced Studies in Social Sciences at the University of Paris. In 1979 he was appointed Professor of City and Regional Planning and Professor of Sociology at the University of California, Berkeley. During his tenure at Berkeley he was chair of the Center for Western European Studies, a member of the Executive Committee of the Institute for International Studies, and a member of the Executive Committee of the College of Environmental Design. From 1988 to 1993, while remaining on the Berkeley faculty, he was Professor and Director of the Institute for Sociology of New Technologies at the Universidad Autonoma de Madrid. From 2001-2012, he was Professor and Director of the Internet Interdisciplinary Institute at the Open University of Catalonia, Barcelona.
He currently holds a visiting chair at the Institute of Global Studies, Maison des Sciences de l'Homme in Paris. He is also Director of Research at the Department of Sociology, University of Cambridge, and Fellow of St. John's College, Cambridge. He was a Distinguished Visiting Professor of Technology and Society at the Massachusetts Institute of Technology from 2004 to 2009; Distinguished Visiting Professor of Technology and Society at Santa Clara University from 2006 to 2010; Distinguished Visiting Professor of Internet Studies at Oxford University from 2006 to 2010; and the Kluge Chair in Technology and Society at the U.S. Library of Congress. He has also been a visiting professor at the Universities of Montreal, Catolica de Chile, FLACSO-Chile, Campinas-Sao Paulo, Brasilia, Metropolitana de Mexico, UNAM-Mexico, Central de Venezuela, Geneva, Copenhagen, Amsterdam, Wisconsin-Madison, Boston, Southern California, Hong Kong, Singapore, Hitotsubashi (Tokyo) and Cambridge. He has lectured in over 300 academic institutions in 46 countries.
He is the author of 30 academic books and editor or co-author of 23 additional books, as well as over 100 articles in academic journals. His trilogy "The Information Age: Economy, Society, and Culture" was published by Blackwell in 1996-98 in its first edition and in 2000-2003 in its second edition. It has been reprinted in English 22 times, and translated into Spanish (Spain and Mexico), French, Portuguese (Brazil and Portugal), Chinese (in complex characters in Taipei, in simplified characters in Beijing), Russian, Swedish, German, Italian, Korean, Parsi, Croatian, Bulgarian, Macedonian, Danish, Lithuanian, Turkish, Polish, and Catalan, and is in the process of translation in Japanese, and Arabic. Professor Castells' books include "The Internet Galaxy" (Oxford University Press, 2001), which has now been translated in 17 languages; "Mobile Communication and Society" (Cambridge: The M.I.T Press, 2006) (co-authored), translated in 7 languages; "Communication Power" (Oxford: Oxford University Press, 2009), translated into Italian, Spanish, Catalan, Portuguese, Chinese, French, Polish, Russian and Arabic; "Aftermath: The Cultures of the Economic Crisis" (Oxford University Press, 2012) (co-author); "Networks of Outrage and Hope: Social Movements in the Internet Age" (Cambridge: Polity Press, 2012, second edition 2015), translated into Spanish, Italian, Catalan, Portuguese, Turkish, Korean, Chinese, and Arabic; "Reconceptualizing Development in the Global Information Age" (Oxford University Press 2014) (co-editor); "Europe's Crises" (Cambridge: Polity Press, 2018) (editor and co-author) translated into Spanish. His latest book, "Rupture. The crisis of liberal democracy" will be published by Polity Press (Cambridge) in September 2018.
In 2017 Johan Muller, Nico Cloete, and Francois van Schalkwyk published a commented compilation of Castells' lectures on Universities and Development in Africa under the title "Castells in Africa", Cape Town: African Minds.
Among other distinctions, Castells has received the 2013 Balzan Prize from the International Balzan Prize Foundation, and the 2012 Holberg International Memorial Prize from the parliament of Norway. He also received the Guggenheim Fellowship; the C. Wright Mills Award from the American Society for the Study of Social Problems; the Robert and Helen Lynd Award from the American Sociological Association for his lifelong contribution to community and urban sociology; the Kevin Lynch Award of Urban Design from M.I.T; the Medal of Urbanism from the City of Madrid; the Eric Schelling Prize of Architectural Theory from the Eric Schelling Foundation, Germany; the National Medal of Science from Catalonia; the Ithiel de Sola Pool Award from the American Political Science Association; the Godo Prize of Journalism, from the Foundation Count of Godo, Spain; the Compostela Award from the Compostela Association of Universities, Spain's National Prize of Sociology and Political Science, the Erasmus Medal of Science from the Academia Aeuropea; the Lifetime Achievement Award from the Oxford Internet Institute.
He has received, as well, 22 honorary doctorates from the Universities of Valencia, Queen's (Canada), Castilla-La Mancha, Twente (Netherlands), San Andres (La Paz), Sao Paulo (Medal of Honor), Higher School of Economics (Moscow), Helsinki University of Technology, University of Leuven (Belgium), City University of London, Universidad de Leon (Spain), East China Normal University (Shanghai), New School University (New York), Ecole Polytechnique Federale de Lausanne (Lausanne), Universite du Quebec a Montreal, jointly with Tele-Universite du Quebec, Universidad de Costa Rica, Universidad de Sevilla, the Royal Institute of Technology in Stockholm, Universidad Nacional San Martin (UNSAM), Argentina, Universidad de Guadalajara, Mexico, Universitat Autonoma de Barcelona, and University of Cambridge.
He is a Donald Gordon Fellow of STIAS, the Stellenbosch Institute for Advanced Study, a Harold Lasswell Fellow of the American Academy of Political and Social Science, a Fellow of Academia Aeuropea, a Fellow of the Spanish Royal Academy of Economics and Finance, a Corresponding Fellow of the Mexican Academy of Sciences and a Corresponding Fellow of the British Academy.
He has served on the boards or advisory boards of 20 academic journals and numerous other boards and commissions. He has been a pro-bono advisor to the governments of Chile, Portugal, Spain, Mexico, Ecuador, Nicaragua, China, Brazil, Russia, Finland, and South Africa, as well as a consultant with US AID, the European Commission, the World Bank, United Nations Development Program, International Labour Office, and UNESCO.
He has been knighted for cause of scientific merit by the Governments of France (Order of Arts and Letters), Finland (Order of the Lion of Finland), Chile (Order of Gabriela Mistral), Portugal (Order of Santiago da Espada), and Catalonia (Cross of Saint George).